Got a reluctant reader? A voracious reader? A reader with pronounced genre preferences? There's a book series (or four) for that!
Book series are extremely popular with new readers in elementary school. Series fiction, especially for that age, might not be the *most* well-written, but we think it has its place, helping young readers take off the reading training wheels and build reading fluency. See our Squelch Not the Series post for more about that.
Series fiction for older kids usually offers more story arc across the series as a whole, as opposed to the nearly identical, formulaic books in a 20-volume series for younger readers. Book series for tweens and teens often bring up great talking points. And series fiction still offers a great leisure reading option for older kids as they continue to develop their reading interest and stamina.
Whether your middle school student is a reluctant or a voracious reader, a beloved book series is a welcome change after a long day at school struggling through the finer points of Pre-Algebra or plot diagrams in literature class. Try one of the series below!
Series Fiction for Tweens and Teens
Titles linked to our reviews where applicable. *indicates a starred review. Please note that we are making these recommendations as of August 15, 2019. Some of these series are still in progress. We hope the authors continue to write in the same vein in which they have begun, but we cannot attest to the quality of future content.
Cozy Reads
Great to curl up with on a summer's day, with characters you'll love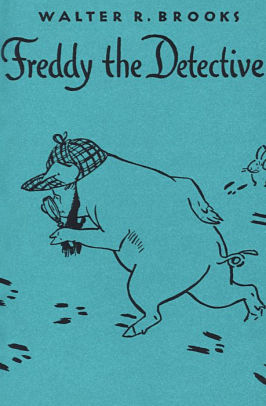 Freddie the Pig by Walter Brooks. A classic older series in which Freddie the Pig goes on all sorts of adventures. (ages 8-12)
*The Mistmantle Chronicles by M. I. McAllister. One of our favorite non-magical fantasy series. (ages 8 and up)
Poppy Tales from Dimwood Series by Avi. A solid series for tweens that promotes good discussion about environmental concerns as well as friendship and family responsibility. Note: start with Poppy (book 1), and then read Ragweed (book 0). Book 4 (Ereth's Birthday) includes words like "freaking" from Ereth's son. (Ages 8-12)
The Melendy Quartet by Elizabeth Enright. Delightful old-fashioned family adventures in a series of four books that are best read in order. Ages 8-12. See also The Penderwicks and The Vanderbeekers for similar series.
Tuesdays at the Castle Series by Jessica Day George. What if the castle in which you are living is… alive? Lots of light-hearted fun. Bonus: there are gryphons. (Ages 8-12)
Swallows and Amazons Series by Arthur Ransome. A classic series that is worth reading as a family. Make sure your camping gear is available because the first book just might inspire a family trip. (Ages 10 and up; all ages as a read aloud)
Thrills and Grins for Reluctant Readers
Nonstop action and frequent laughs keep kids turning pages.
Max and the MidKnights by Lincoln Pierce. A hastily-assembled band of misfits fight to restore justice in a comically medieval setting. (Ages 7-11)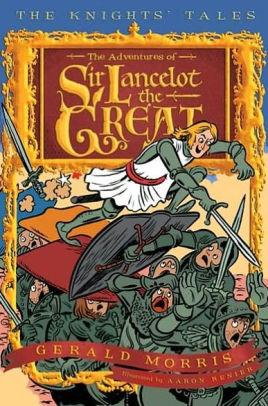 Knights' Tales and Squires' Tales by Gerald Morris. These are a bit silly and target younger tweens, but they can be a fun way to enjoy some historical fiction. (Ages 8-10)
The Terrible Two series by Mac Barnett and Joey John. Two rival fifth-grade pranksters try to outdo each other. Skirts some authority issues similar to Captain Underpants, but with good humor. (Ages 8-12)
"I Survived" True Stories by Lauren Tarshis. Fictionalized settings of actual disasters, in which the tween-age protagonists act heroically to save themselves and their loved ones. (Ages 8-12)
TinTin graphic novels by Herge. One of the original graphic novel series, this is not to be missed! Challenging vocabulary, but exciting action will keep readers engaged. (Ages 8 and up)
Explorer Academy series by Trudi Truett. Published by National Graphic, this action/sci-fi series takes readers to exotic places and death-defying situations. (Ages 8-12)
Mysteries of Cove Series by Scott Savage. A dystopian fantasy series (with steampunk overtones) that kicks off with a fabulous mechanical flying beast and two intrepid teens. (Ages 10 and up)
Something to Think About
These series by Christian authors add theological depth to a great story.
*The Father Brown Reader: Stories from Chesterton adapted by Nancy Carpentier Brown. Perfect for young mystery lovers who aren't quite ready to tackle Chesterton himself. Review linked to volume 1; there are two volumes available. (Ages 8 and up)
*The Green Ember Series by S. D. Smith. Rabbits with swords! Think of this as a "new story with an old soul" and Christian overtones. (Ages 8-12)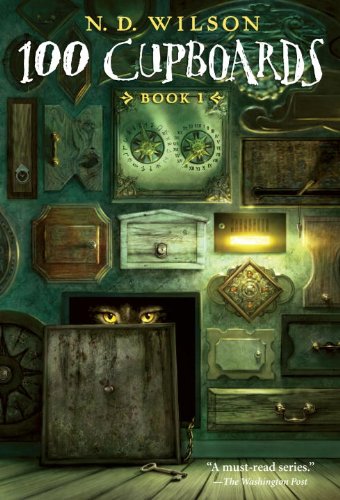 *The 100 Cupboards Series by N. D. Wilson. Henry travels through a magic cupboard in his attic to discover a link to a new world. Highly recommended! (Ages 10 and up)
*The Wilderking Trilogy by Jonathan Rogers. Imagine the biblical story of David set in the South, complete with swamps and feechies. Another Redeemed Reader favorite. (Ages 8 and up)
*The Wingfeather Saga by Andrew Peterson. Christian fantasy by a singer-songwriter; the books are as lyrical and epic as you might expect from a singer-songwriter! (Ages 10 and up)
*The Ashtown Burials Series by N. D. Wilson. A fantastic epic battle between the church (or, forces for good) and the enemy (or, forces for evil) in which real heroes rise up and villains are as villainous as they come. (Ages 12 and up)
Popular . . . with Good Reason
Strong characters, exciting plots, and good writing have rewarded these series with thousands of fans.
Redwall by Brian Jacques. Now a classic, this series features mice with swords–and includes lots of hefty titles to keep young readers occupied! Ages 8-12.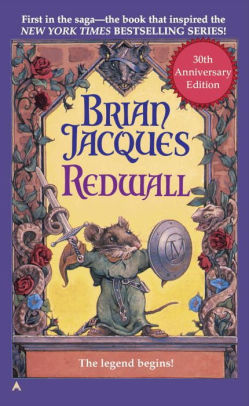 Mysterious Benedict Society Series by Trenton Lee Stewart. Clever puzzles and desperate villains continually challenge a tight knit group of friends. (Ages 8 and up)
Septimus Heap Series by Angie Sage. For those who enjoy complex fantasy with a darker undercurrent–but not too dark! (Ages 10 and up)
The Magic Thief by Sarah Prineas. Distinctive characters, terrific world building, and enough intrigue to keep any reader's attention make this series a sure winner with middle grade kids who enjoy magical stories. (Ages 8-12).
Ranger's Apprentice Series by John Flanagan. A best-selling series for young teens set in a Medieval-esque, pseudo European world that combines adventure, heroism, villains, danger, and a touch of romance. (Ages 12-15)
The Queen's Thief Series by Megan Whalen Turner. This is an outstanding series for teens: set in a mythical ancient world reminiscent of ancient Greece and complete with its own mythology, this series is a staff favorite. (Ages 14 and up)
But Wait! There's More….
For more series fun, see the following Redeemed Reader booklists, all of which contain both single titles and whole series:
Readers, what are some of YOUR favorite series? What books are in constant demand in your homes and classrooms for tweens and teens? Let us know in the comments below.
Support our writers and help keep Redeemed Reader ad-free.