A best-selling series for young teens set in a Medieval-esque, pseudo European world that combines adventure, heroism, villains, danger, and a touch of love.
The Ranger's Apprentice Series by John Flanagan. Philomel Books.
The Ruins of Gorlan
The Burning Bridge
The Icebound Land
The Battle for Skandia
The Sorcerer of the North
The Siege of Macindaw
Erak's Ransom
Kings of Clonmel
Halt's Peril
Emperor of Nihon-Ja
The Lost Stories
The Royal Ranger
Reading Level: Ages 12-15
Recommended For: Ages 12-15
Note: As of this writing, this review covers only the first 6 books in the series. We cannot speak to the content of the second half of the series, and, as always, we encourage our readers to read with discretion!
What is The Ranger's Apprentice Series?
Will, Horace, Alyss, Jenny, and George are anxiously awaiting their destinies: as 15-year-old Wards of Castle Redmont, soon they will be apprenticed to a Craft. Horace, tall and muscular, is a sure fit for Battle School and future knighthood. Alyss, Jenny, and George are similarly easy to pinhole: diplomat, chef, lawyer. But small, wiry, misfit Will?
Will might not be a fit for Battle School (much to his chagrin), but he is a perfect fit for a craft he hadn't even considered: a Ranger. And Ranger Halt is ready to take on a new apprentice, young Will in particular.
Will's apprenticeship to the ranger is no surprise, given the title of the series. But the manner in which he is chosen is a nice twist, and the story picks up from there. Readers are in for adventure after adventure. Naturally, Will displays tremendous aptitude for his new vocation, and naturally he is a hero. And naturally, being a ranger involves deadly bowman's skills a la Robin Hood, supreme woodcraft skills and an enigmatic personality a la Aragorn/Strider, and clever camouflaged capes. Flanagan keeps the story from being overly predictable, though, and he allows other characters to shine as heroes in their own right.
As of the ending of book 6 (The Siege of Macindaw), Will has saved his own master, Halt, become an official Ranger, survived captivity amongst the enemy, gotten addicted to the drug warmweed (through a sinister plot by the enemy), detoxed and recovered from his drug addict stupor thanks to his friends, rescued damsels in distress, and fallen in love. Not to be outdone, his buddy Horace has fought innumerable duels, faced the nation's most formidable foe alone, and risen to the rank of full Knight.
Is the Ranger's Apprentice Series Worth Reading?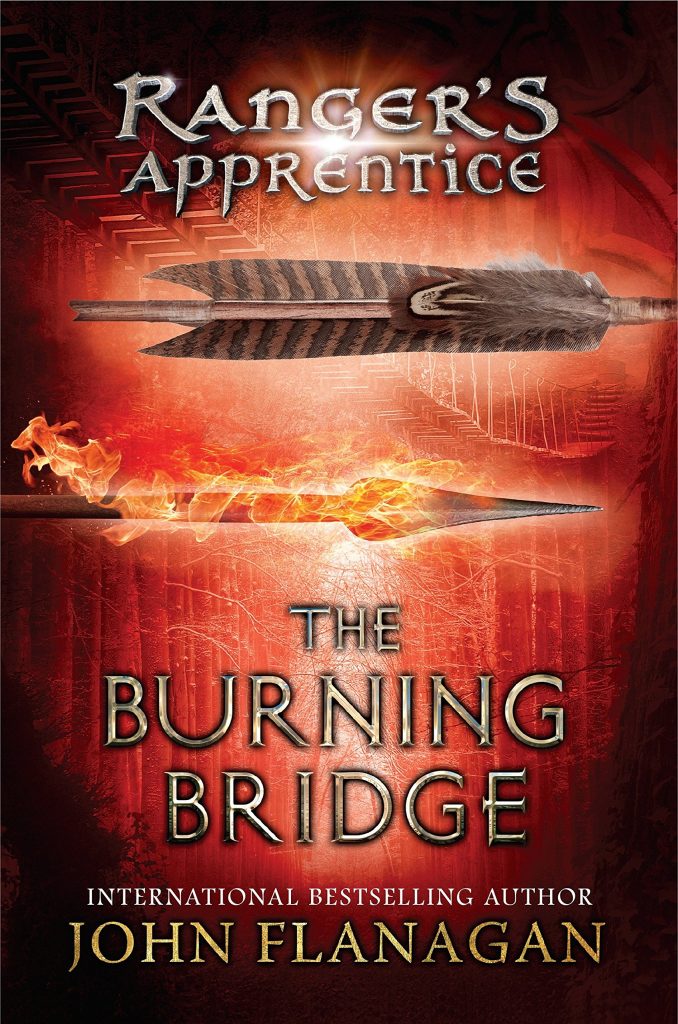 Although the writing doesn't sparkle, the thematic concepts merit thought, and young teens could do far worse than mull over what makes a hero. True, they will race through these books without much analysis, but in the end, young readers will remember the following (all of which would make good discussion starters!):
Everyone needs a friend like Horace–Will and Horace's firm friendship is forged despite previous animosity and continues to weather challenges (such as interest in the same girl).
A mentor like Halt that continues to counsel his young protege after "graduation" is worth seeking out.
Willingness to sacrifice oneself for the good of friends, community, and country speaks volumes about one's character.
Enemies can become friends, particularly when you view each person as a person, not merely as an "enemy" or "ally."
Creative thinking gets you just as far as brute strength; teamwork that lets each person contribute in line with their strengths is dynamite.
And perhaps the most important? Self control is essential for maturity. Throughout the series, the mark of maturity is often seen through a person's willingness to remain silent in the face of a taunt, to refuse to rise to the bait, to think before speaking or acting.
Your library may have this series shelved as "YA" (young adult), but it is far tamer than most books shelves in the YA section. A touch of romance (the occasional kiss, Will's obvious budding romantic interest or delight in a certain female's company), very occasional profanity/vulgarity (~5 instances/book), and lots of danger mixed with good doses of humor make this series engaging and just edgy enough for young teens.
Of particular note: the "sorcerer" in the title of one of the books is not an actual sorcerer. In fact, his tricks are exposed as just that: tricks. The drug addiction takes place in book 3; this is a great way to discuss the effects of drugs with your young teens, and the drug addiction is handled well.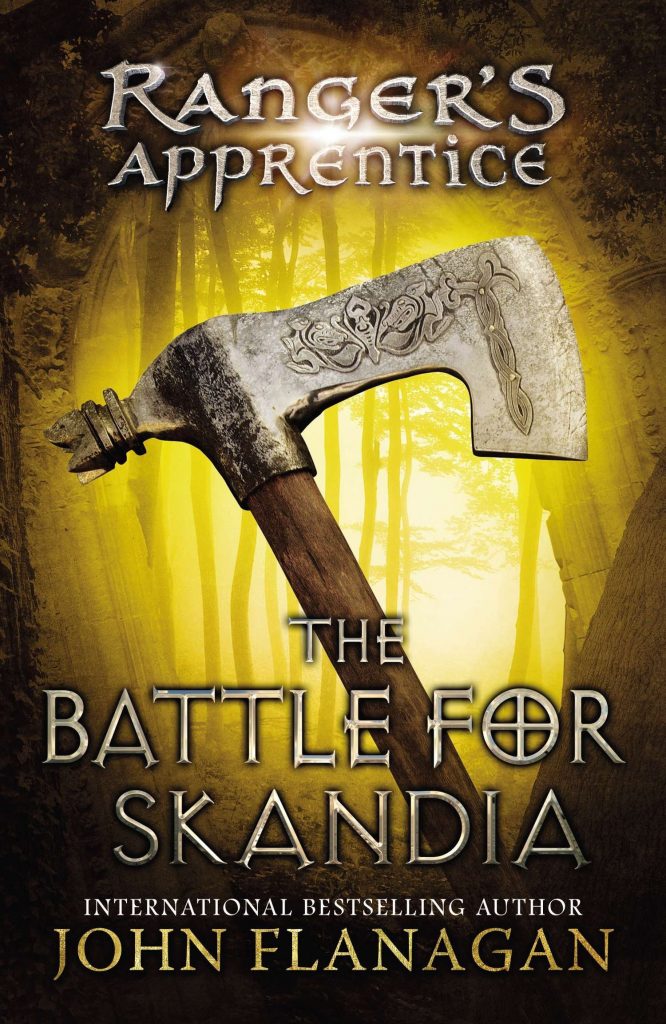 The Ruins of Gorlan is a terrific start to the series, and it can be read as a one-stop book, ending neatly. Books 2 and 3, however, both end on cliffhangers that aren't resolved until book 4, so if your young reader is hooked, you might as well check out all three at once from your library. Book 5 leads directly into book 6 as well.
All in all, two thumbs up for this fun adventure series. Both boys and girls will enjoy these! It might be just the thing your young teen needs after a day spent poring over difficult concepts in school.
Have your teens discovered the Ranger's Apprentice Series? What do they think? Let us know in the comments!
Affiliate links below; your purchase through this link earns us a commission at no cost to you! We have linked to book one for your convenience. To find the other books, click on the link and then find them on amazon once you click through.
Stuck at home? Enjoy our FREE Christian read-along adventure for all ages with lots of book ideas, discussion questions, and more!
Reading Ahead for You
Reviews and Resources Weekly in Your Inbox