A Valentine's Day list of books that celebrate family love and wholesome romance.

It's the season of hearts and flowers and chocolate.  Valentine's Day is a shameless commercial opportunity, but a holiday that celebrates love (the original meaning of St. Valentine) is a pretty neat idea, actually.  And it's nice that it takes place in the middle of February, which is typically a gloomy month.  Commercially, the holiday has come to focus almost exclusively on L'amour! to the exclusion of familial, fraternal, and friendship love, but romance certainly has its purpose in the scheme of things.  If you have a young teenage girl in the house, chances are she's beginning to notice that some guys are very easy to look at and may be worth getting to know in the future.  Even the long term future.
I don't know if girls still write "Mr. [Special guy]" in the margins of their algebra homework surrounded by hearts and flowers, but they generally start thinking about romantic attachments before boys do.  Even if horror stories from High School World indicate that love has been replaced by sex and dating is more wrestling match than relationship development, human nature has not changed.  Every normal person craves love, both to give and receive.  We're made that way, though boys and girls feel and express it differently.
So this month's book list celebrates love, starting with the place most of us experience it first—in the family.

Happy Families (and great read-alouds)
The Frances series by Russell Hoban.  Interestingly, Frances was first imagined as a little girl.  Illustrator Garth Williams saw her as a badger, and so she remains in our memory landscape today.  Her long-suffering parents may not always have followed her reasoning, but they allowed her room to express herself in her own inimitable style.
The Lulu series by Hilary McKay.  This chapter book series features an only child who loves animals, problem-solving, her cousin Millie, and her parents.
Henry Huggins series by Beverly Cleary.  Henry, the boy-next-door to Cleary's more famous Ramona, gets his own set of adventures that boys may find more to their taste.
Anna Hibiscus series by Atinuke takes us to West Africa.  The unusual setting, loving family, and artless protagonist make this chapter-book series a winner, especially for girls.
Caddie Woodlawn by Carol Ryrie Brink.  Based on the author's own grandmother who grew up in 19th-century Wisconsin, high-spirited Caddie has delighted readers for over 70 years.
The Penderwicks series by Jeanne Birdsall.  In volume 1 of this modern classic, the four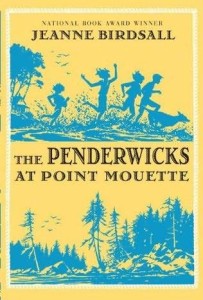 Penderwick girls have lost their mother to cancer.  In volume 2 they acquire another mother, with subsequent additions to the family.  The four books of the series (with a fifth and final one due this year!) sees the girls growing up, forming attachments, learning lessons, and solidifying their bonds.  Volume 5 promises a wedding, so stay tuned!
All-of-a-Kind Family series by Sidney Taylor.  Sadly, we've never reviewed these books (and some of us have never read them!), but a series that has inspired both The Penderwicks and The Vanderbeekers has to have a lot going for it.  Published between 1951 and 1979, the series draws from the author's experiences growing up in a Jewish family in turn-of-the-century New York City.
The Vanderbeekers of 141st Street by Karina Yan Glaser.  Last year's instant classic (and World magazine children's Book of the Year), The Vanderbeekers charmed the pants off everyone who read it around here.  Five kids and their loving parents share love, laughter, and life lessons with the promise of more installments in the series.
The Bastables series by E. Nesbit.  My favorite is The Treasure Seekers, in which the poor-but-honest children of a bankrupt widower attempt to regain the family fortune.  Narrated by the imaginative, artless, and irrepressibly romantic older brother, they offer a glimpse into Edwardian society when Britannia ruled the waves.
Seacrow Island by Astrid Lindgrin.  The creator of Pippi Longstocking moves four children and their widowed father to a small island in the Balkan Sea, where they encounter wildlife, gruff neighbors, adventurous friends, and an eventual home.
How to Eat Fried Worms by Thomas Rockwell.  Don't  be grossed out by the title (which you know your ten-year-old boy is gonna love), and don't just watch the movie–the saga of Billy's unfortunate bet and how he saw it through includes supportive, sympathetic parents and lots of heart.
They Loved to Laugh by Kathryn Worth.  Originally published in 1942 (and still available in paperback), this little-known classic traces an orphaned girl's adoption into a Quaker farm family with five (count 'em!) sons.  Romance eventually develops, but not before plenty of challenges, growth, and (as promised) laughter.

CLASSIC (AND NEW CLASSIC) LOVE STORIES FOR GIRLS
Let's face it–some of these books are just as enjoyable for boys, if they can be induced to read them, but a lot of guys are just not as attuned to relationships as the females are.  Some day, girls may induce their husbands to read the classics they loved as young ladies–I've seen it happen!
Anything by Jane Austen.  For what it's worth, tough guy Andrew Klavan (whose YA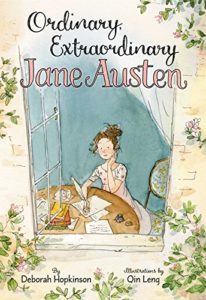 thrillers we've reviewed) considers Austen to be the finest female novelist in any language.  Her purview was human nature, not just love.  Feel free to start with Pride and Prejudice, but do move on to Persuasion, Emma, Sense & Sensibility . . . 
Jane Eyre by Charlotte Bronte.  The classic gothic romance, from which all others take their inspiration, but also an intense picture of the shaping of character, with strong Chrisstian elements.
Emily of Deep Valley by Maud Hart Lovelace.  Taking up a secondary character from her famous Betsy-Tacy series, the author depicts the shaping of a young woman into a mature person able to choose confidently and love wisely.
Lord Peter Wimsey series by Dorothy Sayers.  Mystery lovers know about Lord Peter Wimsey, but there's no rule against mixing genres, and Peter's courtship of Harriet Vane is one of the great novelistic love stories of all time.
Stepping Heavenward by Elizabeth Prentiss.  This semi-autobiographical story follows a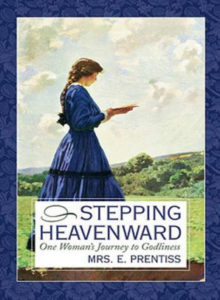 young lady from the age of sixteen to her emergence as a woman of substance and spiritual maturity.
Queen's Thief series by Megan Whalen Turner.  One of our favorite series ever, the story involves complex characters in an unfolding plot set in an imaginary place and time reminiscent of Ancient Greece.  Palace intrigue takes center stage but the romantic relationships that develop are deep and satisfying.
The Sherwood Ring by Elizabeth Marie Pope.  Four ghosts from Revolutionary War days teach a lonely young woman about romance, in this light-hearted story that mixes guerilla warfare, espionage, and sleeping draughts in the wine.
The Perilous Gard by Elizabeth Marie Pope.  Pope's other classic love story isn't quite as fun as The Sherwood Ring, but it's a gripping adventure involving elements of paganism and Christian sacrificial love.
Cruel Beauty by Rosamund Hodge.  A spiteful daughter attempts to use love as revenge and ends up caught in her trap.  Loosely based on Cupid & Psyche and inspired by C S. Lewis's Till We Have Faces, the story tries a little too hard but creates some memorable scenes and characters.
Keeping the Castle by Patrice Kindl.  This fun take on the classic regency romance presents a clever heroine seeking to marry well in order to save the family estate.
Enthusiasm by Polly Shulman.   There have been many contemporary take-offs on Pride and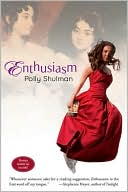 Prejudice, but this one features two winning heroines and two gentlemenly young men we'd all like our daughters to meet.
Entwined by Heather Dixon.  This sweet-natured and good-hearted retelling of The Twelve Dancing Princesses brings joy out of sorrow.
You Bring the Distant Near by Mitali Perkins.  Three generations of an Indian immigrant family make a home in America and find love in the context of religious awakening.
Hattie Big Sky by Kirby Larsen.  A young woman inherits a Montana ranch and moves west to "make good" her claim.  Romance beckons, but Hattie has things to do first.
Lois Lane series by Gwenda Bond.  This YA mystery series pits teenage star reporter Lois Lane against a series of bad actors in school and work.  Her secret weapon is her online friendship with Smalltown Guy, whom she finally meets in volume 3.

FOR THE GUYS
As mentioned earlier, guys are not the largest consumers of love stories, romance literature, or chick flicks.  If your 10-14-year-old boy is more into adventure, he can still pick up some pointers on treating women with respect and appreciation.
The Adventures of Tom Sawyer by Mark Twain.  The apple-stealing, fence-painting mischief-maker of classic American boyhood holds the fair sex in high regard, especially one Becky Thatcher, who brings out his nobler instincts.
Little Britches by Ralph Moody.  Turn-of-the-century farm life wasn't easy, but young Ralph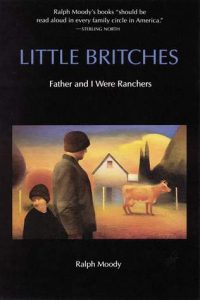 Moody was blessed with two excellent role models in his parents.  The first book of his memoirs focuses on his relationship with his dad, who was able to pass along permanent lessons (including treating women with respect) before his premature death.
Freckles by Gene Stratton-Porter.  A prequel to A Girl of the Limberlost, this story focuses on a young man full of bravery despite a disability. Freckles exemplifies true and honorable love for a girl.
Keeper of the Bees by Gene Stratton-Porter.   A young man, back from WWI and battling a life-threatening illness, happens upon an old man in trouble.  The old man's last words before collapsing are "Keep my bees."  And so begins a tale of healing, self-discovery, and romance.
Johnny Tremain by Esther Forbes.  A silversmith's apprentice is taken down a peg when he suffers a debilitating injury.  The opening events of the American Revolution offer him a chance to redeem himself  . . . and in the process, he learns a lot about girls.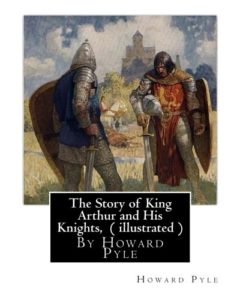 King Arthur and the Knights of the Round Table by Howard Pyle.  They invented chivalry!
The Story of Roland by James Baldwin.  Another knightly tale of chivalry, this classic French legend from the days of Charlemagne is retold for young readers.
Support our writers and help keep Redeemed Reader ad-free.