Feel like you've been stranded on a desert island this spring?  
What if parks, libraries, and pools aren't operating as usual this summer? What if your vacation plans have been canceled?
What if church isn't back to normal?
This year, more than ever, we need good stories, stories that are full of hope, stories of people overcoming hardship and going on great adventures. We need stories that point us to Truth with a capital "T." 
We need Jesus and the hope of the gospel while we're adrift in a sea of uncertainty.
Readers, there's hope on the horizon.
Connect with your kids and focus on real hope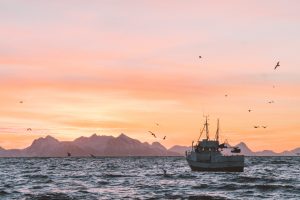 Great Stories
Ocean-going adventures for children and teens that are readily available (even without libraries)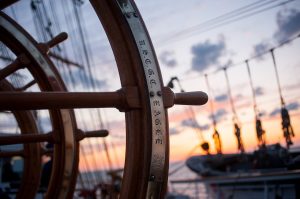 Ultimate Truth
Thoughtful weekly devotionals + discussion questions to help you disciple your children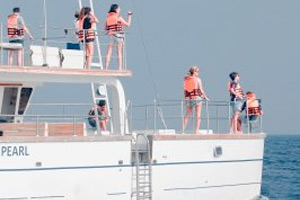 Fun for the Whole Family
Earn the rank of Admiral as you read and do activities with your family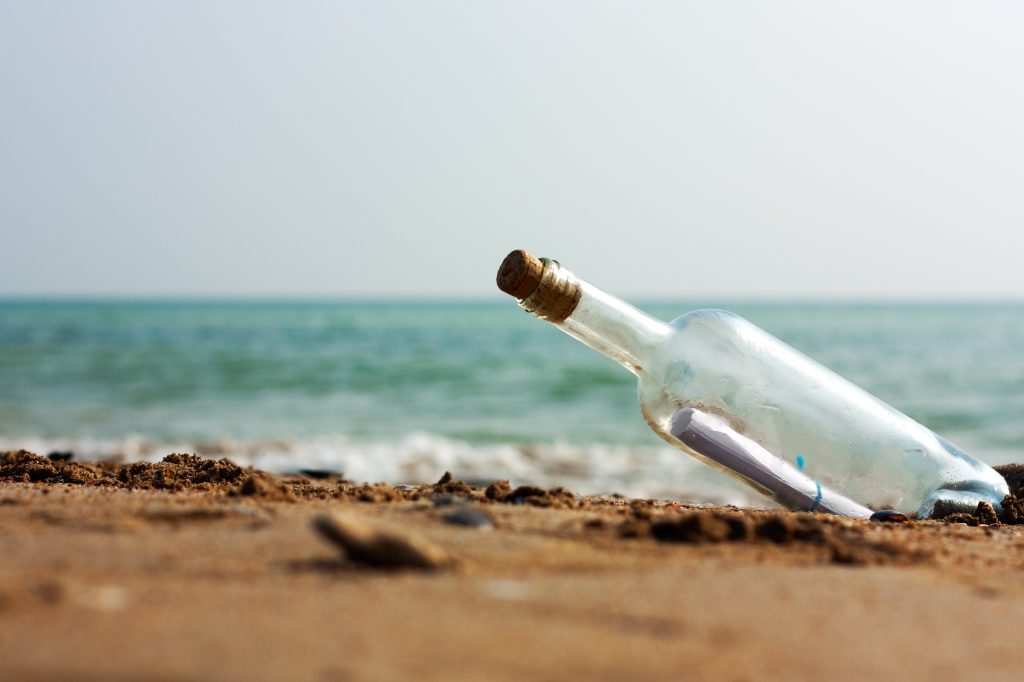 Wouldn't it be fun to get a message in a bottle?
During our 6-week voyage, the weekly Captain's Log will include a virtual "message in a bottle" with original content from one of these awesome writers and illustrators!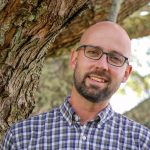 S. D. Smith
Author of the popular Green Ember series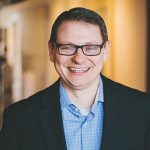 Jared Kennedy
Founder of Gospel-Centered Family and author of The Beginner's Gospel Story Bible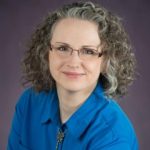 R. J. Anderson
Fantasy/sci-fi author of Pocket Full of Murder and the No Ordinary Fairy Tale series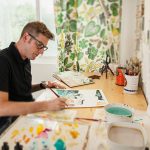 John Hendrix
Author/illustrator of Faithful Spy and Miracle Man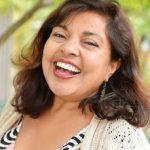 Mitali Perkins
Author of Tiger Boy, Rickshaw Girl, You Bring the Distant Near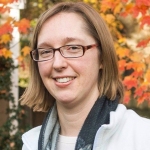 Emily Whitten
Co-founder of Redeemed Reader and contributor to World Magazine
Don't wait! The journey begins June 8 (Registration closes June 7). Before we set sail, you'll get a list of suggested books, an activity tracker, and a list of suggested activities.
When you receive the book and activity suggestions after registration, track down digital or print copies of books as needed.
Grab your sea chest of trackers, books, and activities and enjoy the voyage! We embark on June 8.
Free summer reading programs often focus on combating the "summer slide" by tracking minutes read or books completed. We think summer reading is also an opportunity to disciple your children while reading great books. 
Community summer reading programs may feature books that aren't a good fit for your family. We carefully select our books to be compatible with a biblical worldview.
We know Christian parents are looking for great book ideas for their children and teens. At Redeemed Reader, we're reading ahead for you. We'll help you raise discerning readers even as you're enjoying good stories together.
Our Christian summer reading program will help you have a memorable summer full of great stories, biblical truth, and lots of fun.
Soli deo gloria!
Sounds great: how much does this program cost?
The entire 6-week program is only $14.99. This includes all the related digital materials from Redeemed Reader (trackers, Captain's Log, Message in a Bottle, etc.); program cost does not include books or supplies for the activities you may choose to do.
Do I have to buy lots of new books to complete the program?
Not unless you want to! We've come up with a list of thematically-related titles for all ages that include plenty of options. Some are in the public domain (and easily sourced digitally); others can be found used or borrowed from friends or family. Some may even be on your shelves already! Our hope is that this approach will help you enjoy the program even if your local library isn't open, and you don't have the budget for lots of new books.
Is this program only for Christians?
You are welcome to journey with us, no matter what your religious beliefs are. But please note that this is a Christian program: in addition to the devotionals, the discussion questions will also reflect a Christian perspective.
Are the suggested books all Christian books?
Nope! Per our usual approach here at Redeemed Reader, we read from a wide variety of sources (secular and Christian, old and new). We believe the books chosen are all compatible with a biblical worldview, and our discussion questions will help you tease out the nuances.
Are there any fantasy books on the list?
We have several fantasy authors represented in our Message in a Bottle authors, but there are no required fantasy titles. You may choose the books that best fit your family's considerations.
How do I get the program?
Once you register through our store, you'll receive an initial pdf download that includes the activity tracker, the recommended books, and some pre-launch activities to help you prepare. During the program itself, participants will receive a weekly email (the "Captain's Log") which will contain links for the week's devotional and Message in a Bottle.
Can I do this with a group?
We think a group would be a lot of fun! The purchase price includes a license to print as many copies as you need for your immediate family. If you are part of a larger group, please contact us for a group discount. We have a special offer for churches who are looking for VBS alternatives.