13 year olds: ready to be done with middle school, but not yet in high school. Officially "teenagers," but plenty of maturing still to do. 13 year olds straddle the "middle grades" and "young adult" line, not quite ready for some of the more mature content in many YA books but anxious to move out of the more childish stories of the broad middle grades label.
It's a stereotype, but true: girls at this age have an easier time than boys do when it comes to finding books to read. Why? For one, many classics that are accessible to this age group simply appeal more to girls than boys (Jane Austen's novels and the Anne books are good examples). In addition, images abound of feminine reading habits, clothing, memes, and merch. Guys? Not so much. Traditionally, images targeting young men are more focused on action than cozy reading.
Not to worry! We've got 13 books for 13 year old boys (that girls will enjoy, too). Full of adventure, daring, heroism, and interesting things to think about, this list could be better labeled "13 Books, Book Series, and Categories of Books for 13 Year Olds," but that's a mouthful!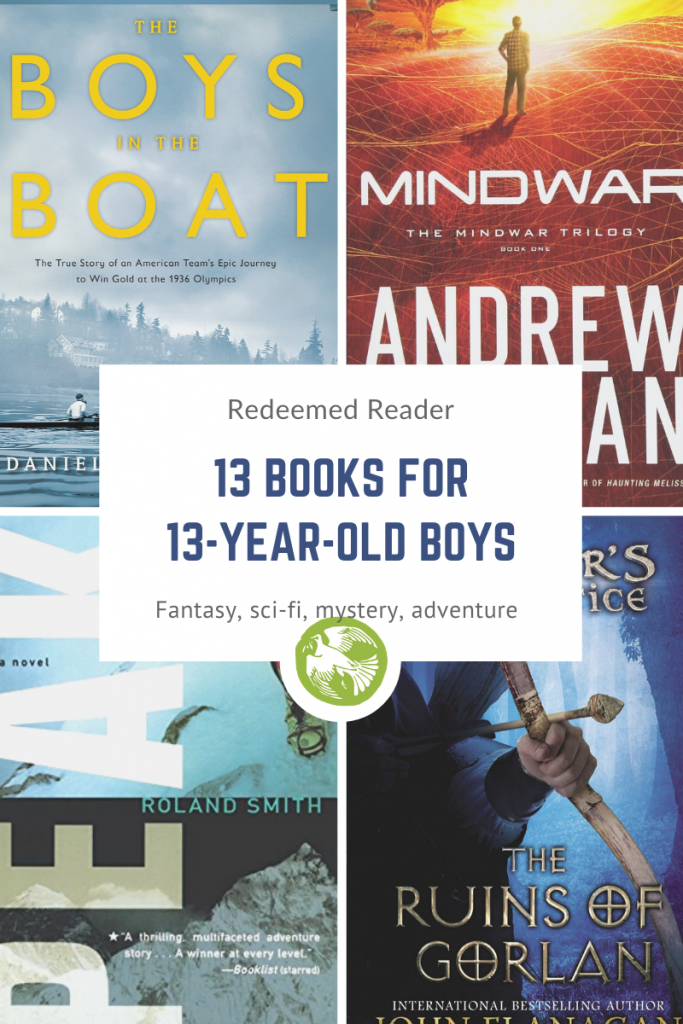 13 Books for 13-Year-Old Boys
Titles are linked to Redeemed Reader reviews where available. As always, read our reviews (and others') and be discerning about what works for you and your family and students. Books are listed in no particular order.
What books do YOUR 13 year olds enjoy? Let us know in the comments!
Related Reading from Redeemed Reader:
Support our writers and help keep Redeemed Reader ad-free.