Picture book biographies are one of my favorite categories of picture books. Today, I have three new ones for you: a childlike look at Beatrix Potter, a thorough look at the first men to climb Everest, and a horse whose claim to fame is how many races he lost.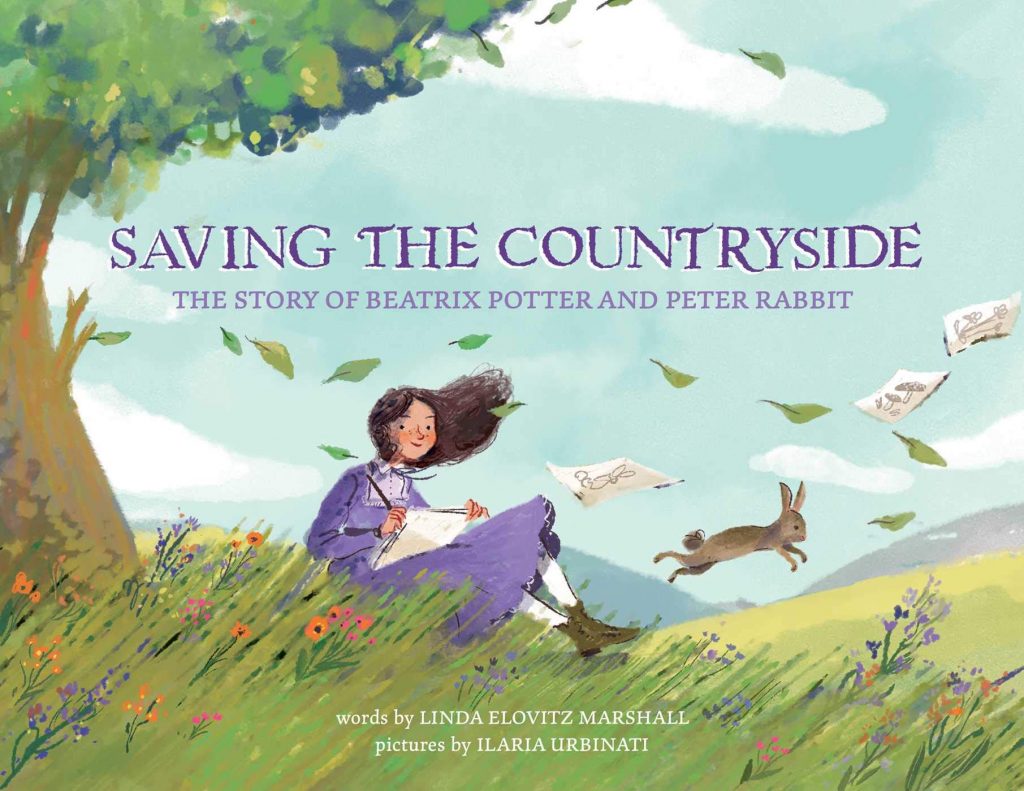 Saving the Countryside: The Story of Beatrix Potter and Peter Rabbit by Linda Marshall and illustrated by Ilaria Urbinati. little bee books, 2020. 40 pages.
Most biographies of Beatrix Potter focus primarily on her stories, how she invented Peter Rabbit. This biography spends more time on Beatrix's desire to do something important despite the strictures of her Victorian society. For instance, her brother gets to go away to school while she must stay home. We all know she grew up to contribute something very important: some of the best stories in children's literature. However, Beatrix does more: with the proceeds from the little books,* she ends up preserving a large portion of the English countryside in lieu of letting developers gobble it up. At times, this book may feel a little heavy on "girl power," but it makes a nice complement to the other Beatrix Potter biographies for children on the market. Suitable for ages 6-10.
*Did you know that Potter was determined her books would be produced in small enough volumes that little hands could hold them easily?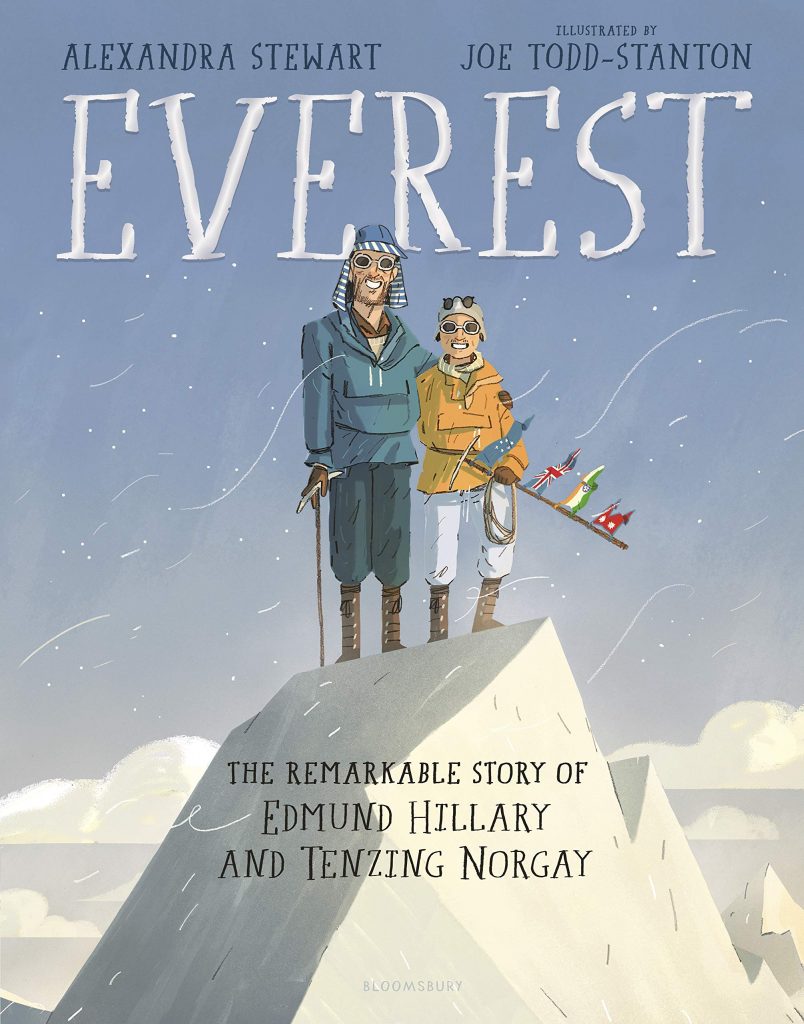 Everest: The Remarkable Story of Edmund Hillary and Tenzing Norgay by Alexandra Stewart and illustrated by Joe Todd-Stanton. Bloomsbury, 2020. 64 pages.
Tall and filled with interesting text and vivid illustrations, this "picture book" is a book for upper elementary and middle grades students. Stewart first looks at Edmund Hillary who grew up in Australia and loved to climb. After Hillary's first attempt at Everest, the narrative shifts to Tenzing Norgay's early years and his first attempt at Everest. Hillary was a climber, Norgay a Sherpa guide. After daring attempts at Everest over the years in different parties, the two come together in 1953 in an international quest to reach the top (headed by the British). Hillary and Norgay are the two who summit, but the text makes it clear that they only made it thanks to the efforts of the entire team. Crisp, colorful artwork perfectly complements the text. Everest is a fascinating book that parents and teachers will want to read alongside their children and students. Recommended for ages 8-12.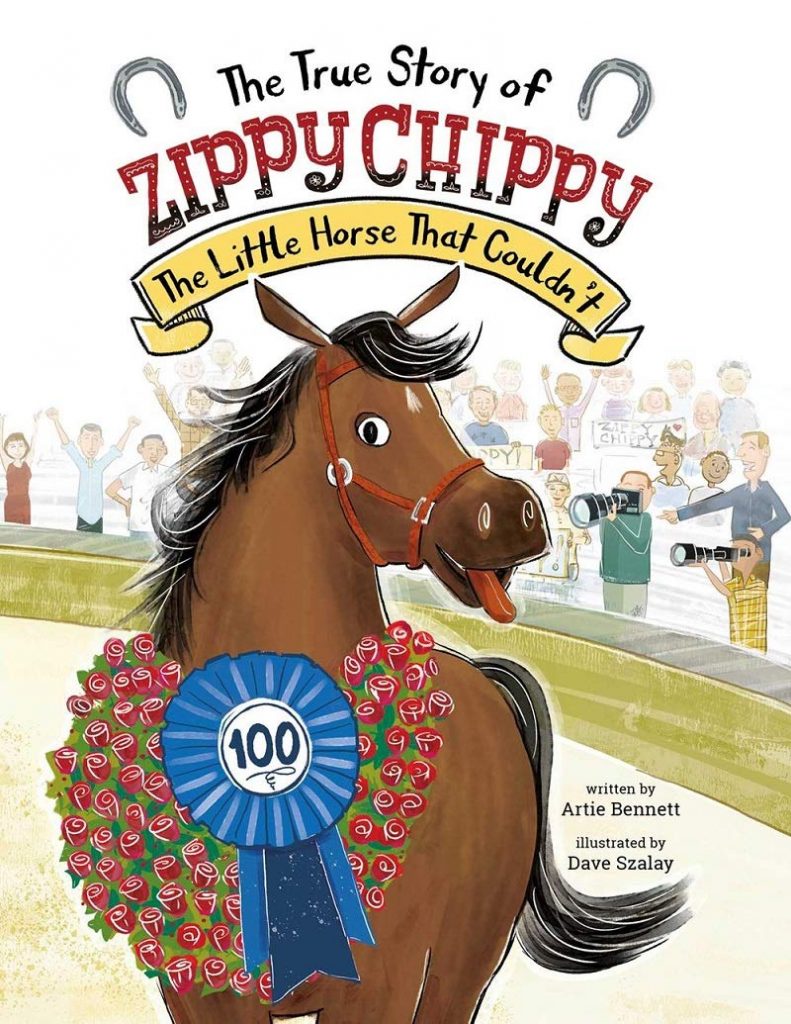 Zippy Chippy: The Little Horse That Couldn't by Artie Bennett and illustrated by Dave Szalay. NorthSouth Books, 2020. 40 pages.
Normally, we read stories about horses that could: win races, triumph over adversity, help in war-time. This time, we read about a horse that just couldn't; he couldn't win a race. Destined to come in second or, more often, dead last, Zippy Chippy still loved to race. And people begin to cheer him on regardless of his terrible track record. Even his name was an accident of sorts, suggested by the owner's child as one of three names submitted (the owner never dreamed the committee would pick Zippy Chippy!). This story is cute, but the theme of "never give up" and "be all you can be—even if you're an actual loser" felt a little overdone by the end. Still, the bright, colorful illustrations and overall story line will charm young horse lovers. Best for ages 4-8.
Related Reading at Redeemed Reader
We have reviewed lots of picture book biographies over the years. Check out some of these lists for some great possibilities:
We are participants in the Amazon LLC affiliate program; purchases you make through affiliate links like the one below may earn us a commission. Read more here.
Support our writers and help keep Redeemed Reader ad-free.