Have you ever stopped to consider how many mice are in children's literature? There is something about these small, unlikely protagonists that captures the imagination. From Aesop's Fables to contemporary authors, here are some of our favorite mouse books divided by age level.
Picture Books
Brambly Hedge books by Jill Barklem (For many generations, families of mice have made their homes in the roots and trunks of the trees of Brambly Hedge, a dense and tangled hedgerow that borders the field on the other side of the stream. —so starts each sweet and gorgeously illustrated story about the mice of Brambly Hedge.)
A Visitor For Bear by Bonny Becker and Kady MacDonald Denton (A charming story about a gruff bear and his persistent mouse visitor. Also, don't miss A Christmas for Bear)
Town Mouse, Country Mouse by Jan Brett (Several well known-illustrators, including Paul Galdone, have illustrated this tale)
Goodnight Moon by Margaret Wise Brown (as Betsy pointed out, there's a mouse in every picture!)
Maisy Series by Lucy Cousins (there are some cute board books in this series)
Chrysanthemum by Kevin Henkes (A sweet little mouse can't wait to start school, but soon bullies are making fun of her name, and it takes a creative teacher to put an end to the teasing. Henkes has written other picture books about mice including Owen and Lily's Purple Plastic Purse)
*A Boy, A Mouse, and a Spider: the Story of E. B. White by Barbara Herbert (we love this picture book biography)
The Nutcracker by E. T. A. Hoffman (Featured on our Nutcracker Booklist)
Frederick by Leo Lionni
If You Give a Mouse a Cookie by Laura Numeroff (Yes, there's a whole series, but we love the classic original.)
*The Church Mice Series by Graham Oakley (recaptures a very British way of life through a band of adventurous mice and their loyal protector cat)
*The Lion and the Mouse by Jerry Pinkney (Stunning illustrations, a vast African savannah setting, and perfect pacing make this picture book a true delight . . . see full review.)
The Tailor of Gloucester, The Tale of Samuel Whiskers, The Two Bad Mice, The Tale of Mrs. Tittlemouse, Appley-Dapply's Nursery Rhymes & More by Beatrix Potter (So many mice in her stories!)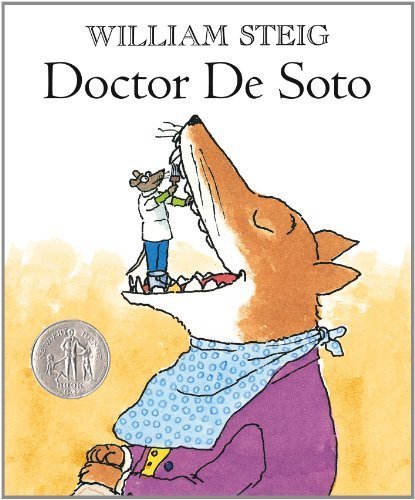 Doctor DeSoto and Amos and Boris by William Steig (A crafty fox gets his comeuppance and an unlikely friendship is forged in these two favorites)
Mouse Paint, Mouse Count and Mouse Shapes by Ellen Walsh
Mortimer's Christmas Manger by Karma Wilson
Who is Coming to Our House? by Ashley Wolff (another Christmas story with a small mouse convinced of important company headed to the stable)
The Little Mouse, the Ripe Red Strawberry, and the Big Hungry Bear by Don Wood
Chapter Books
Babymouse series by Jennifer L. Holm and Matthew Holm
Commander in Cheese #1: the Big Move by Lindsey Leavitt
Mouse Tales and Mouse Soup by Arnold Lobel (easy readers like Frog and Toad books)
Basil of Baker Street series by Eve Titus (A detective mouse who lives under the floor of the Great Detective himself )
The Adventures of Mouse and Mole by Wong Herbert Yee (More easy readers with sweet stories)
Middle Grade
Poppy by Avi (A nice series though occasionally heavy-handed on the environmentalism overtones)
Tumtum and Nutmeg series by Emily Bearn (A placid mouse and his wife have a series of adventures in and around the small English cottage where they live —very classic feeling despite being recent publications)
The Mouse and the Motorcycle and Ralph S. Mouse by Beverly Cleary (When Hayley told friends she was making a mouse booklist, this was invariably the first book they'd suggest!)
A Nest for Celeste by Henry Cole (Celeste lives in the wall of a Louisiana plantation house . . . but trouble looms when the resident rats conscript her to forage for them, leading to a run-in with the cat and exile from her home.)
The Tale of Despereaux by Kate DiCamillo (a young mouse and a princess)
Lindbergh: The Tale of a Flying Mouse by Torben Kuhlmann (An intrepid mouse, determined to escape the peril of mousetraps and predators by emigrating to America, devises a series of flying contraptions based on what he has read in human libraries.)
Ben and Me by Robert Lawson (Benjamin Franklin is introduced from a mouse's perspective; written by the same author as Mr. Revere and I)
The Voyage of the Dawn Treader by C. S. Lewis (Reepicheep is in others, but he's especially prominent in this Narnian story)
The Cricket in Times Square by George Selden (Harry Cat, Tucker Mouse and —of course— a cricket)
Miss Bianca series by Margery Sharp (Most notable for The Rescuers and its movie; Sharp actually wrote a whole series about Miss Bianca and Bernard.)
The Orphan and the Mouse by Martha Freeman (a good-natured animal fantasy for middle-grade readers or a family read-aloud)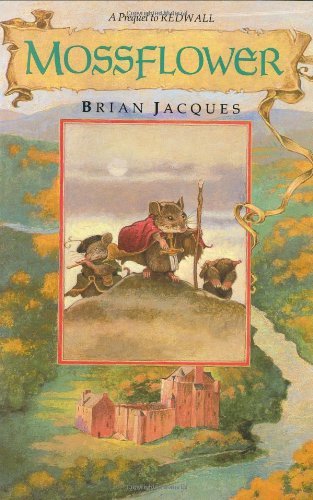 Redwall Series by Brian Jacques (With scrumptious feasts, mysterious riddles, unlikely heroes, evil villains, and cliff-hanging chapters, the Redwall books are perfect for MG fantasy lovers and voracious readers. Hayley recommends starting with Mossflower and maintains that the earlier books, up till Taggerung, are better than the latter books in the series.)
Mrs. Frisby and the Rats of Nihm by Robert C. O'Brien (this favorite just made Betsy's Family Vacation Book List)
*Secrets at Sea by Richard Peck (a quartet of mouse siblings set out for the adventure of their lives: a fantasy saga that's fun and literate and even profound in spots)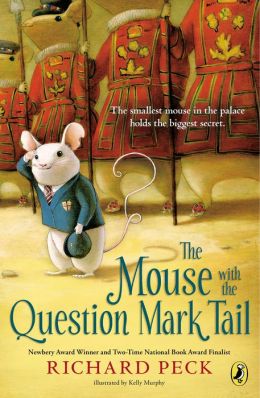 The Mouse with the Question Mark Tail by Richard Peck (the unrelated sequel to Secrets at Sea)
Stuart Little by E. B. White (Another well-known classic)
Did we miss any of your favorite mouse books? Comment and tell us!
More than 75 books for children and teens, all about islands, oceans, and more. Bonus: get a free hand-drawn reading tracker!
Reading Ahead for You
Reviews and Resources Weekly in Your Inbox