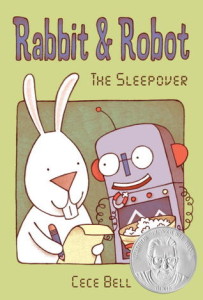 Oh, those early (slow) reading sessions when your son or daughter labors to sound out each and every phoneme…. It seems to take forever to listen to one page, doesn't it? And what should they be reading when the process starts to become just a little bit easier for them? Your friendly RedeemedReader librarians have two tips for you!
Tip #1: LET THEM READ.
Encourage them to read to you whenever possible. Don't have 45 minutes to listen to them sound out each word in Green Eggs and Ham? Do your ironing (or fold some laundry or…) while they read to you. This will also keep you from jumping in and correcting/helping when they hesitate. Another approach is to alternate pages with your young reader. Don't feel pressured to finish the whole book in one sitting. But do read, and let them read to you, every day.
Tip #2: GO TO THE LIBRARY.
At perhaps no other stage of reading development is the library so beneficial as when a child is first learning to read. They are not in this stage for very long (believe it or not!), and the library has a plethora of easy readers–or "leveled" readers. These are books like Henry and Mudge or Hop on Pop: controlled/precise vocabularies designed for new readers (did you know that The Cat in the Hat only has 236 different words in the whole book?). The plots are simple enough for them to grasp. Illustrations still play a prominent role in helping young readers decode the words. And there are some truly great pieces of literature in this category. Almost without exception, easy readers also work well as read alouds to younger children, especially those on the brink of learning to read themselves. Books are generally geared to 4-7 or 5-8 year olds.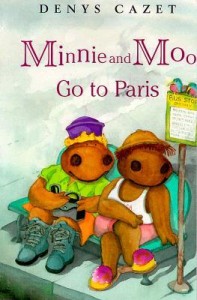 One final note: these books are often assigned a reading level by publisher (Level 1-2-3 or A-B-C). You should know two things: these levels are not consistent from publisher to publisher, so your child might be comfortable reading Level 1 in I-Can-Read books but perhaps move up a level in another category. Also, your child might be comfortable reading from several levels. The levels really work best as a rough guideline when you're just starting out. Your child's comfort/ease/interest should be your primary guide.
When you get to the library, what should you look for? First, look for the special section just for these books (when in doubt, ask). There will be lots of options. For fiction titles, books will be sorted according to author's last name. As usual, Megan and I have some opinions about our favorites! Below is part 1 of our list of easy reader favorites, some old and some new. In a couple of weeks, we'll be adding more categories to this list–including some high interest nonfiction for new readers!
Librarians List: Easy/Leveled Readers, part 1
For Brand New Readers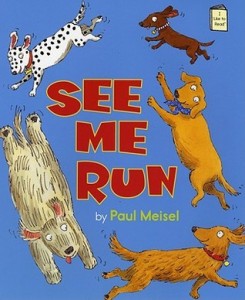 BOB Books (these may be hard to find in libraries; check used bookstores and homeschool sites)
Dr. Seuss's easy readers: Hop on Pop, Fox in Socks, Green Eggs and Ham, The Cat in the Hat, etc.
Ball by Mary Sullivan (only one word in this book–but new readers will love it)
Up, Tall, and High by Ethan Long
See Me Run and See Me Dig by Paul Meisel
Character + Pet Series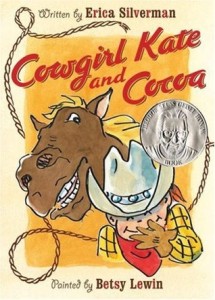 Danny and the Dinosaur books by Syd Hoff
Fly Guy books by Tedd Arnold (little boys LOVE these!)
Cowgirl Kate and Cocoa books by Erica Silverman (for your little horse lovers)
Henry and Mudge books by Cynthia Rylant
Annie and Snowball books by Cynthia Rylant
Mr. Putter and Tabby books by Cynthia Rylant
Best Friends Series (most of these are on the upper end of the easy reading spectrum)
Elephant and Piggie books by Mo Willems (outstanding for teaching new readers to read with expression!)
Frog and Toad books by Arnold Lobel
George and Martha books by James Marshall (two hippos)
Mouse and Mole books by Wong Herbert Yee
Minnie and Moo books by Denys Cazet (two cows)
Rabbit and Robot by Cece Bell
Mr. and Mrs. Green books by Keith Baker (married crocodiles)
Ling and Ting books by Grace Lin (twin sisters)
Houndsley and Catina books by James Howe (cat, dog, and other friends)
Morris and Boris books by Bernard Wiseman (moose and bear)
What are some of YOUR favorite easy reader books? If we haven't mentioned your favorites yet, stay tuned for part 2 AND a printable of the entire list (in 2 weeks)!
In the meantime, check out Janie's reviews of

Bibles for new readers

, our other

Librarians' Lists

(many include books for this age group),  and the

Geisel Award winners

(off-site link to the ALA award for books in this category; it's like the Newbery for easy readers). Several of the books above are current/past winners/honor books for the Geisel. Next week, we'll feature some more.
Support our writers and help keep Redeemed Reader ad-free.