The Nutcracker ballet is part of many Americans' yearly cultural celebration of Christmas. The music plays everywhere, and even young children often recognize the strains of the "Waltz of the Flowers" or the "Dance of the Sugarplum Fairy."
If this rings true for your household, check out one of the books below to further your enjoyment of this classic piece. This list barely scratches the surface of the options–please let us know your favorite version in the comments!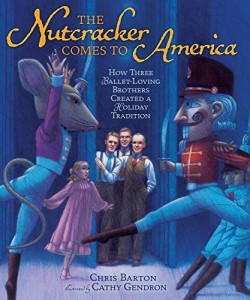 The Nutcracker Comes to America: How Three Ballet-Loving Brothers Created a Holiday Tradition by Chris Barton and illustrated by Cathy Gendron. Millbrook Press, 2015.  (Picture book)
The story of how this popular tradition came to be on American shores in the first place. The book features: great family dynamics between the three brothers, a brief peek into vaudeville and cultural entertainment of the first half of the 20th century, and illustrations that capture ballet moments frozen in time. End matter includes a timeline, a summary of The Nutcracker, and author's/illustrator's notes.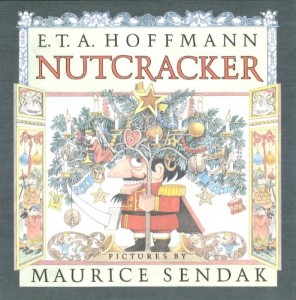 The Nutcracker by E. T. A. Hoffman and illustrated by Maurice Sendak. Crown, 2012 (re-issued). (Long picture book).
A classic book version featuring Hoffman's original tale and illustrations by Sendak that are based in part on the set and costumes he designed for a Nutcracker ballet production. Text is lengthy and illustrations border on the dark in classic Sendak style making this a good version for slightly older children.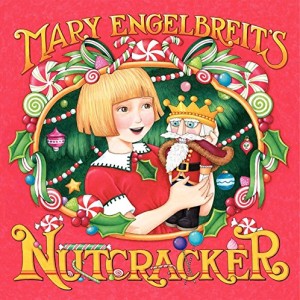 Mary Engelbreit's Nutcracker. Harper Collins, 2014 (re-issued). (Long picture book)
Engelbreit's cheerful, stylized drawings make her version of The Nutcracker a good fit for younger children who might be more sensitive to Sendak's style.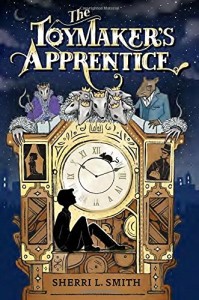 The Toymaker's Apprentice by Sherri L. Smith. Putnam's, 2015. (Middle grades)
The author imagines separate kingdoms of mice and men to flesh out the (admittedly sketchy) story of the mysterious Herr Drosselmeyer and his young apprentice Stephan.  The result is a rousing adventure tale  with an interesting, if rather puzzling, worldview based on 19th-century clockwork materialism.  The action is rather intense at times and there are a few misuses of God's name, but it's fun to see the elements of Hoffman's story come together in this reimagining.
Let us know of a version you love in the comments!
Support our writers and help keep Redeemed Reader ad-free.