Welcome back to the magic that enchanted us in Circus Mirandus.
The Bootlace Magician by Cassie Beasley. Dial Books, 2019, 416 pages.
Reading Level: Middle Grades, age 10-12
Recommended for: all ages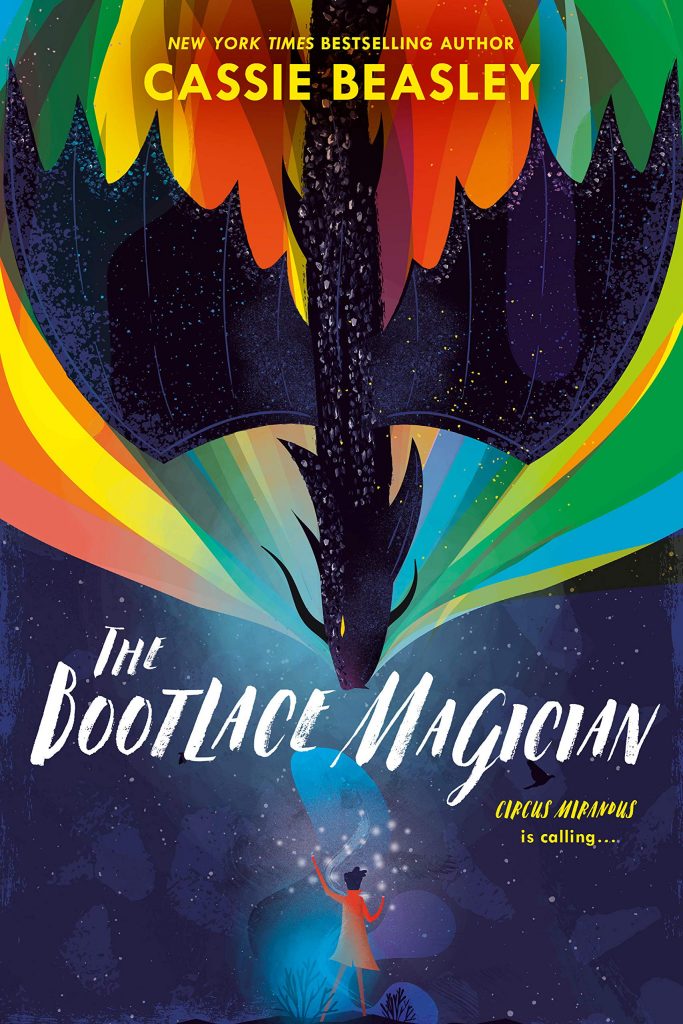 Micah Tuttle is dealing with grief at the loss of his beloved grandfather. He is also struggling to find his place in the amazing magical circus that he now calls home. This middle grade sequel could be enjoyed as a standalone, yet it builds nicely on the first book. 
As Micah tries to understand his purpose and the purpose of the Circus, a malevolent force threatens to upset his new home. Faced with evil, I love the wisdom Micah is given by his guardian, the Lightbender.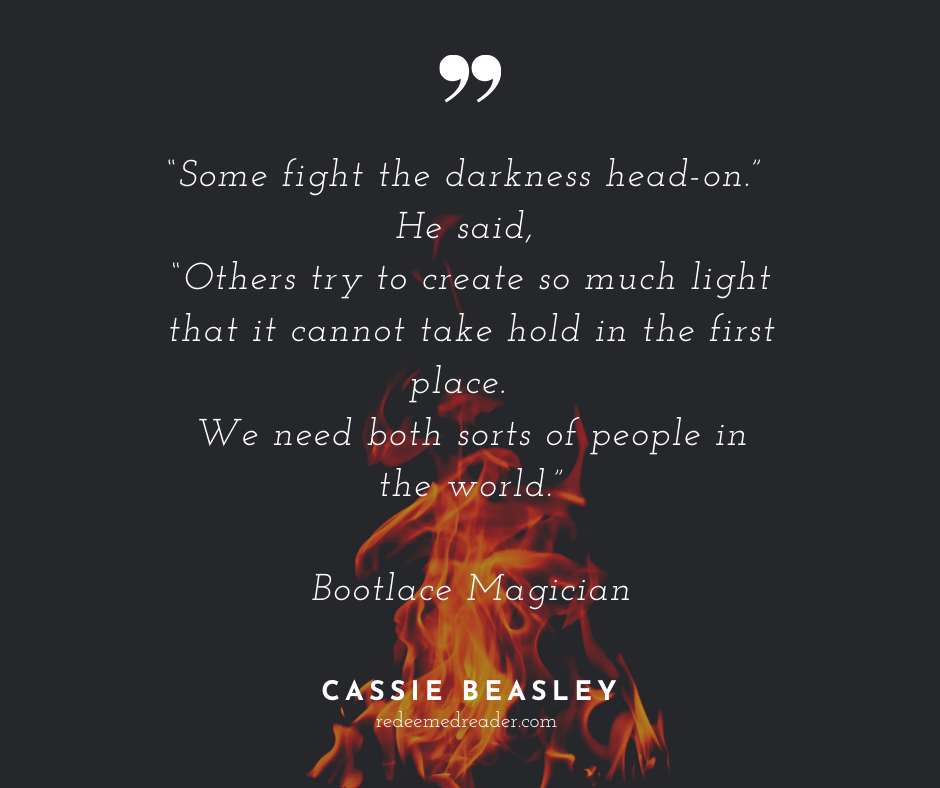 I was so nervous that something would happen to spoil the magic of Circus Mirandus, but instead, The Bootlace Magician only deepened the wonder of the Circus. A lot has happened to Micah, yet his struggle to adjust and find his own feet, his grief, and his deepening friendships are all relatable experiences and join the story without detracting from it.
With her books, Cassie Beasley is bringing light in beautiful and creative ways to the world of contemporary children's literature.
Considerations:
Some mild fantasy violence
Overall rating: 5 (out of 5)
Worldview/Moral Rating: 5 out of 5
Literary/Artistic Rating: 5 out of 5
Categories: Middle Grade, Fantasy, Starred Review, Character Values, Read Alouds, Book Review
We are participants in the Amazon LLC affiliate program; purchases you make through affiliate links like the one below may earn us a commission. Read more here.                     
Related Reading From Redeemed Reader
More than 75 books for children and teens, all about islands, oceans, and more. Bonus: get a free hand-drawn reading tracker!
Reading Ahead for You
Reviews and Resources Weekly in Your Inbox