Readers, we are thankful for YOU!
And, in honor of our appreciation for you, your faithful support of Redeemed Reader and encouragement to us, we're posting a first for Redeemed Reader: a READER-generated* Christmas Books Booklist for your enjoyment over the holidays. After all, our readers have great taste and often recommend terrific books to us.
We hope you'll find some new books to add into your usual mix as you enjoy time with your family and friends during the coming Christmas season. We hope, by posting this list now, you will have time to track these down in time for this year's Christmas season! Don't forget, though, to include the Book: read the Gospel accounts of Jesus's birth, too.
See also our Giant Advent & Christmas Book List: Books for All Ages for more Christmas books!
**Disclaimer: We are not vouching for titles listed below that we have not already reviewed. Please check reviews on your trusted sources, check these out from the library for pre-reading, etc., before making your decisions about what to enjoy with your families and classrooms.
Christmas Books for All Ages
Note: titles are linked to amazon instead of Redeemed Reader. If we have reviewed the title, there is also a link to the "RR Review" or "RR Booklist" at the end of the listing. Please read reviews, particularly for those titles not already reviewed on Redeemed Reader! We are participants in the Amazon LLC affiliate program; qualifying purchases you make through affiliate links like the ones below may earn us a commission

Picture Books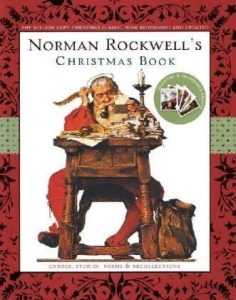 Chapter Books/Novels

Short Stories

Devotionals
*These all came from a recent giveaway we did on Instagram. What resources would YOU add to this fantastic list?
Please follow and like us: