Traveling over the holidays? Planning to give an Audible subscription to someone as a gift and want to recommend some good titles?
We've got some favorite audiobooks for you: books that are performed by a skilled narrator, books that translate well to this format, and books that just make great family listening.
Many of these titles can be accessed through your local library–perfect for holiday road trips. Definitely check your library first because audiobooks can be expensive. Some of these narrators/versions are, unfortunately, only available via Audible. Those are noted below.
You can purchase an individual Audible title as a gift for someone: the app itself is free. However, if a given book is quite costly (like the Chesterton one below), a 1-month membership is a cheaper option. Did you know you can give a gift membership to Audible for just 1 month (or more)? It might be far more cost effective in the long run. This time of year, there are also many Audible sales.
Fine print: We are participants in the Amazon LLC affiliate program; purchases you make through affiliate links like the one above and the ones below may earn us a commission. These links include links to Audible membership and books. Read more.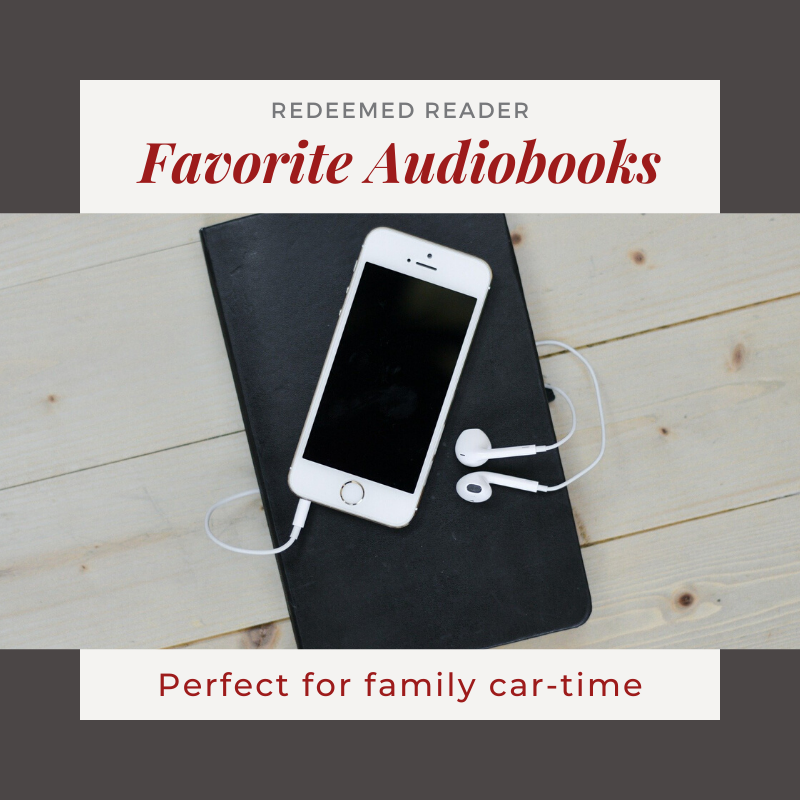 Favorite Audiobooks
Remember: check your local library's electronic resources. You can access some fantastic audiobooks performed by professionals for free. (Librivox is also free, but we've found that the quality of the narrators varies extensively.) We are only recommending audiobooks by narrators we've actually listened to!
Titles include Overdrive (library) links and Audible links (affiliate links) where applicable.
Audiobooks for All Ages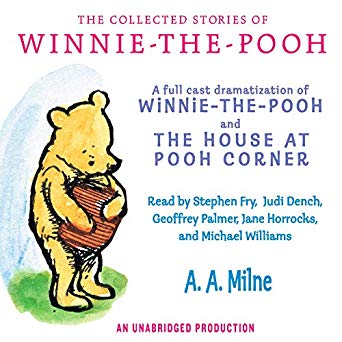 Audiobooks for Ages 8 and up
(Younger children can listen, too, but they may not follow the storylines as well)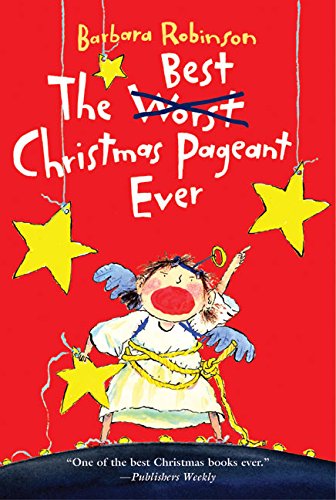 The Best Christmas Pageant Ever by Barbara Robinson, narrated by C. J. Critt. Betsy's family listens to this version every year! less than 2 hours long. Note: there is some profanity in this book; read our discussion! (Audible link) (Overdrive link)
The Railway Children by E. Nesbit, narrated by Virginia Leishman. Audio is a great way to experience this classic children's story. 6 hours, 42 minutes. (Audible link) (other narrators on Overdrive)
The Adventures of Tom Sawyer by Mark Twain, narrated by Nick Offern. HILARIOUS. Offern's dry, deadpan delivery had us giggling at Tom's antics. 7 hours, 52 minutes. Audible exclusive, but other narrators are available on Overdrive. (Audible link) (other narrators on Overdrive)
The Christmas Carol by Charles Dickens, narrated by Tim Curry or Martin Jarvis or Jim Dale or Jim Weiss or …. Lots of great choices! (Audible versions) (Overdrive link)
Where the Mountain Meets the Moon by Grace Lin, narrated by Janet Song. This is a truly lovely audio experience, but do check the book out from the library so you can see some of the illustrations. Approximately 5 hours. (Audible link) (Overdrive link)
The Hobbit by J. R. R. Tolkien, narrated by Rob Ingliss. We're partial to the Rob Ingliss narration, but it isn't available on Overdrive. Still, there are some good possibilities on Overdrive, too. Approximately 11 hours. (Audible link) (Overdrive link)
The Wilderking Trilogy by Jonathan Rogers, read by Jonathan Rogers. A Redeemed Reader favorite, these books come to life in Rogers's Southern accent. Highly recommended. Audible exclusive, so these are a good choice for those gift membership credits! (Audible link)
Audiobooks for Ages 10 and up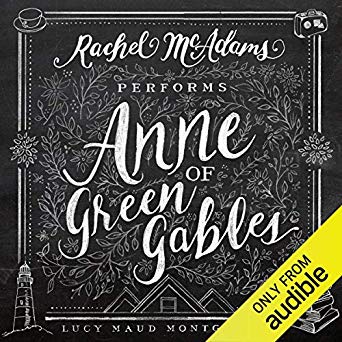 Audiobooks for Ages 12 and up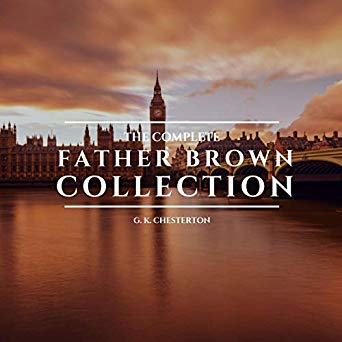 The Complete Father Brown Collection by G. K. Chesterton, narrated by Stephen Scalon. 7 Father Brown novels; 40+ hours long! (Audible link) (Overdrive link)
Jane Eyre by Charlotte Bronte, narrated by Thandie Newton. 19 hours. Audible exclusive, but Juliet Stevenson is another talented narrator, and her version is available via Overdrive. Worth a check! (Audible link with Thandie Newton) (Overdrive link)
Peace Like a River by Leif Enger, narrated by Chad Lowe. Moving story with terrific truth and story, this is a good choice for families with teens who like to read/discuss books together. Note: some violence in this book. Recommended for ages 15 and up. 11.5 hours long. (Audible link)(Overdrive link)
Favorite Narrators
These are all excellent and prolific narrators we watch for. We're including some specific titles that stand out in our memory, but everything we've heard from these narrators is outstanding.
Please note: we are not recommending all the of the books these narrators have performed, simply noting that they are talented and, when we have a choice, we will choose their performance for a book we want to read over an unknown narrator. They have narrated many more books than we have listened to, including some we might choose NOT to listen to because of the book in question.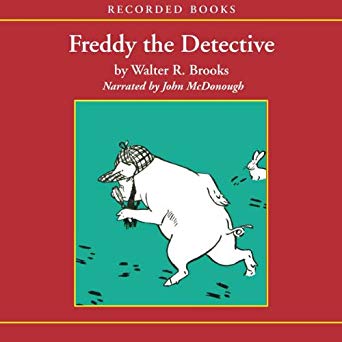 Your turn: Let us know in the comments about YOUR favorite audiobook experiences!
Related Reading From Redeemed Reader:
Support our writers and help keep Redeemed Reader ad-free.