What happens when Newbery award winners (and honors) are read aloud by skillful narrators? The books truly come alive.
Audiobooks also bring diverse settings and multicultural characters to life. Listening to the books below is a superior experience than merely reading them on your own, particularly if you live in a different place than the main characters.
All of the following titles are available via Overdrive. Not all libraries carry the same Overdrive titles, but none of these are "audible exclusives." They should be relatively easy to track down and are free with your library card–even if your library is closed or you are out of town!
*indicates a starred review
5 Newbery Award Winners (and Honors) Better in Audio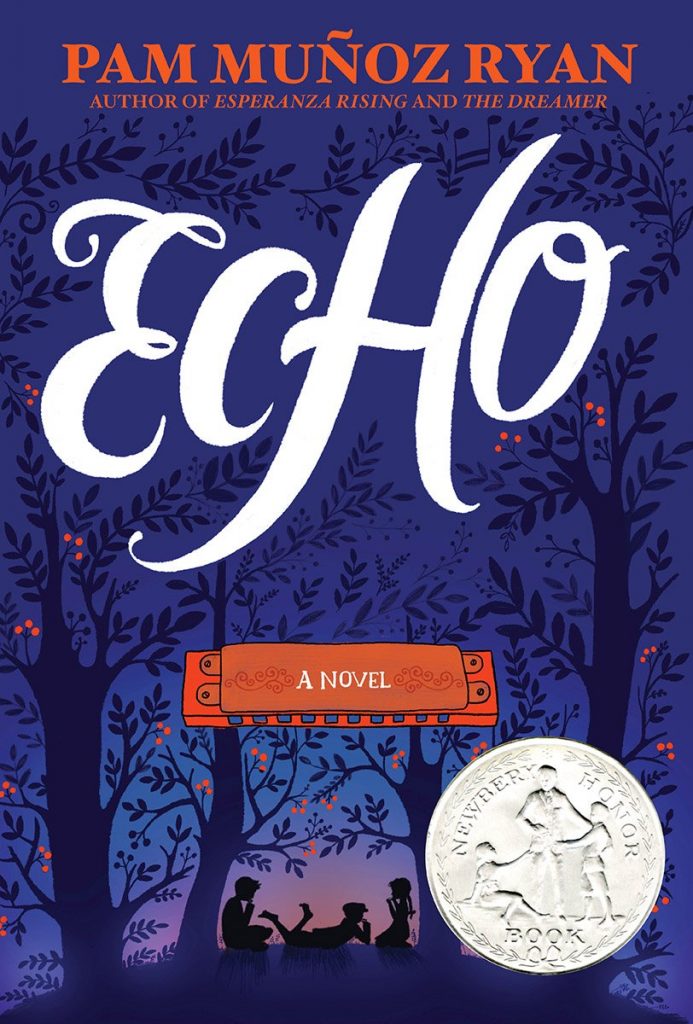 *Echo by Pam Muñoz Ryan, narrated by Mark Bramhall and others. Scholastic, 2015 (print version).
Echo is a marvelous book with a touch of magical realism. The frame story involves a boy, three enchanted sisters, and a magical harmonica. But the bulk of Echo covers three protagonists in different settings with their own stories: Friedrich, a disfigured, misunderstood boy in Germany who is facing the rise of the Nazis and their destructive policies; orphaned Mike Flannery (and his younger brother) in late Depression-era Pennsylvania, hoping desperately for parents and a piano; and Ivy, the daughter of a Latino farmer in World War II California who faces segregated schools and the loss of her music dreams. The magical harmonica links the three stories into one by the end of the book, wrapping up the frame tale as well. The audio of this book is practically a must: different narrators help flesh out the different characters, and the audio has music. In a story such as this, music is essential. Highly recommended for ages 10 and up.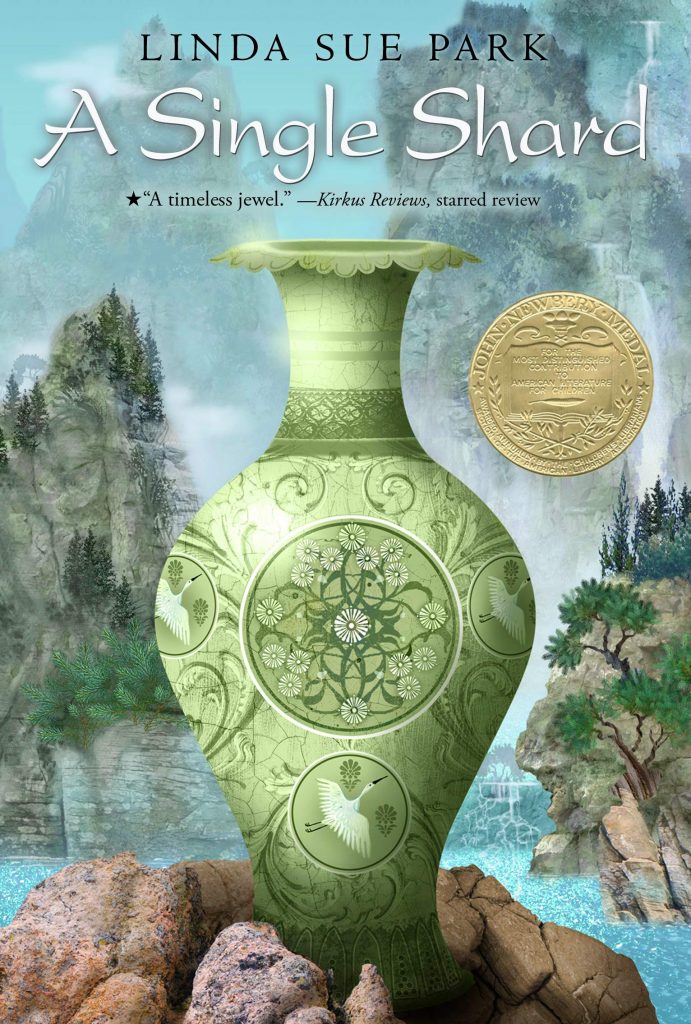 *A Single Shard by Linda Sue Park, narrated by Graeme Malcolm. HMH, 2001 (print version).
Tree-ear is an orphan who lives with Crane Man, an older, one-legged man. Together, the two outcasts have scraped together a bare subsistence in their village of Ch'ulp'o in Medieval Korea. One day, Tree-ear ends up doing chores for master potter, Min, to work off a debt. Tree-ear's greatest dream is to apprentice to a potter such as Min and learn to make the delicate celadon-colored pottery the village is known for. The book's gentle, deliberate pace models the delicate process required to make this pottery, and the conclusion is as satisfying and beautiful as one of Min's own works. Slower stories like this work well in audio format, particularly when the narrator brings alive the unfamiliar words and reads with appropriate gravitas. Recommended for ages 8 and up (for younger, sensitive readers: note that there is a death in the book).
Park's Long Walk to Water is also excellent in audio. Read our review here.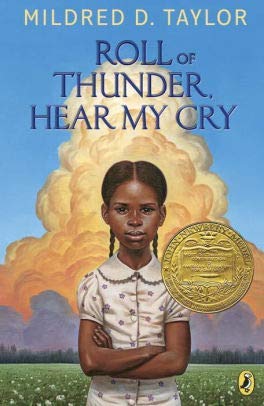 *Roll of Thunder, Hear My Cry by Mildred Taylor, narrated by Lynne Thigpen. Originally published in 1976.
Lynne Thigpen's narration of this book is outstanding. She brings 1930s Mississippi to life, and Cassie shines as a character. Thigpen's pacing is perfect, allowing listeners to experience all the drama along with Cassie. When we read to ourselves, it's easy to skip over parts, or read so much at a time that we don't take time to ponder. Listening to a well-paced book gives listeners time for ideas to settle in. And Roll of Thunder, Hear My Cry has plenty of ideas that are worth mulling over, particularly in the year 2020. Recommended for ages 10 and up (note for sensitive readers: violence and harsh experiences are not shied away from, nor are they gratuitous.) Read more about Roll of Thunder here.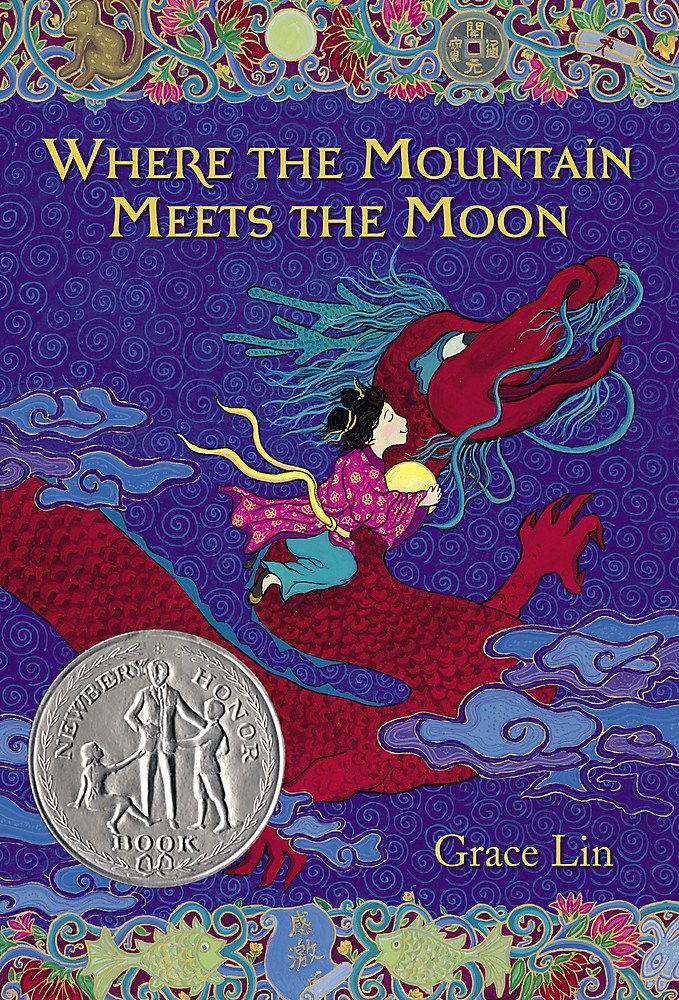 *Where the Mountain Meets the Moon by Grace Lin, narrated by Janet Song. Little, Brown, 2009.
We've long been fans of Where the Mountain Meets the Moon, using it as one of our anchor titles for the Around the World summer reading program (now available as a download!). A lovely Chinese tale that reminds readers to be grateful for what they have, Janet Song's narration brings the story to life. Be sure you check out the print version as well, though, because Grace Lin's illustrations are a must see. This is another good fit for 2020, a year in which we need reminders to be thankful. Highly recommended for ages 8 and up (although younger readers will enjoy listening as well).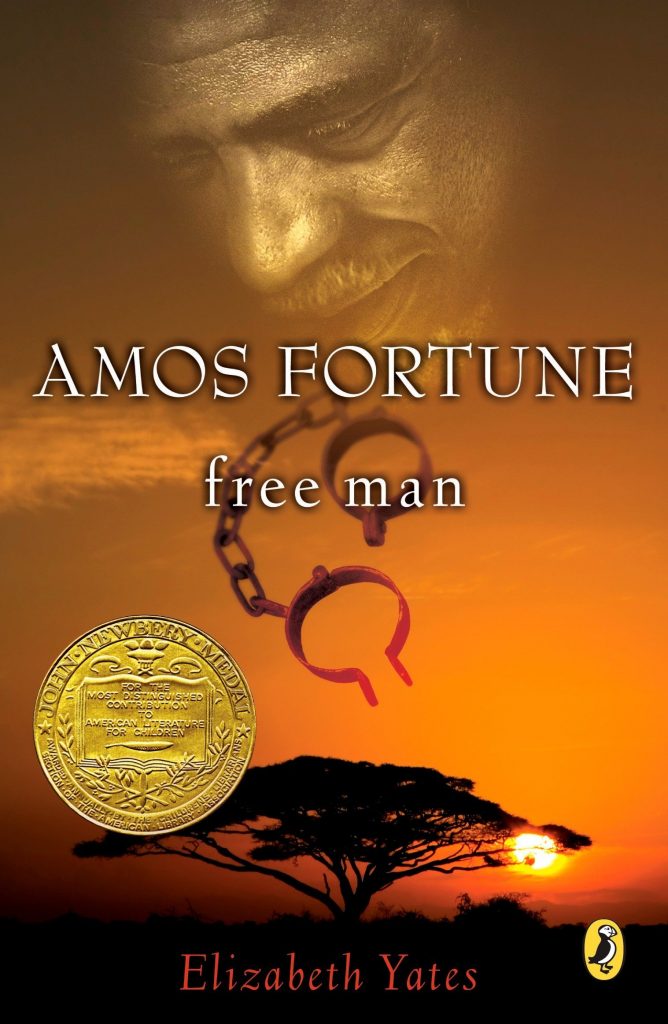 *Amos Fortune, Free Man by Elizabeth Yates, narrated by Ray Childs. Dutton, 1950.
Amos Fortune, Free Man is another slow story like A Single Shard. At first glance, it doesn't even appear to be a child's story: it's about a man, born a prince in Africa and sold into slavery, and his journey to freedom. The bulk of the story takes place after he is an adult. Yet, Amos Fortune's quiet perseverance and his innate dignity shine through, even as he cares for people, opens his own business, marries, and settles into life as an older adult. Those looking for a character-driven story will find it here. Students who love "action" and "adventure" will find this a better listen than a solo reading experience. The narration helps readers ponder Amos's story, and it will also help readers hang in there during a slower start. Recommended for ages 10 and up (although younger listeners may enjoy it as well; the slave trade details are sensitively handled).
What are your favorite Newbery winners or honors in audiobook format? Let us know in the comments!
(You can find *all* the Newbery winners/honors here!)
Support our writers and help keep Redeemed Reader ad-free.