This latest in our Gladys Hunt series, which we affectionately call The Hive, looks at the types of books boys enjoy and muses over why so many boys quit reading as they grow older.
"Boys and Books" by Gladys Hunt
Little boys like books as much as little girls! There's no gender issue in books for primary children and even early elementary.
But something happens to boys as they become older that leads to discouraging statistics. It's not that they can't read, but that they don't read as they enter high school. Reading for fun drops off dramatically during this time, but among males the drop is three times as large as for young women. It follows, then, that the student body at the average university is 60% women.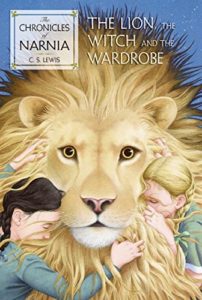 The University of North Carolina website suggests one answer: lack of male influence in reading. Boys have few male reading role models at home or at school. Most librarians and teachers are women; mothers read to children more frequently than fathers. Add the lack of "masculine" books on topics as sports, war and competition and you have a ready-made push towards video games. Video games have action, danger, competition and strategy.
It discourages me that those responsible for promoting reading often promote books about social issues. "Sensitivity" is a huge value. Literacy Matters, whose purpose is to improve middle literacy development tells teachers that adolescents like books about "finding one's self" and resolving personal conflicts and other feeling issues. That's not where boys are.
The American Library Association's website for young adult readers lists 25 Outstanding Books for the College Bound. On that list is the story of Precious Jones in a book called Push who bears her father's baby at age 12, and then becomes pregnant by him again at age 16. Another book on the list: Heartbeat carries this blurb: "Can Ellen get the boy who loves her brother?" Out of the list of 25 novels, 18 are novels or memoirs. Fourteen of them have female protagonists with plots involving conflicts of a personal nature and emotional resolutions. No books on this list offer much for boys—and I would question what it offers girls! Are any of these lasting or great literature? It's difficult to fight this trend in a PC world.
Parents of boy-children can do something to remedy these findings. From the first be aware of having at least some books with male heroes. There are a lot of them out there. Get Father in on the reading and book-choosing. In most good stories for the young, gender is not an issue. A story like The Wind in the Willows and many other good tales go both ways. The Chronicles of Narnia are wonderful adventures for all children. It's obvious why children have made Harry Potter books almost universally read. The Tolkien Trilogy is an ageless pleasure and is among the finest writing of the twentieth century.
What we need for boys is out there. We just must be made aware of the need to find the best. We must also give reading a value equal to sports.
From Redeemed Reader: We heartily concur with Gladys Hunt, and we love to find books that boys love. We don't believe boys aren't readers, but many book lists skew towards more traditional female interests/characters. Check out our "boys" tag for books we've tagged with boys in mind. Janie has a great post about Stalking the Elusive Boy Reader.
Gladys Hunt wrote these blog posts for Tumblon.com, a web app that helped parents understand children's development. Graham Scharf, one of the co-founders of Tumblon, has granted permission for these posts to be published here to achieve Gladys's aim: for children and their parents to explore and enjoy great books together.
Please note: all affiliate links benefit Redeemed Reader and help us continue to offer opportunities like this!
Support our writers and help keep Redeemed Reader ad-free.