Supposedly, one of the most-asked questions in children's publishing divisions is, "Will boys read it?"  Will boys read anything?  Or only books that have "butt" or "fart" in the title?  Or only supposed diaries featuring kids with bad attitudes, illustrated by stick drawings?  Or only comic books (or, in their more literary manifestation, graphic novels)?
From what I hear, the answer is getting to be No, to all the above.  A recent article in the Washington Post on the "gender divide" in children's literature raised all those points, plus a few that are supposed to be common knowledge, such as: A boy will not read a book with a girl prominently featured on the cover.  A boy will not read a book by a female author.  And so on.  Just as the psyche and physiology of the male is supposed to be more fragile in infancy and toddlerhood, his reading habits are also tenuous and must be shaped with caution.
Boys certainly differ in major ways from girls: more active, more concrete, more visually oriented (as opposed to verbally), more in tune with actions than feelings.  But they also sit, think, relate, talk, write, and feel, and need to expand their world through reading as much as girls do.  Some teachers and parents believe that if their boys read ANYthing, it's better than nothing.  So Captain Underpants is as desirable as Treasure Island, if the hook of a suit-stripping, crime-fighting elementary school principal is what it takes for Johnny to pick up a book.  But I'm not so sure.
In my capacity as children's book author I've visited lots of schools and signed lots of books.  Just recently I was featured at a Festival of Reading in Indiana, an annual event organized by a dedicated school librarian.  In order to attend an evening of games, prizes, and pizza, students had to read a certain number of books on that year's Young Hoosier list, pass comprehension tests on the books they read, and maintain a good overall student record.  Over 120 students in the school met these requirements, and they seemed like perfectly normal kids to me–probably better readers than average, but only slightly fewer boys than girls.  I sold several copies of my books afterward, and of the two titles available, one features a girl prominently on the cover and the other gives equal space to a boy and a girl.  Almost as many boys bought these as girls.
I think boys (and girls) will do what we expect of them, as long as our expectations are both realistic and enforced.  Thomas Spence, of Spence Publishing in Dallas, agrees.  He also cites an interesting statistic: that there is no gender reading gap between homeschooled boys and girls.  I don't know where that stat came from, but it was true in our household, where we never owned a television and kept strict time limits on the video games.
All that said, however, boys are generally less verbally-oriented than girls, and their reading tastes are different.  As time goes on, we at Redeemed Reader are planning to develop lists of recommended books, and one category should be, "Good for Boys."  Not just classics like G. A. Henty, but contemporary novels that are long on action and short on "feelings," with good literary merit and a worldvie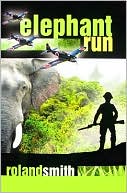 w that, while not specifically Christian, isn't destructive.
One author I can recommend for boys is Roland Smith, whose books include Cryptid Hunters, Tentacles, and Elephant Run.  Roland started his career as a zookeeper, moving on to research biologist, and eventually children's author with over a dozen titles and millions of copies in print.  Boys love him, not because he specializes in titles like Tales of a Loser or The Day My Butt Went Psycho, but because he takes them on adventures to exotic places.  My favorite of his books so far–not that I've read all of them–is Peak.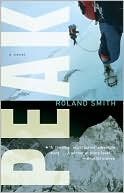 More books for boys?  Watch this space . . .
When thinking about what boys might like to read, don't forget non-fiction.  Emily's interview with Simonetta Carr on Heroes of the Faith might give you some ideas, or take a look at Newbery-Honor winning Heart of a Samurai.   Other titles we've reviewed that might be interesting to boys are On the Blue Comet, Lawn Boy, The Year Money Grew on Trees, 90 Miles to Havana, Escaping the Tiger, and Percy Jackson and the Olympians.
More than 75 books for children and teens, all about islands, oceans, and more. Bonus: get a free hand-drawn reading tracker!
Reading Ahead for You
Reviews and Resources Weekly in Your Inbox