Readers, if you haven't seen the "why" and "how" behind this amazing list of resources, be sure to check out The Continuing Legacy of Gladys Hunt.
Here is a list of essays and reflections by Gladys Hunt, available only on Redeemed Reader! We are honored to bring them to you. Posts are linked in chronological order; we have published them in the same order in which they were originally written: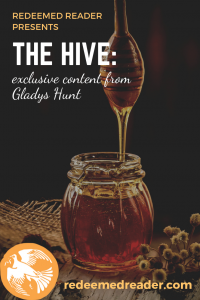 Support our writers and help keep Redeemed Reader ad-free.