Readers, we are beyond thrilled to bring you some of Gladys Hunt's last writing on books! See The Hive for more information on this opportunity. We'll also be linking to her books in each of these posts as well as other titles she mentioned in the post.
The title for this post below, "Books and Stories," is our title. Her original blog post below was not untitled.
Books and Stories: Reflections by Gladys Hunt
For all the dire predictions about the demise of books because everything is going digital, the number of libraries is increasing. Bookstores are crowded with people reading comfortably in overstuffed chairs or lingering over a cup of coffee talking books with friends. Back in the 1960s before the internet existed Marshall McLuhan predicted the death of books—and then wrote about ten books to prove his theory! (He was right, though, about the changes coming in communication.) However, I predict books are here to stay. Kindle notwithstanding, it's hard to cozy up under a tree with a computer.
Most every community now has an accessible branch library. The library in the small village near our summer cabin used to be in one stuffy, crowded room in the community hall. To say that it was not inviting is an understatement. Now thanks to a generous donation from a long-time summer family, the town has a state of the art building that architecturally matches the town. It has become the center of activity for all ages. The reading habits of people have changed drastically in this village. You will find town after town across the country where new libraries are in progress—and we need to be concerned for those places where people lack access to a good library. The future of our country depends on it.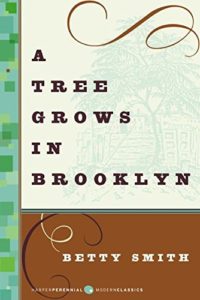 Books have a magical way of taking people out of the smallness of themselves. Take the example of Francie from A Tree Grows in Brooklyn. Her under-privileged, unstable life is completely transformed by her love for books. No matter that it was 1930 and she was poor and lived in a tenement. She took a small rug and a pillow, climbed out of the window to the fire-escape and settled in to read. Books gave her a way out of her life.
I thought the same thing about Anne of Green Gables who babbled away to Matthew, who agreed to take her home from the orphans train even though she wasn't a boy. Anne's spunk, her free spirit, her dreams about all she would be do in the future came from the stories she had read, not from her miserable background.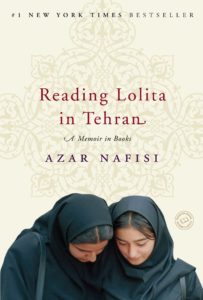 Reading Lolita in Teheran is the story of an Iranian literature teacher who meets with a group of women students in her apartment to read and review books. These women by necessity arrive escorted by a male relative, covered with their dark burkas, afraid of the decency police on the streets. It is a story of how reading books gave these women a sense of freedom, of worth and purpose.
In The Guernsey Literary & Potato Peel Pie Society the reader meets a delightful and motley group of people who lived on Guernsey Island during the German occupation in World War II, and what happened in their lives as a result of books. In a real sense books kept them alive.
I can think of many others, like The Book Thief. The listing of such stories could go on and on. But it is not just in stories that this is true. Books do that for all of us in our diverse lives. Stories get us outside of our own skin. It makes the world bigger and more understandable.
From RedeemedReader: See our review of The Book Thief from years ago.  The author, Marcus Zusak, has a new novel out this fall, and we'll be sure to tell you what we think.  Also, see our thoughts about the Brave Little Digital World: a prediction that–thankfully–did not come true.  
We hope you've enjoyed this post in our new series by Gladys Hunt! They are a joy to share with you. Gladys Hunt wrote these blog posts for Tumblon.com, a web app that helped parents understand children's development. Graham Scharf, one of the co-founders of Tumblon, has granted permission for these posts to be published here to achieve Gladys's aim: for children and their parents to explore and enjoy great books together.
Please note: all affiliate links benefit Redeemed Reader and help us continue to offer opportunities like this!
Support our writers and help keep Redeemed Reader ad-free.