Gladys Hunt recommends reading aloud not just a a way of bonding with family but as a way of making and keeping friends.  This is the sixth in our series of previously-unpublished posts by the author of Honey for a Child's Heart.  The title was added.
Reading Intentionally by Gladys Hunt
"How do people know each other's friends if they don't read the same books?" That's a good question, and the answer is even better. Read the same books! Most families stop reading aloud much too soon. We want children to read on their own, but we also need to be reading books together as a family. Why?
For a starter, I can't think of any single thing that does more to foster togetherness. We meet the same people, have the same experience, cry the same tears and laugh over the same silly details as we read aloud. Reading books is a way to know each other! There is no age limit on this. I'm not suggesting you read your teen a bedtime story, but I can picture trips by car where a story is shared as a family–either by audio books or someone reading aloud. It puts a family on the same page together. Someone has to plan ahead to do this. It doesn't just happen.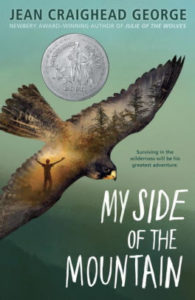 I met a university student a summer ago who talked with amazing warmth about his family reading together. He recited to me details like reading Heidi on a family vacation in Colorado, about reading My Side of the Mountain on a car trip to visit relatives. He told me about his family reading the Narnia Chronicles three times as he was growing up. He went on and on, knowing I was interested in books. Now he is trying to decide whether to major in business or become an elementary teacher and share his love of books. I know one thing for certain; he will be a life-long reader.
We read the Tolkien trilogy aloud as a family. After dinner, we quickly cleaned up, turned off the phones and read for half an hour. Sometimes the story was so involved that listeners pleaded to extend the time. A couple of the neighbor kids would phone to ask if we were reading tonight and, if we were, they joined the family, sprawling on the floor and listening intently. The books are long, the plot is intricate, and the language superb. A person doesn't outgrow liking to hear a good story read aloud. More than this, can you believe that those neighbor kids remain emotionally connected to us even though the books were finished long ago? To say nothing of our own family connectedness.
You don't begin something like this when you feel your thirteen year old slipping away from you. You start sharing books together from the beginning and never stop. Remember to make it fun. Reading is pleasure, not medicine.
You will have to make choices. At a social gathering with a group of parents I heard complaints about their children–the time wasted on computer games (and they are addictive), texting friends, talking on cell phones. Then one father calmly said that he didn't have this particular trouble in his family. Everyone wondered why. As if it was the most reasonable thing in the world, he said, "Well, each of my kids reads one or two books a week." Every family creates its own culture; his family culture was reading.
That's what I mean by intentional.
Gladys Hunt wrote these blog posts for Tumblon.com, a web app that helped parents understand children's development. Graham Scharf, one of the co-founders of Tumblon, has granted permission for these posts to be published here to achieve Gladys's aim: for children and their parents to explore and enjoy great books together.
For more at RedeemedReader, see our review of The Read-Aloud Family by Sarah Mackenzie, and our posts on Reading Aloud with Teens, Parts One and Two.
Please note: all affiliate links benefit Redeemed Reader and help us continue to offer opportunities like this!
Support our writers and help keep Redeemed Reader ad-free.