Two versions of "The Night before Christmas" and one classic trickster tale make great additions to under-the-tree reading. Fun for ages 4-up.
The Night Before Christmas by Clement C. Moore, illustrated by Loren Long. Harper, 2020, 32 pages.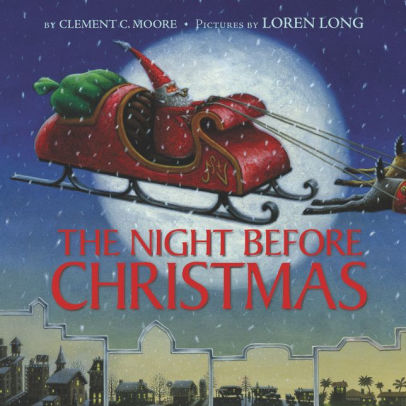 'Twas the night before Christmas, and all through four different houses scattered over the globe, four families are slumbering away. Each double-page spread shifts among a snowy country home, a one-bedroom trailer, a city brownstone, and a Moroccan-like dwelling under the palms. Santa, a "right jolly old elf" with something of a garden-gnomish look about him, visits them all as spying parents lurks in the background. Young readers will enjoy picking out the details of each home. Pay special attention to the endpapers: at the front, kids are preparing for the big day, and at the back they're enjoying their gifts and treats (along with the pets). Christmas is a universal holiday, and nativity scenes in each of the houses leave a hint as to what it's all about.
The Christmas Feast by Nathalie Dargent and illustrated by Magali Le Huche. Eerdmans, 2020, 32 pages.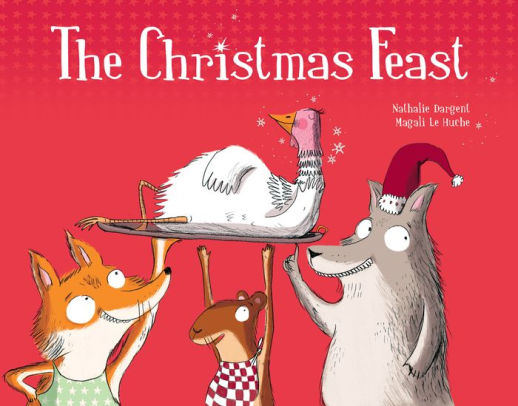 A trickster tale that adds a humorous note to the many overly sweet Christmas stories: in this French picture book, Fox, Weasel, and Wolf steal a turkey. Their plan: a delicious Christmas feast, and Turkey will be the (edible) star of the show. But are they prepared to cook a turkey? Do they have the right supplies? Do they even know how to cook? Turkey helpfully reminds them of so many things that they must do or think about! In classic trickster tale fashion, Turkey manages to escape being the edible start of the show by being the real star of the show as she works everything to her advantage. Quirky illustrations add immensely to the fun. (Originally published in France in 2008, so it's international!)
Native American Night Before Christmas by Gary Robinson and illustrated by Jesse T. Hummingbird. 7th Generation, 2020, 40 pages.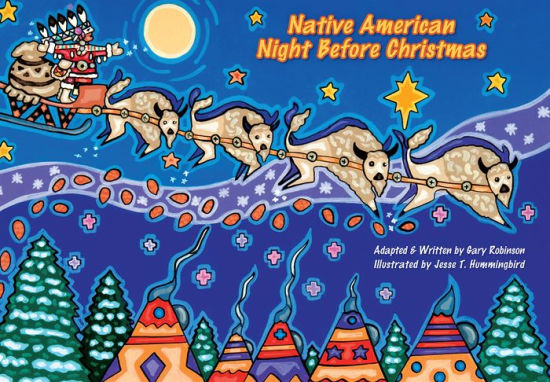 A Native American retelling of Moore's famous poem introduces readers to Native American customs, vocabulary, and symbols as Old Red Shirt and his flying buffalo appear on the scene. Vibrant illustrations depict an interesting juxtaposition of modern objects (such as media devices) mixed with more traditional images and styles, subtly reminding readers that Native Americans aren't only in storybooks but are our current neighbors as well. Back matter explains which tribes are represented through various images and vocabulary. This is a nice touch because Native Americans are a diverse group of people, and too often they are lumped into one homogenous cultural group. 
Also at Redeemed Reader:
We are participants in the Amazon LLC affiliate program; purchases you make through affiliate links like the one below may earn us a commission. Read more here.
Support our writers and help keep Redeemed Reader ad-free.