Looking for a new Christmas picture book to share with your own littles or give as a gift? Here are three to consider.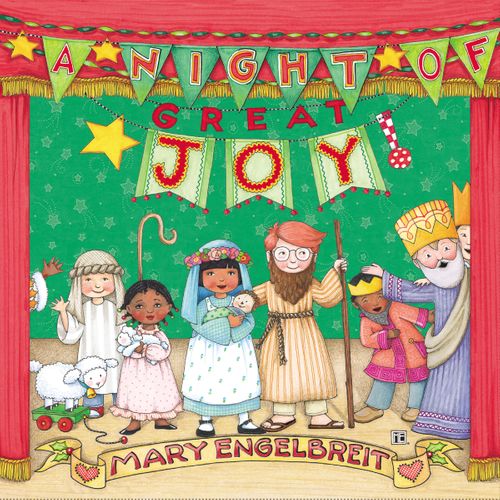 A Night of Great Joy by Mary Engelbreit. Zonderkidz, 2020. Board book.
A very child-friendly pageant presents the story of the nativity. Some details are delightful and amusing, like the shepherds "caring" for their sheep on a hillside (with two robed girls fighting over a stuffed sheep). Most of the key points are there: Mary and Joseph, the birth in the stable in Bethlehem, shepherds, angels, wise men, and worship. (Mention of the virginity is omitted, and we don't learn the significance of this birth until later, so parents and teachers have opportunity to expand on the backstory, perhaps using the following Jesus Storybook Bible Christmas Collection.)
Engelbreit's distinctive illustrations include all kinds of children doing the things children would do on stage, from being sweetly affectionate to getting distracted and annoyed with one another. The book ends with Mary snuggling "baby Jesus" (a rag doll), and an angel quoting Luke 2:10-11. A simple, vibrant approach to a familiar, beloved narrative.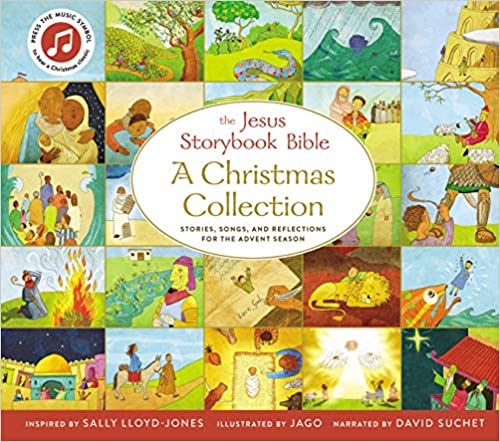 The Jesus Storybook Bible: A Christmas Collection written by Pippa Goodhart, illustrated by Jago and narrated by David Suchet. Zonderkidz, 2020. Unpaged.
The Jesus Storybook Bible is recreated in a picture book format designed for the season of advent. The stories and illustrations are the same as the nativity chapters in the complete version, with the addition of very brief (suitable for toddler attention spans) daily readings directly from Scripture, along with excerpts from earlier chapters in the original JSB and an additional reflection. While not specifically connected to a Jesse Tree, it accommodates the increasingly popular tradition. (You can find all kinds of ornament suggestions and an official download here.)
There are numerous opportunities to "press here" to listen to songs or audio narrated by David Suchet. Since I only had access to an advance review copy without this option, I am unable to comment on that particular feature.
A nice gift or advent introduction for families with littles.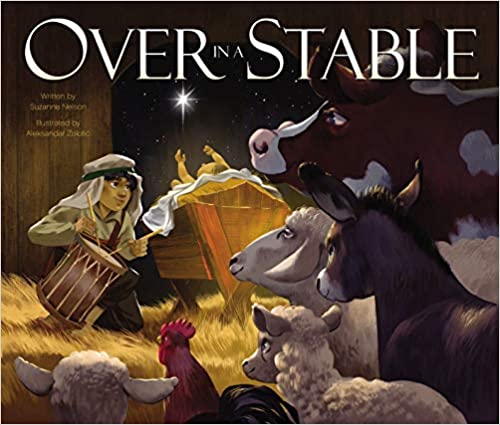 Over in a Stable by Suzanne Nelson, illustrated by Aleksandar Zolotic. Zonderkidz, 2020. Unpaged.
Those who love the folksong "Over in the Meadow" will recognize this variation which imagines that every character mentioned in Christmas carols, from the little drummer boy to the (three?) wise men appears with abundant animals on the night of Christ's birth. Although less historically accurate, this version adds something new to the selection of read-alouds that are suitable for younger listeners.
Related Reading at Redeemed Reader
We have plenty of recommendations for advent read-alouds. Check out the following:
These books were provided free from the publishers in return for a fair review.
Support our writers and help keep Redeemed Reader ad-free.
Reading Ahead for You
Reviews and Resources Weekly in Your Inbox