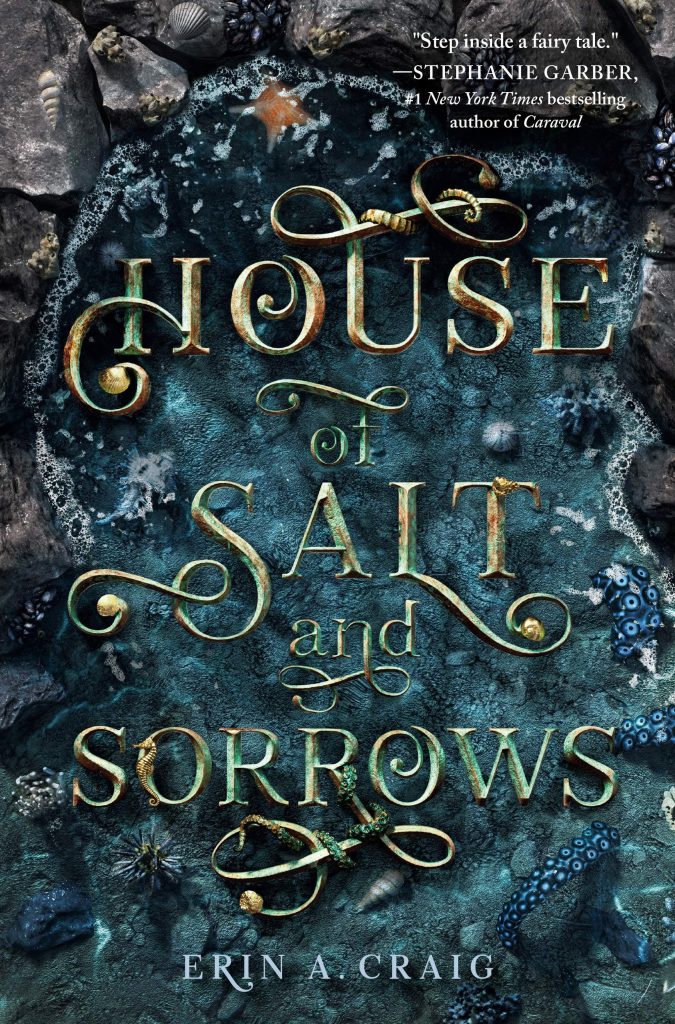 A dark fairytale retelling of the twelve dancing princesses for mature YA fantasy lovers
House of Salt and Sorrows by Erin A. Craig. (Delacorte Press), 2019, 416 pages
Reading Level: Teen, ages 15-18
Recommended for: ages 16 -up
In a beautiful, haunting, gothic setting, a family mourns as yet another daughter is interred to the sea. But this time, Annaleigh is convinced there is something amiss with her sister's death.
For their mother and the first three sisters, each death was tragic, but made sense. But Eulalie was too alive to die —and especially not falling from the cliffs, a place she hated to go.
What's worse, the family seems determined to move on, escaping from the shroud of mourning that has trapped Highmoor for so long. Annaleigh longs to move on too, but not if it means overlooking a murder. However, even she is not immune to a beautiful new pair of dancing shoes.
"Though I knew they were only little leather slippers —beautifully dyed and styled leather slippers —we'd imbued them with a touch of magic. These shoes would be the beginning of our new start. Once we wore them, we couldn't help but be different from who we were before."
As Annaliegh investigates, she meets a handsome stranger who seems, unaccountably, attracted to her. She also wards off the romantic attentions of a childhood friend.
While there is some sensuality, Annaliegh is admirably focused on unwinding the mystery of her sister's death, and shows self-control versus indulgence. This creates a lovely bit of romance without detracting from the story.
In House of Salt and Sorrow, Craig has created a land with echoes of Greece and gods occasionally walking among mortals —a land divided in its worship of regional deities. It has echoes of Attolia but even more so of Rosamund Hodge's Cruel Beauty.
It is also a land of nightmares, and this fairytale retelling is dark, not shying away from death and terrifying visions. It is a gothic fantasy of the kind that Jane Austen's Catherine Moreland would devour.
While the climax is admirable, the resolution seems a tad too quick. Also, the fantasy setting and story is marred by 5 uses of "okay" which clashes with the fairytale gothic atmosphere.* (Especially since several occur during the climax!)
Still, engaging, gripping, and original, House of Salt and Sorrows is a well-done fairytale retelling for YA and adult readers who love a good, gothic fantasy.
Note: This reviewer received an advance reader copy of the book in exchange for a fair review.
*The reviewer verified that the "okays" occurred in the published book, too.
Considerations:
Sexuality/Sensuality (not graphic)
Supernatural (demons and demonic activity)
Violence
Overall value: 3.5 (out of 5)
Worldview/moral value: 3
Artistic value: 4