Love Came Down at Christmas is an excellent devotional for Advent for teens and up: meditations on 1 Corinthians 13 by Sinclair Ferguson.
*Love Came Down at Christmas: Daily Readings for Advent by Sinclair Ferguson. The Good Book Company, 2018. 160 pages.
Reading Level: Teen, ages 12 and up
Recommended For: Ages 12 and up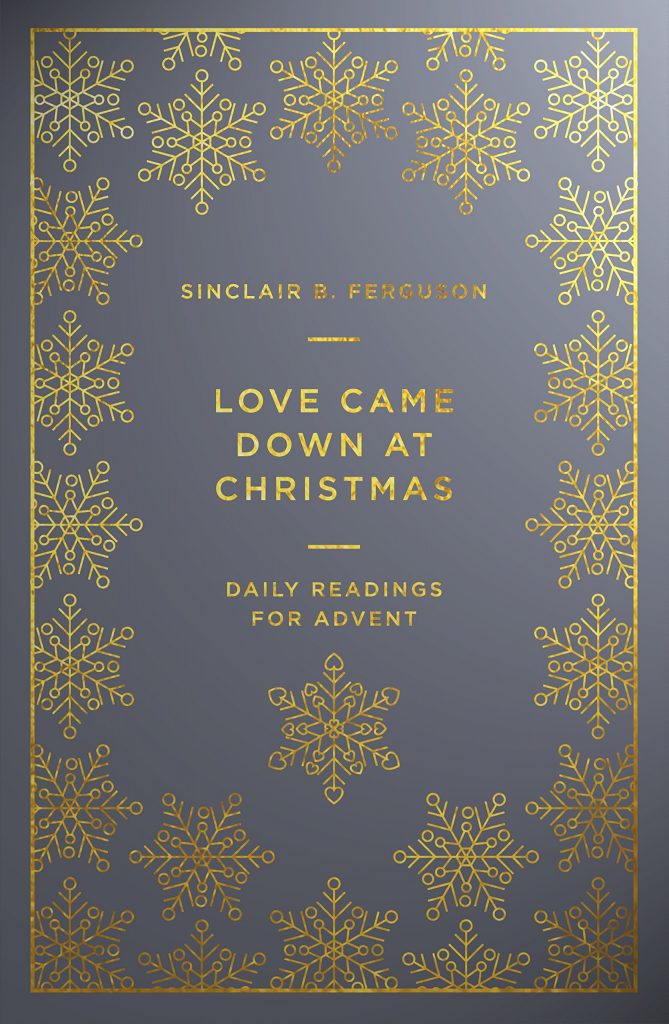 Most people are filled with love and good cheer this time of year: the store clerks wish you "Happy Holidays" with a smile. Moms chat in the checkout line about the latest toys. And Christmas lights brighten up early darkness, bringing smiles to faces of tired travelers. At least on the outside, that is. Ferguson reminds us that the superficial, cultural messages of "love" are only significant when they are rooted in Christ. Jesus himself shows us what love is, and Ferguson unpacks that love by looking through the lens of 1 Corinthians 13–a familiar passage of Scripture, but not one we often turn to in December.
In the grammar of the Christian faith, what we are called to be and do is rooted in who God is and what he has done for us in Christ. So the resources we need to love others are found in the love of Jesus Christ focus. That is why, when we read Paul's words [in 1 Corinthians 13], we need to keep our ears open for echoes of Jesus' life and look for his shadow falling on every line.

~Introduction, Love Came Down at Christmas
The title Love Came Down at Christmas comes from a poem by Christina Rossetti. Each reading is followed by a poem or prayer from a historic Christian as well as a reflection in which Ferguson asks questions to help readers ponder over a personal application.
Have your teens grown up hearing the same Advent/Christmas devotionals every year? Try meditating on Jesus through the lens of 1 Corinthians 13 with Ferguson's wise words as your guide this year. The readings in this guide are a touch long for families with young children, but they are perfect for those reading a daily devotional on their own or with older children. You might even try memorizing 1 Corinthians 13 as you read through the devotional together! Highly recommended.
Related Reading from Redeemed Reader:
We are participants in the Amazon LLC affiliate program; purchases you make through affiliate links like the one below may earn us a commission.
More than 75 books for children and teens, all about islands, oceans, and more. Bonus: get a free hand-drawn reading tracker!
Reading Ahead for You
Reviews and Resources Weekly in Your Inbox