Learn to break codes like a professional sleuth in Explorer Academy: Code-Breaking Activity Adventure for middle grades.
Explorer Academy: Code-Breaking Activity Adventure by Dr. Gareth Moore. National Geographic, 2019. 128 pages.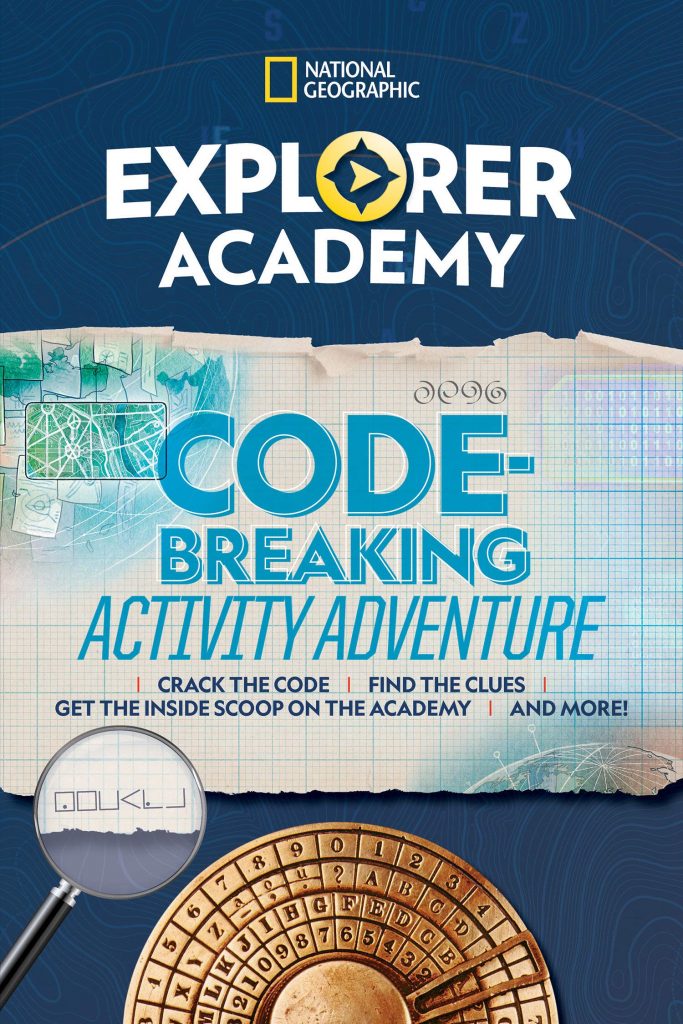 Reading Level: Ages 8-12
Recommended For: Ages 8 and up
Greetings, new recruit! This code-breaking activity book is written directly to readers, inviting them to join the Explorer Academy and learn to crack all sorts of codes. We begin in the library with a series of codes involving words. Next, we move into the Mount Everest dorm room and start cracking ciphers that involve changing words and letters within sentences. After this, it's onward and upward: learning Morse code, semaphore, the Nato alphabet, visual codes and more. Once the ciphers are mastered, recruits earn a certificate of achievement.
Linked to the new series of Explorer Academy books, this code-breaking book is more challenging than it first appears. Puzzle-loving tweens will enjoy learning "real" ciphers and code languages (such as Morse code) as much as they might enjoy the loose story behind the codes. Answers and hints are provided. Because this book is an activity book with spaces for "recruits" to write their answers direction in the book, parents might want to consider one per child if they have more than one code-lover in the house.
Overall Rating: 4 out of 5
Worldview Rating: 4
Artistic Rating: 4
Related Reading:
Reading Ahead for You
Reviews and Resources Weekly in Your Inbox