Does your student have a world atlas at home to reference? Is your classroom or school library stocked with several?
Do we even need a world atlas in this age of Google maps and Wikipedia? YES.
There's nothing quite like poring over a good world atlas for curious minds. And nothing quite like a handy print reference when juggling homework assignments at the kitchen table.
Why?
A world atlas gives far more than geolocation or random facts. Charts, graphs, MAPS all contribute to a visual display of information that is connected to the other information in the atlas. Atlases often include information that people forget to wonder about, but suddenly seeing charts for population, refugees, economic productivity can help readers form a more complete picture of the interplay behind statistics. Seeing visually that the temperate zones in terms of temperature also have corresponding levels of vegetation is just plain interesting, not to mention seeing how the oceans connect and flow together. God made a fascinating world in this Earth of ours; you should get to know it better!
Recommended World Atlases
Student World Atlas, 5th Edition. National Geographic Kids, 2019.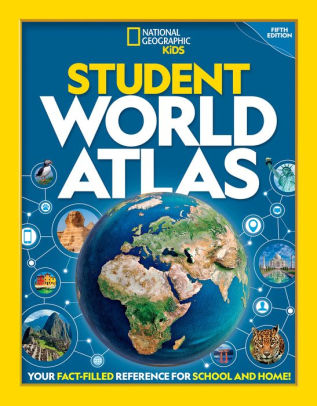 An up-to-date altas is essential for statistics, not so necessary for basic maps. This atlas's lightweight paperback cover and trim size (slightly bigger than a standard piece of paper) makes this one a perfect choice for those stuffing an atlas into their backpacks. The opening sections of the book cover the globe, both physical and human systems. Then, each continent is examined in turn. Maps are easy to read; sidebars, charts, and graphs contribute solid information.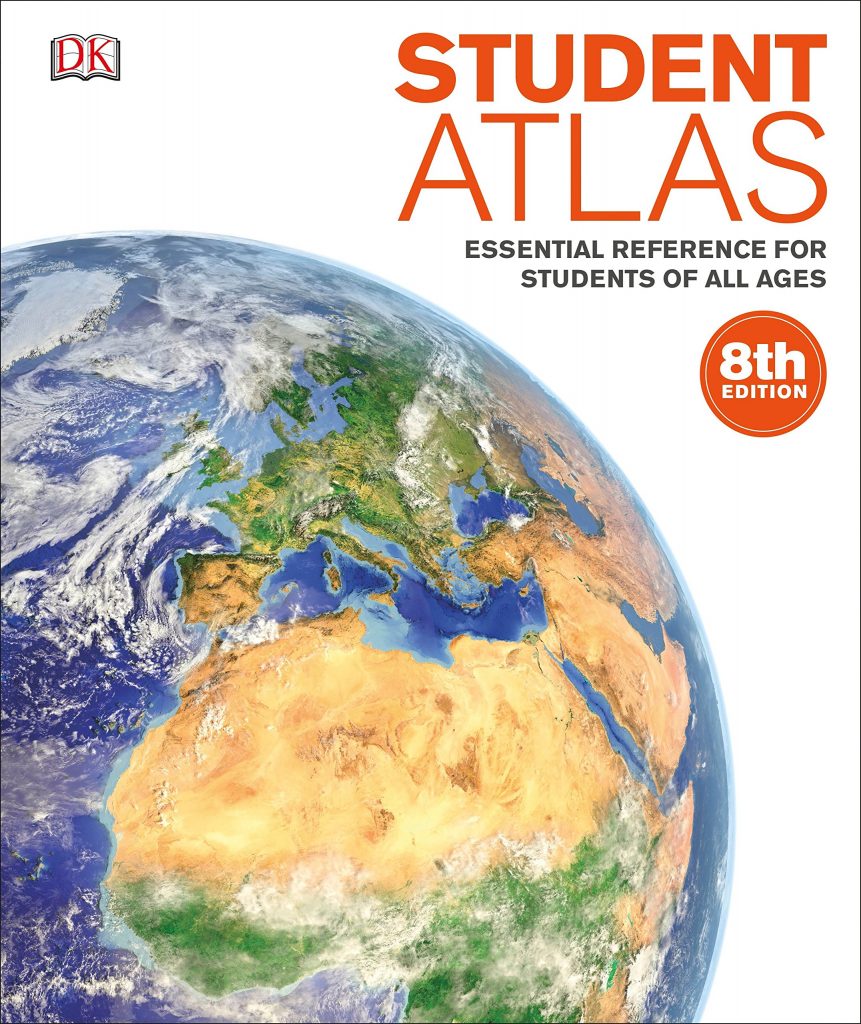 Student Atlas: Essential Reference for Students of All Ages. DK Publishing, 2015.
This large format, 10-12 inch, hardback atlas is a great classroom or home reference (it won't fit as well in a student backpack). Plenty of white space keeps this book from being too cluttered, but it is full of maps and information. A short section at the beginning covers the globe, but the majority of the book dives into the different continents (and sub-continents/countries). This is particularly helpful for the United States portion.
Related Reading: More Atlas Fun!
Reading Ahead for You
Reviews and Resources Weekly in Your Inbox