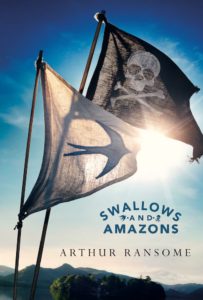 I'm always on the alert for good book party possibilities; we throw one about once a quarter. This past Friday, we threw a lovely Swallows and Amazons book party for our summer event.
(If you've never read Swallows and Amazons, don't miss our review!)
A Book Party?
What sort of books make for good book parties, you ask? There are only two essential elements:
A book/series that your kids have read and liked (helpful if their friends/classmates/siblings have also read the same book/series)
Identifiable foodstuffs must play a part in the book
My boys had recently read Swallows and Amazons. So had some of their church friends. And presto! We threw a Swallows and Amazons party with a one-week notice. (Truth be told, the moms had been discussing this party in theory for months, but we'd been too busy to actually plan it. Suddenly, there was a free date in common. Strike while the iron is hot, right?)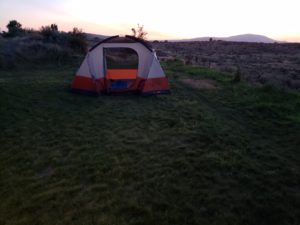 Set the Stage
Keeping in mind the principles for a successful book party, we decided a backyard campout would be perfect. That would accomplish the biggest part of the "set": a tent! And a fire! And independence-from-parents! No other decorations or activities were needed.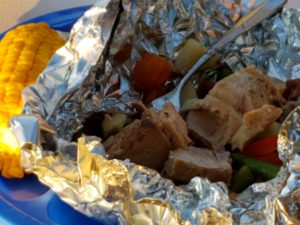 Food, Glorious Food
I had my boys identify the major foodstuffs in the book (see point #2 above!):
Pemmican
Fish — cooked over a fire
Chocolate
Homemade lemonade
Eggs and milk from the farmer's wife
After informing them I was not going to make real pemmican, I assured them we could round up those ingredients. And thus, the menu was born: fish hobo packs cooked on the grill (our area is too dry for a campfire right now) with ice cream and chocolate for dessert.* In the morning, the boys would come get eggs and milk from me (as the farmer's wife), and I'd also make some pancakes. I rounded up a simple vegetarian pemmican recipe that we served as the snack when people arrived on Friday night. We had lemonade as a mid-morning treat on Saturday morning.
*I just bought inexpensive frozen salmon portions for this, and we had a relatively small number of people needing to eat. If I was throwing a bigger party, I might leave the fish out!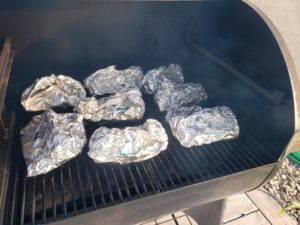 Let the Kids Do The Work
Remember, kids are very creative, they love the opportunity to put their plans in action, and they really benefit from working things out on their own. Thus, the 6 boys put the tent up themselves (with a few helpful tips from Dad). They assembled their own hobo packs. They provided their own entertainment (Ghosts in the Graveyard with flashlights after dinner, ghost stories in the tent, Cops and Robbers in the morning, and card games). And they had a great time running around, being loud, and relishing the free spirit of the event.
Discus the Book … Or Not
Some books really benefit from some discussion, but sometimes, it's good to just enjoy the ambiance the book provided. We had a casual conversation at dinner about the book which quickly led to boys thinking up which character they might be (and turning some girl characters' names into masculine versions) and also dreaming up the next book party idea (stay tuned for a Hobbit party down the road!). But that was it as far as "literary discussion" went!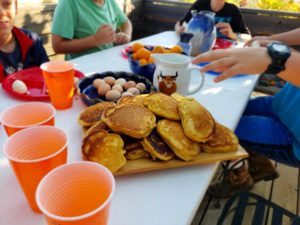 Book Parties are Excuses
Book parties are really just excuses to get together, enjoy some memorable food, and celebrate something you all enjoyed. It's so nice to have a party in which people aren't worried about presents, the whole point is just to have fun with friends, and relationships are strengthened–both the relationships between real people and the relationships with the kids and the books!
Have you ever thrown a book party? What book was your inspiration? Tell us in the comments!
Please follow and like us: