Join us as we dive into the themes and stories behind Beauty and the Beast during the month of March! And don't worry, it's not just for girls–we have lots of relevant "boy" titles, too.
Please note that Redeemed Reader is not affiliated with or endorsing the new Disney movie; rather we are examining the traditional fairy tale in its many cultural retellings along with commentary on the movie itself later this month. We will: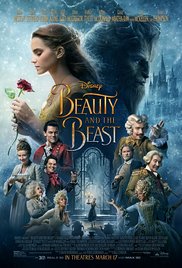 Engage with Our Culture
The new Disney live action Beauty and the Beast film opens March 16. This is a great opportunity to model with and for our children and students how to watch and discuss contemporary films and the stories they represent. To that end, you can expect discussions of the new movie along with movies like Penelope and One Night With the King. (The movie Wonder comes out this year, too, and we will be looking at the book this month during this same series.) We will look for common grace insights in these cultural touchstones as well as connect them to other literary works and the truths of Scripture. We will also be alert to ways in which our culture has changed various storylines or inserted unnecessary elements into them. *movie image credit to imdb.com

Experience well-illustrated picture book versions of the famous story
Mondays, we will feature 1-2 picture book versions for you to experience with your families. Look for these at local libraries or check our amazon store:
Beauty and the Beast OR Beauty and the Beast and Other French Fairy Tales both illustrated by Edmund Dulac
Beauty and the Beast by Max Eilenberg and illustrated by Angela Barrett
and more!

Explore the mythological origins of the tale
The "tale as old as time" was once known as the story of Cupid and Psyche. We'll be looking at Till We Have Faces as well as a picture book version of the myth.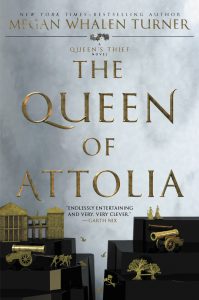 Examine contemporary novels and memoirs that connect thematically
Watch for discussions of the following contemporary works as we move through the month. Look for these at your local libraries or support Redeemed Reader by buying them through our amazon store! Titles are linked to RR reviews where applicable. Note that titles with only "YA" next to them may have more mature themes and content; please read our reviews and, for titles which we will be reviewing later this month, read amazon reviews and/or wait until our discussion before handing to your child(ren).
But most importantly, we will

Extrapolate out the great themes of Scripture as they are seen in this story: Love, Redemption, Beauty, and Beast.
The story of Beauty and the Beast offers much food for thought for Christians because it mirrors some of the key themes and the storyline of Scripture itself. Join us to discuss and meditate on inner and outer beauty, the extent of the curse of sin (beast), and our Savior's great redeeming love for us. In particular, we will look at the biblical stories of Esther, Ruth, and Nebuchadnezzar. These devotionals and discussion guides will appear on Fridays throughout the month of March.
links will be updated as we read and discuss this month
Support our writers and help keep Redeemed Reader ad-free.