Dig in to the Christmas story a bit more intentionally this year with A Better Than Anything Christmas, a family Advent devotional with interactive questions and journaling prompts.
A Better Than Anything Christmas by Barbara Reaoch. The Good Book Company, 2020. 96 pages.
Reading Level: Middle grades, ages 10-12
Recommended For: The Whole Family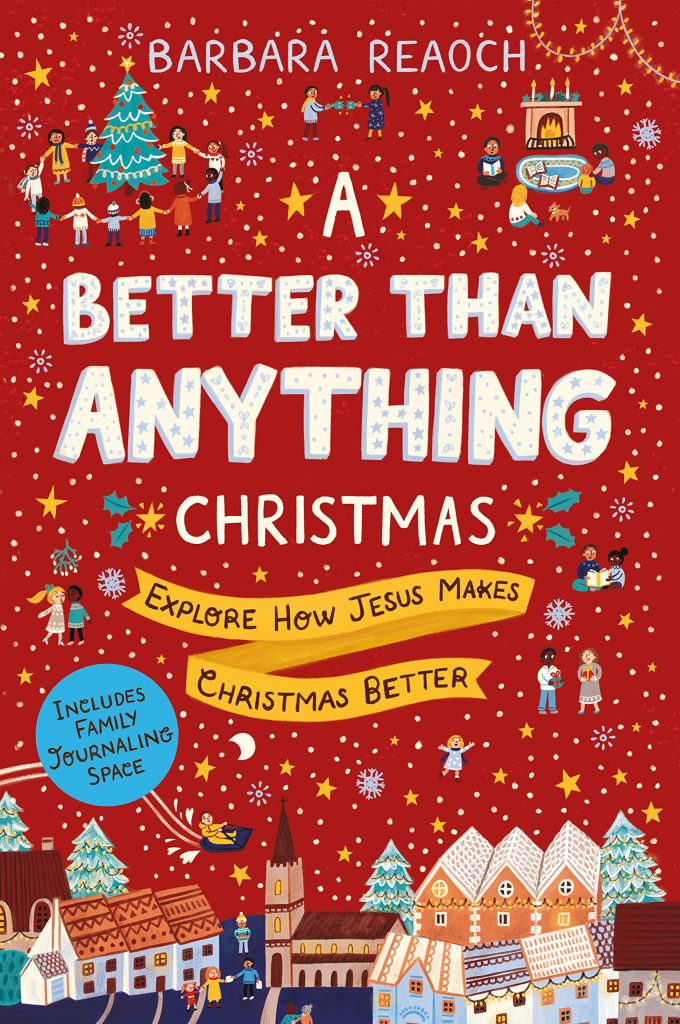 Most Advent devotionals can be used year after year: families read the selected portion of Scripture, read the reflection in the devotional, do an activity or sing a song or say a prayer (or all three). Not so with A Better Than Anything Christmas. In this devotional, families will be writing answers to questions and drawing (or "journaling"—but young children will no doubt want to draw)! Each day, from December 1-25, includes the following four sections: "Explore," "Explain," "Engage," and "Enter In." In the "Explore" section, families read a portion of Scripture and answer a few comprehension questions (space for written answers is provided). The "Explain" section offers a short explanatory devotional reading. "Engage" includes thought-provoking, open-ended questions with space for answers. "Enter In" wraps it up with a short prayer. A space for journaling/drawing follows each day.
For example, on December 18:
Explore: Matthew 2: 13-16
Explain: 3 short paragraphs discuss Herod, evil, and Jesus rescuing us. "Just like Herod, evil always tries to get rid of Jesus. But Jesus came to deliver us from evil. He beat death and evil with his life…."
Engage: 4 questions including "From what evil has Jesus delivered you?" and "How did Jesus beat sin and death?"
Enter In: a prayer of thanks for Jesus coming to deliver us
Journaling space prompt: "Draw the angel's visit to Joseph; or write your own prayer asking Jesus for help; or something else…"
Families who want to dig in a little bit to the big ideas of Christmas might find this book a perfect fit this year. This book is also a good possibility if you're looking for a more interactive Advent devotional but don't want to overhaul the dining room for a craft station. The "look inside" feature on amazon gives a good picture of what the writing spaces look like as well as a picture of the table of contents.
Overall Rating: 4.75 out of 5
Worldview/Moral Rating: 5 out of 5
Literary/Artistic Rating: 4.5 out of 5
Related Reading From Redeemed Reader
We are participants in the Amazon LLC affiliate program; purchases you make through affiliate links like the one below may earn us a commission. Read more here.
Support our writers and help keep Redeemed Reader ad-free.