Three picture books that are ideal for sharing and snuggling with a little one.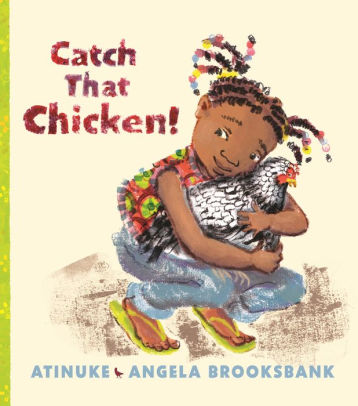 Catch that Chicken! by Atinuke, illustrated by Angela Brooksbank. Candlewick, 2020. Unpaged.
Lami is not the best in the village at spelling or braiding hair, and she is not brave around the bulls, but she is the best chicken catcher and boldest in her pursuit of them. After a chase goes awry, she can no longer catch the village chickens that elude her. What will she do? She can still use her head.
Colorful, lively, full of interesting characters and an authentic sense of life in Africa, told in simple language and loaded with illustrations that will appeal to parents and children, Lami's story is a delight. Worthy of adding to a home library.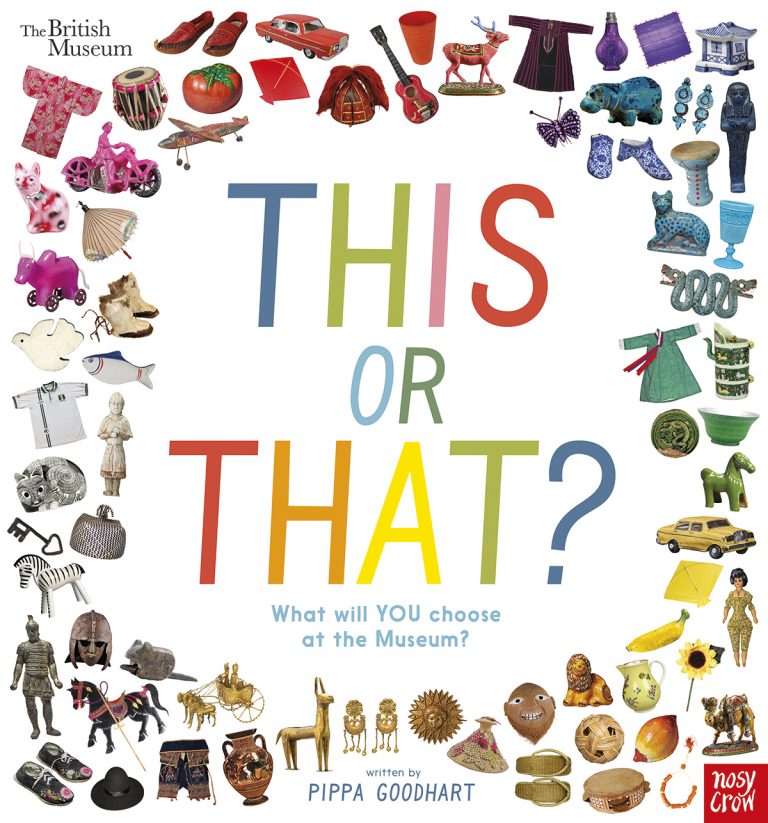 This or That? What will you choose at the British Museum? by Pippa Goodhart and the British Museum. Nosy Crow, 2020. Unpaged.
If you have seen Museum ABC or Museum 123 published by Smithsonian, you will appreciate another museum tour from your couch. This introduction to numerous collections at the British Museum not only invites children to compare their favorite specimen among many on each two-page spread, but also to count, examine details, differentiate, and form relationships with historical objects from other cultures. If your children like I Spy books, they'll enjoy studying this one.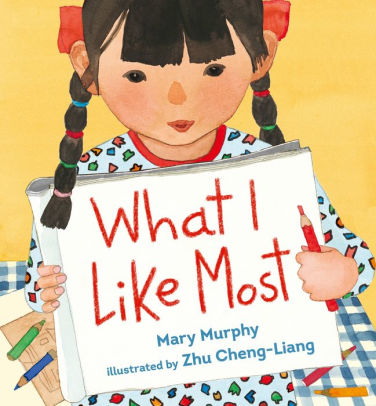 What I Like Most by Mary Murphy and illustrated by Zhu Cheng-Liang. Candlewick Press, 2020. Unpaged.
Mary Murphy has a gift for seeing through a child's eyes. In this first-person narrative, a young girl declares that her window is what she likes most in the world for many reasons, including the changes she will observe throuth it. The window is what she likes most…except for apricot jam and making the the most of the last tiny bit in the jar. Childlike, the girl moves from one favorite to another, knowing they will not last forever, until she reaches one best of all that she will always like most in the world, regardless of change.
Murphy retains the narrator's perspective beautifully in a sweet, engaging book that never lapses into sentimentality. It is reassuring that while change is inevitable and acceptable, certain things that matter most are not outgrown. The ending could be easily expanded to talk about the immutable God who does not change and who brings comfort in an unsettled world. Highly recommended.
These books were provided free from the publishers in return for a fair review.
Support our writers and help keep Redeemed Reader ad-free.