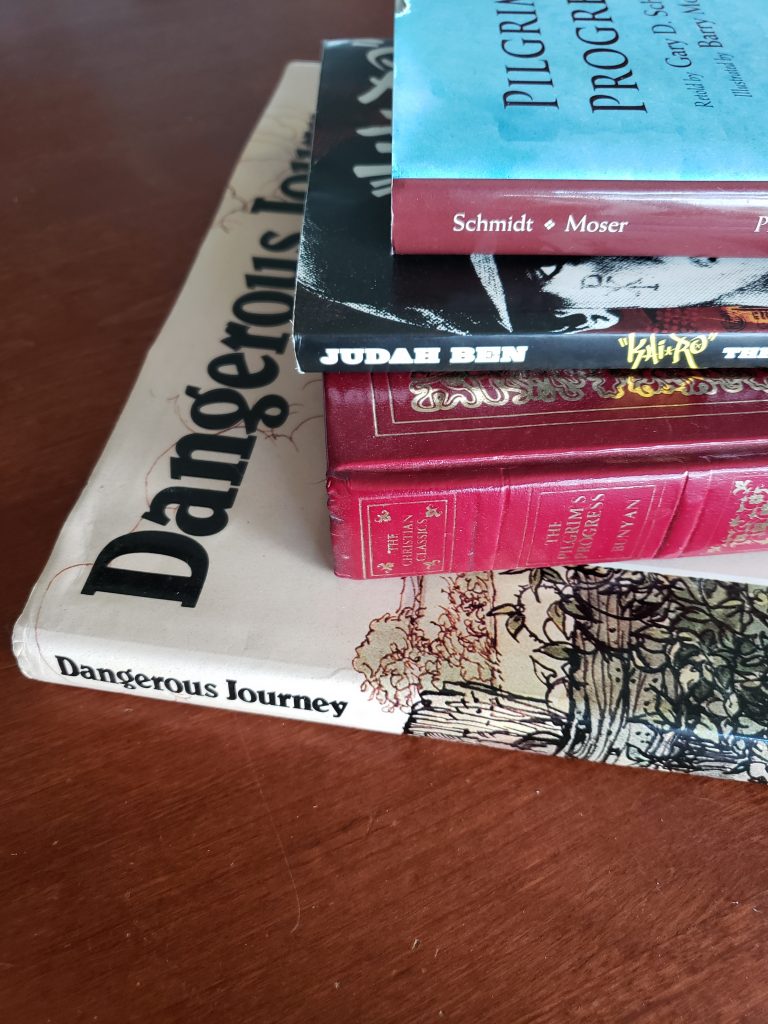 Over the years, we at Redeemed Reader have been dedicated followers of John Bunyan's classic, The Pilgrim's Progress. Though written to address the conflicts of his own day, pilgrims ever since have read, pondered, identified with, reinterpreted, and reenacted its basic theme of life as a spiritual journey.
The release of the most recent animated version of The Pilgrim's Progress has inspired further posts from us on the subject, as well as a band-new product in our book store. The launch date is coming up next week, but you can pre-order today. What's in it for you? 150 pages of
Our exclusive teaching guide to The Dangerous Journey, the best-selling picture book version of Pilgrim's Progress.
Complete plans for a Pilgrim's Progress-themed party, complete with poster downloads.
An original devotional guide for teens and up.
Reviews and recommendations for our favorite re-tellings.
Our series on "Shepherding a Child's Imagination," with discussion ideas to be shared with your church, school, or homeschool community.
And more!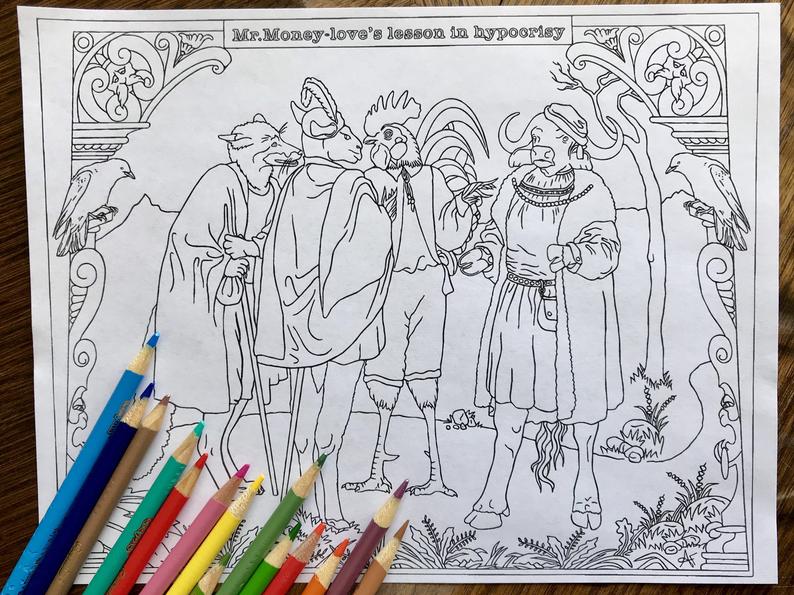 We're also excited to announce our partnership with Arianna Francis, who is offering a brand-new Pilgrim's Progress coloring book. Already have one, you say? Not like this! In 26 beautifully-designed, down-loadable pages, Arianna imagines all the human characters as animals: Christian as a sheep, Faithful as a Labrador, Timorous as (naturally) a mouse, and many more. This symbolism-upon-symbolism will make the characters even more memorable for children of all ages. As a special offer, Arianna is offering The Pilgrim's Progress Coloring Book at a 50% discount for those who order The Pilgrim's Progress Reading Guide (also at a special introductory discount.
What does that add up to? Order the Reading Guide (PDF) for $9.99 and receive the coloring book for only $4.99! Order now at our Pilgrim's Progress bookstore, and you will receive a coupon code for the coloring book along with your Pilgrim's Progress Guide download.
More than 75 books for children and teens, all about islands, oceans, and more. Bonus: get a free hand-drawn reading tracker!
Reading Ahead for You
Reviews and Resources Weekly in Your Inbox