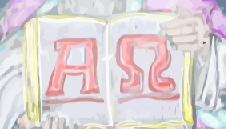 THE CHURCH: On to Glory!

This is our last part of the yearly study!  For those of you who make it this far, congratulations, and we hope it's been a good experience for you.  It's certainly been a labor of love on our part.  What better way to end than to savor the promise of the new Jerusalem together?
Study Guides:
Make-Your-Own-Story-Bible Resources:
For last week's study, here's Challenge 47.  Or just see the category link with all the previous Bible Challenges.
Thanks to Carl Dean White for our illustrations this week!  For more on his work, see his website.
More than 75 books for children and teens, all about islands, oceans, and more. Bonus: get a free hand-drawn reading tracker!
Reading Ahead for You
Reviews and Resources Weekly in Your Inbox