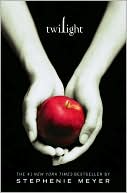 Several years ago I started noticing references to a new YA novel that was enjoying sensational sales, especially among adolescent girls.  As months passed, excitement seemed to build and build, anticipating–of course–the sequel.  The cover featured two hands clasping an apple: simplicity itself, but loaded with cultural baggage.  Original temptation, original sin.  What the heck?
I wasn't too excited to find out that the book was about vampires.  Oh, that.  Anne Rice never tempted me; Stephanie Meyers was unlikely to.  When I finally got my crack at one of the copies of Twilight owned by the library, I could only get about a third of the way through it.  A vampire is a one-trick pony, to my mind; sooner or later the fangs come out, the blood gushes, rinse and repeat.  (I saw one episode of True Blood in a hotel room: yeeech!)  Besides, the writing seemed clunky, the characters flat.
However.  In An Experiment In Criticism, C. S. Lewis makes the point that second-rate fiction should be taken seriously if it seems to have a profound effect on a reader.  Twilight had a profound effect on millions of readers, so I decided to be open to instruction about "what it meant."  I've read some interesting takes on that, many pointing out that the craze expresses nostalgia for the time when young men held honorable intentions toward the girls they loved and young women wouldn't surrender their virtue on a flimsy pretext.  True enough: Edward loves Bella so much he refuses to have sex with her (which if not fatal would turn her into a vampire); Bella loves Edward so much she doesn't care.
Many contemporary romances and love songs used to have a similar theme, which the cool kids (old and young) now see as impossibly quaint.  But human romantic love is intended to echo the love of Christ for His church, as all aspects of life are intended to echo aspects of God.  With contemporary culture so flat and "values free" it's not surprising that the highest expressions of romantic love have migrated to the heightened emotional and spiritual plane of the paranormal.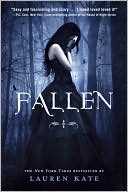 "Paranormal Romance" is big now–and not just for vampires.  Werewolves are a close second, but the stage is becoming crowded with any supernatural creature an aspiring YA author can lay pen to.  Let's see, how about love between a human and a . . . . mermaid (or merman), witch, warlock, elf, pixie, goblin, shape-shifting dragon, even zombie?  (Here's a book deal I read about in a publishing newsletter: "Dearly, Departed . . . a maximalist, post-apocalyptic, neo-Victorian steampunk zombie novel in which a girl, whose blood is impervious to the "Z-virus," searches for her missing dad, is kidnapped by (good) zombies, falls improbably in love with a rather sweet zombie boy, and sets out to save the world from a zombie plague beyond imagining . . ."  Who says you can't have it all??)
I'm sure that plenty of these novels present a lusty female protagonist who is not content with saccharine daydreams about her paranormal boyfriend.  But the religious dimension keeps popping up, especially with the "fallen angel" angle.  Yes: Fallen, by Lauren Kate, is a prominent member of the club of angel romances, in which a denizen of heaven is cast out (didn't they used to call these "demons"?) and makes his way over the centuries to a spooky boarding school deep in South Carolina, where the girl of his dreams (literally) is waiting for him.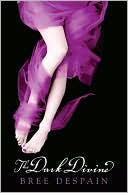 The Dark Divine, by Bree Despain, is the most obvious religious/paranormal connection I've come across.  It's not very good: predictable plot, stock characters, theology, such as it is, from the bottom of the remainder bin at Costco.  Grace Divine (cue predictable puns), daughter of a small-town pastor in Minnesota, feels an irresistible attraction for the broody and mysterious Daniel Kalbi.  They grew up together, but then–Well, let's let the jacket copy tell it: "Grace . . . always knew something terrible happened the night Daniel Kalbi disappeared and her brother Jude came home covered in his own blood."  Gee, ya think?
A few years have passed since that night; Daniel is back and Jude seems as antagonistic to him as Grace is the opposite.  I'll spoil it here: Daniel is an Urbat, or werewolf, a breed of creatures ordained by God to help fight evil.  Not one of God's better plans, because something went awry and most werewolves are now bent on destruction.  From the researches of her father, who could have used a good dose of Calvin in seminary, Grace learns that she can "save" Daniel, but only at great sacrifice to herself and possibly her brother as well.  What to do?  Her name, according to Dad, means "heavenly help" (not "atoning sacrifice"), and heavenly impulses jockey with the carnal in guiding her to the climactic scene in the church sanctuary, where Jesus' portrait gazes down at a bloody mess that won't be tied up until the third volume.
It's easy to make light of stuff like this, along with misplaced angels and "vegetarian" vampires, but we should not make light of the real need that exists in adolescent girls.  They're looking for love.  Those who enjoy the loving attention of their fathers (Twilight's Bella does not) have a great advantage, but the need is still there.  God makes us this way–we want to be loved.  But, as with all his good gifts, we find a way of perverting it.  "All for love" is not a healthy desire when romance comes before everything else.  Often, a girl surrenders her body to a fantasy.  Or, more commonly (because the sex drive is not as developed in girls), a desire to have power over a boy who acts suitably driven to distraction by her.  Christian girls know what they're supposed to do and not do, but they're not immune to the tug of the tortured hero whom "only I can save."   Only Jesus can save anybody, and until we learn to love and be loved by Him our hearts will be restless.
Some Christian parents won't let their teenage girls read Twilight.  That's their prerogative, but they need to know that the desire comes from within; paranormal romances that scale the juvenile heights of passion and self-sacrifice only speak to what's already there.  Showing the idolatry in Twilight for what it is would be no bad thing.  Parents could also talk about how Jane Eyre managed her passion for Mr. Rochester, how romantic fantasies burn to ashes in Les Miserables, and how sweet love is when it waits the proper time for consummation (Song of Songs 2:7, 3:5, 8:4, 5:8).
Talk with them.  And then pray, pray, pray.
Another suggestion: read The Perilous Gard together and discuss whether the love between Kate and Christopher is a form of idolatry.  Is Kate's self-sacrifice lawful, or a worthy reflection of Christ's love?
Please follow and like us: