Bioluminescent fungi, a strange death, and zombie-like side effects threaten Maggie and Nate's small town. Can they solve the mystery in time to save the town?
The Mutant Mushroom Takeover (A Maggie and Nate Mystery**) by Summer Rachel Short. Simon & Schuster Books for Young Readers, 2020. 256 pages.
Reading Level: Middle grades, ages 10-12
Recommended For: Middle grades, ages 10-12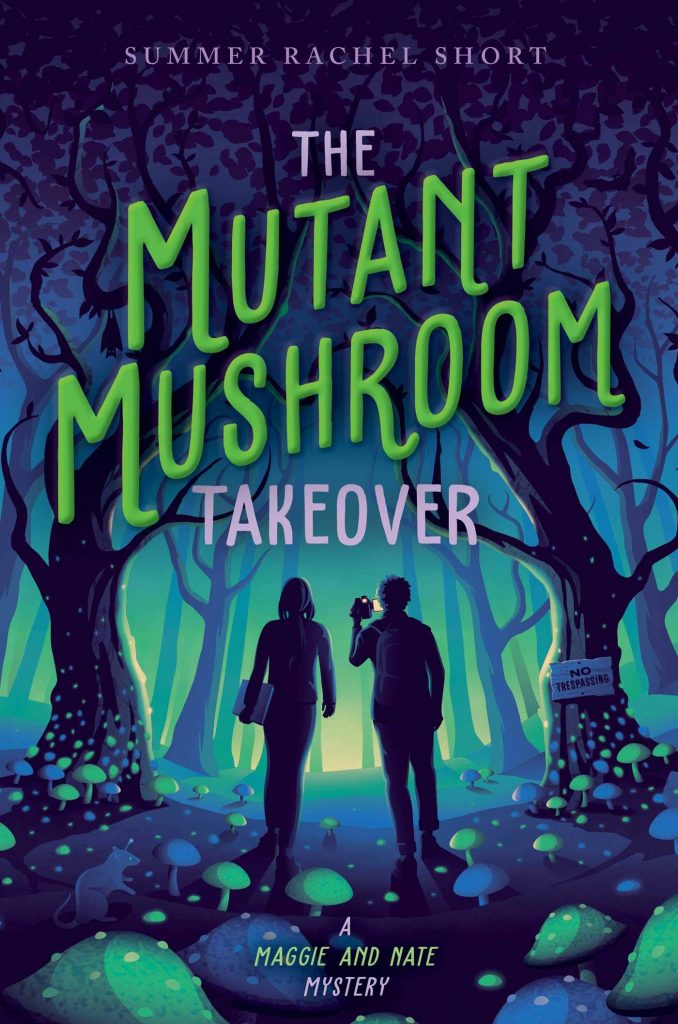 Magnolia Stone is going to win the Vitaccino Junior Naturalist Merit Award. She has to; she'll do anything to get her dad back from his far away job in Yellowstone National Park. But her definite-award-winning-potential photograph of a mutant insect leads her and Nate, rising YouTube star and detector of all things conspiracy theory, on a strange adventure. Their discovery of bioluminescent fungi lands them squarely in the midst of a big coverup by none other then… well, I won't spoil it! The real question is not who's behind the conspiracy. The real question is can Nate and Maggie stop a science project gone horribly wrong?
Zombie-like "hive mind" in animals other than bees? Bioluminescence? Mutant mushrooms that create strange growths in those that eat them? All these things are real! Short creates a montage of strange, weird actual natural occurrences and uses them to weave a mystery that's full of fun, danger, and zombies (well, not real zombies). Perfect for middle schoolers looking for an engaging read that celebrates each person's uniqueness along with the importance of family, doing your research, and standing up to evil.
Considerations:
There are lots of references to zombies! (Although, in the book the zombie-like manifestation is "naturally" caused.)
The villain is sinister and becomes a weird mashup of species. Obviously, this can't happen, and most middle schoolers won't be freaked out.
Overall Rating: 3.75 out of 5
Worldview/Moral Rating: 4 out of 5
Literary/Artistic Rating: 3.75 out of 5
**This is a series starter; we hope the author continues to write in a similar vein, but we cannot attest to the content/quality of future books in the series.
Related Reading From Redeemed Reader
We are participants in the Amazon LLC affiliate program and others; purchases you make through affiliate links like the one below may earn us a commission. Read more here.
Purchase from amazon using the link below or from Bookshop (support your local small booksellers!).
Support our writers and help keep Redeemed Reader ad-free.