Exploring the Bible, a "DIY" guide for 8-12 year-olds, introduces a practical, workable way for kids to start studying the Bible for themselves.
*Exploring the Bible: a Bible Reading Plan for Kids by David Murray. Crossway, 2017, 219 pages
Reading Level: Midd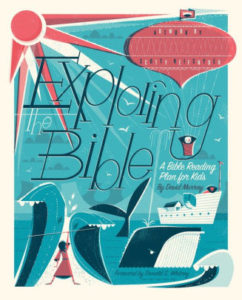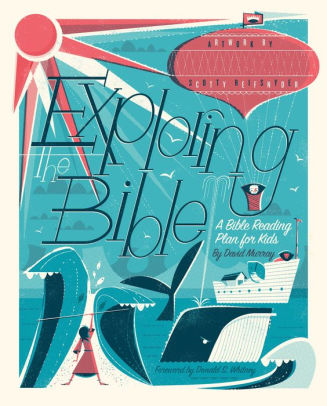 le grades, 8-10
Recommended for: ages 8-12
The author begins with a dramatic true tale of getting lost on a mountain during a group hike.  The experience was cold, scary, and miserable, but serves as a real-life metaphor for "getting lost in the Bible." When exploring new territory, it's essential to have a guide to point out the worthwhile depths and scenic heights, which the explorer can later return to on his own.  That's what this combination devotional/workbook sets out to be: a guide.
Each week is a separate "expedition," with a key verse to copy and memorize, a space to write 2-3 prayer requests, and a scripture reading for Monday through Saturday (usually no more than 10 verses).  There's additional space to write the answer to one or two questions on the text, plus personal thoughts.  Sundays are for review and talking it over with parents or pastor (also for noting that day's sermon topic, text, and main points).  Through the year the reader will visit every major theme of the Bible's master narrative.
As mentioned elsewhere, I have certain qualms about devotional books for kids.  The great value of Exploring the Bible it that it allows readers to search and respond to the scriptures for themselves, while providing structure to help them get started.  The young student can take a sense of accomplishment from writing his own responses, not just reading "devotional thoughts" from someone else.  This simple, non-threatening introduction should encourage young readers to pursue further Bible study in the future.
Cautions: None
Overall Rating: 4.75 (out of 5)
Worldview/moral value: 5
Artistic value: 4.25
More than 75 books for children and teens, all about islands, oceans, and more. Bonus: get a free hand-drawn reading tracker!
Reading Ahead for You
Reviews and Resources Weekly in Your Inbox