Christian romance fiction feels "safe," but it's not always without pitfalls . . . and it's not always Christian, either.
I remember when Jeanette Oke and "deliverance" stories were about the only options teenage girls had if they wanted to read some Christian romance. The inventory has greatly expanded and almost every secular literary genre now has its Christian counterpart, especially for girls. Does she like historical, cozy mystery, fantasy, paranormal, sci-fi, lighthearted chick-lit (all with a romantic angle)? Chances are, Zondervan, Bethany House, Tyndale, or Thomas Nelson has published a title for it. Since the explosion of faith-based novels in the 1980s, writing quality has improved, and the plotlines are more realistic and relatable.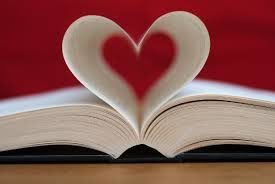 Still, there are certain problems in the overall category that are difficult to grasp, much less overcome. When you think about it, "Christian fiction" is itself something of an oxymoron, splicing absolute truth with an art form that stops being art as soon as it starts stating absolutes.  And if fiction is not allowed to preach (which it isn't), what "Christian values" can it communicate, especially in an area that the secular world gets so wrong (i.e., love)? With the best of intentions, faith-based fiction can even communicate some un-Christian values.
Before I get to that, let's think about why we reach for books in the library stacks that are labeled with a fish or a cross (or why we steer our teenagers in that direction):
It's "safe." Parents and kids who pick up a novel published by Zondervan, Nelson, et al., can be pretty sure they won't be blindsided with bad language, graphic scenes, or atheistic/immoral worldviews or behavior—or if such appear, they won't be vindicated.
It presents faith in a positive light. Young people are bombarded with negative "Christian" stereotypes such as the huckster evangelist, the back-stabbing church choir leader, the weak mom who just found Jesus, the crazy dad who leads a quasi-Christian cult, and so on. Not all so-called Christians are good guys in Christian novels (at least if the novels are halfway realistic), but there will always be at least one positive role model whose life has been transformed by the gospel.
It encourages moral behavior. Characters may stumble and fall, but sexual immorality, hypocrisy, and dishonesty are never rewarded, while the protagonist will in some way find his or her faith affirmed.
So far, so good; there's nothing wrong with opting for safe and wholesome reading matter so long as "safe" and "wholesome" do not become values in themselves. A Christian's reading life is supposed to point him or her toward Christ, not (primarily) toward a moral lifestyle, and literature not specifically labeled "Christian" can still reveal Christ to a discerning reader. Let's look a little deeper into the genre of Christian contemporary YA fiction (which almost always, if not technically "romance," includes a romantic dimension). In surveying the genre, I find three main divisions:
The Conversion Novel—used to be THE standard for Christian fiction, but not as much these days. The protagonist begins far from God, encounters a crisis, meets profound Christian influences, comes to Christ. Motorcycles, Sushi, and One Strange Book is an entertaining example.
The Issue Novel: The protagonist is a Christian already or soon becomes one, then goes on to deal with a particular teen problem requiring the use of godly principles. In First Date the issue is dating; in Becoming Me it's love and sex; in Love Will Keep Us Together it's struggling with the future and the teen's relationship with the church.
The Renewal Novel: A Christian character meets a particular challenge that shakes her faith or leads her to question if she even has faith. The protagonist of Beautiful suffers a disfiguring accident; in Running Lean he (the rare male protagonist!) must learn how to deal with his girlfriend's anorexia.
All these are valid plotlines and themes. But here—finally!—are the red flags, in the form of questions to ask yourself as you read:
What role does (or can) Jesus play? In my (admittedly limited) survey of contemporary Christian novels for young adults, I find that Jesus is seldom mentioned. "God" is the focus, as of course he should be, but remember that the word "God" is comfortably generic, while Jesus is uncomfortably specific. It's a problem in fiction generally, for the purpose of fiction is not to answer questions but to pose them. And Jesus is, as we know, the answer. Still, it seems that a lot of Christian YA writers should try a little harder to make creative use of the "name above all names."
What's the theology? Christian fiction is often criticized for shallow theology, but what do we mean by that? It might be "quick fixism," the idea that if one simply turns everything over to God, her life will smooth out. The conversion novels so popular in the 1980s and 90s were rife with this kind of plot development. It's not so obvious now, but the best way to discern a Christian novel's theology is to locate the chief character or characters who exhibit faith or act as mentors and note carefully what they say. Then notice how the protagonist puts their counsel to use, and how or if it conflicts with what the Bible says.
Does moralism trump faith in a transcendent God? Too often in Christian preaching the gospel is passed over in order to get to "how should we then live." It's the same with novels for teens and adults.  The challenges of a godly life are certainly a fit subject for fiction, but it's too easy to reduce a Christian theme to "We don't do x because it leads to y."  In reality, Christians don't do x because it harms their relationship with X (Christ).
What about the parents? Even in contemporary novels that present the Christian life more or less honestly, I've been troubled by an over-reliance on clueless parents. Some of these books focus on friendship to the detriment of family relationship; in one of the books I read, a character actually says, "Lying to your parents is one thing. Lying to…the best friends you ever had is definitely another." I understand that parents usually have to take a back seat in youth literature so the youth can take the lead in solving their problems. But that's no excuse for the preponderance of vacillating, weak moms and dads I see in a lot of teen fiction.
Is the faith portrayed (by the protagonist or other key characters) as therapeutic or transformative? God's chief goal is not solving our problems; it is transforming us to the image of his Son, which usually leads to more problems! Notice if the protagonist is merely learning a better way to live—or is her character being changed to reflect the fruit of the Spirit? In love stories this is a particular temptation: Is the characters' love for each other seen as redemptive, or as an echo of Christ's love for them?
I do see encouraging signs in Christian YA novels: an attempt, especially in realistic fiction, to grapple with difficult issues and make difficult choices. Fiction that glorifies Christ is much harder than it looks, however. We'll continue to be on the lookout.
More than 75 books for children and teens, all about islands, oceans, and more. Bonus: get a free hand-drawn reading tracker!
Reading Ahead for You
Reviews and Resources Weekly in Your Inbox