Have your kids already started school? Or perhaps that's still to come in the next couple of weeks. No matter what stage of back-to-school season you're in or whether you're a homeschool family or fans of traditional school, check out our annual Back-to-School Booklist!
Back-to-School Booklist
As usual, our Back-to-School Booklist features books for all ages, both fiction and nonfiction, on seasonal and academic subjects and themes. Titles are linked to amazon (affiliate links–thanks!) and include links to RR reviews, where applicable (more links will be added as titles are reviewed).
Don't miss the giveaway at the end!  **GIVEAWAY CLOSED**

Picture Books

Early Readers/Chapter Books  

Middle Grades 
*indicates a title that ages up well for young teens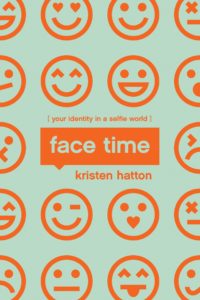 Teen/YA
*don't miss the titles starred in the "Middle Grades" section; those titles work well for younger teens as well.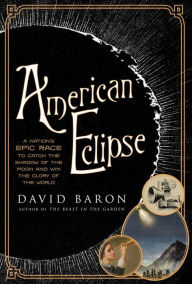 Older Teen/Adult
Don't forget to check out our Space and Sci-Fi Booklist for more fun titles to start the year off!
What about you? What books can you recommend for students heading back to school this month? Comment below for a chance to win the Weird But True student planner*!
Giveaway ends Saturday, August 26, at midnight Pacific time.  **GIVEAWAY CLOSED**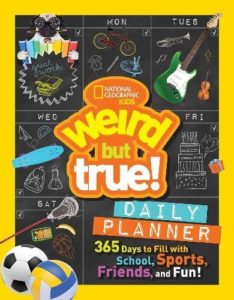 *Weird But True Daily Planner: 365 Days to Fill with School, Sports, Friends, and Fun! National Geographic Kids, 2017. Does your child love pouring over the Weird But True! fact and trivia books? This undated planner features 5 days on each 2 page spread accompanied by a weird but true fact or activity plus plenty of room to write homework assignments and special events. Students simply circle the days of the week; the planner will work for any year. Planner is vibrant, lively, and includes the usual student planner "helps" at the end (maps, etc.). Note: there is one reference to "millions of years."  [planner and National Geographic Kids United States Atlas provided free by National Geographic Kids for a fair review]
Previous Back-to-School Booklists:
Please follow and like us: