The Christmas story "pops" in this beautifully crafted pop-up book. This title is one of our Winter Book Fair 2016 Picks!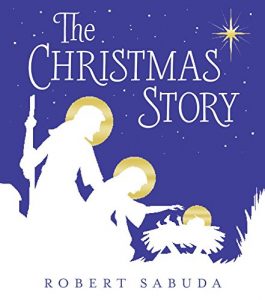 The Christmas Story by Robert Sabuda. Candlewick, 2016. 12 pages.
Reading Level: Picture book, ages 0-8
Recommended For: All ages
Scenes from the Christmas story literally burst from the pages in Sabuda's brilliant paper-engineered illustrations. White paper with gold highlights rise boldly and delicately from pastel backgrounds, bringing delight to every turn of the page.
Beginning with the angel's announcement to Mary, on to Bethlehem and the birth of Christ in the inn, bringing the shepherds and wise men to the stable, this book is like a collection of collapsible nativity scenes. (Parents may point out that the wise men did not actually arrive with their gifts until two years later.)
Aside from minor textual differences with the Biblical account, the story rightly and gloriously concludes the event with "Glory to God! Alleluia!"
Amen.
Cautions: none
Overall Rating: 4.5 (out of 5)
Worldview Rating: 4.5 (miscellaneous differences with biblical text)
Artistic Rating: 4.5
Please follow and like us: