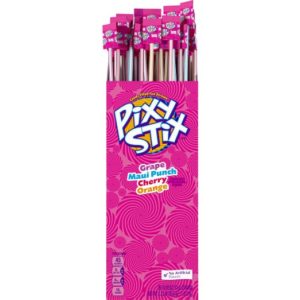 Maybe your kids, like mine, have recently read classic novels. Maybe your family, like mine, has been reading a biography of a famous scientist together. And maybe you have to say reluctantly, "It's time to stop reading and fulfill other obligations."
But maybe your children, like mine, also lug home from the library encyclopedic StarWars and LEGO works, armfuls of LEGO Ninjago easy readers, and Choose-Your-Own-Adventure books every week.
And those–the literary equivalent of Pixy Stix–would be the books we have to require the kids to stop reading.
What's a parent to do?
#1: Celebrate: They're READING!
Even if it's an ultimate "weird but true" book or a book on how to care for the horses that you don't have, celebrate that your children view BOOKS as a viable and attractive source of information.
#2: Pay Attention to their natural inclinations
A kid who is very hands on and concrete in his thinking is not likely to gush over wordy descriptive books (such as Redwall) the same way he'd enjoy a more realistic, straightforward narrative (such as Henry Huggins). Is your girl a girly girl? More of a tomboy? Caddie Woodlawn or the Vesper Holly books would be a better choice for a tomboy than Ballet Shoes. What was the last book he or she really enjoyed? Don't offer a much harder book right off the bat.
#3: Investigate Nonfiction
Just because a book isn't a traditional narrative (story) doesn't mean it's not "reading." Perhaps it's a book on simple machines with directions for making your own, an animal encyclopedia with amazing photographs, a riveting biography, or graphic nonfiction: get to know your library's Dewey shelves.
#4: Read Aloud
Listening to a terrific story is a good way to expose kids to rich language that they might not be ready to read on their own. Make good use of your car time or listen together while you eat lunch. Another strategy to employ: read only the first couple of chapters aloud, stop at a cliffhanger, and find something else to do. A good story is frequently irresistible, and your child is more apt to pick up the book to find out what happens!
#5: Strew Intentionally
"Strewing" involves strategically leaving enticing books around the house. Some kids balk at outright reading suggestions; this is more subtle. Sometimes, you might draw attention to a book casually: "Oh! I read about a cool way to fold paper airplanes in this book!" and hand over The Dangerous Book for Boys. For a kid drawn to dramatic stories and book covers, leave something like Tiger Boy lying around–perhaps beside the bed for night-time reading.
#6: Try, Try Again
Kids are ready for books at different times; even identical twins read at their own pace. If it's a book you think everyone *must* read, simply put it back on the shelf, wait for a different opportunity, and try again. My family has had to do with this with books as diverse as the Narnia Chronicles, the Little House books, and even the aforementioned Dangerous Book for Boys.
#7: Turn About is Fair Play
Sometimes, it's worth making a deal: your child reads a book you suggest and in return, you read a book he or she suggests. The better stories will linger in your child's imagination, this will give you both a common ground for discussion, and you're building a relationship with your child by taking an interest in what he or she enjoys. I'm willing to peruse a LEGO character encyclopedia in return for my child reading (and loving!) The Jungle Book.
Balance the Diet and Offer the Best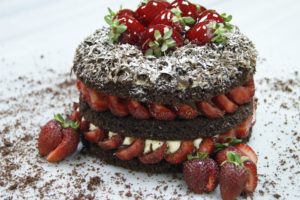 We all eat some candy and dessert after the vegetables we have learned to appreciate. It's the same way with reading–we need some humor and lighter fare in the mix of the meat and vegetables we have to chew on. Consider offering your child the literary equivalent of a rich piece of homemade chocolate cake instead of the Pixy Stix they are naturally inclined to choose. Read good funny stories together to delight their senses, not just the serious ones that stretch their minds. And perhaps you'll help dispel future brain cavities….
What are your favorite strategies to entice your young readers away from their literary Pixy Stix? What were your own favorite literary Pixy Stix when you were a kid?
Pixy Stix image from amazon
More than 75 books for children and teens, all about islands, oceans, and more. Bonus: get a free hand-drawn reading tracker!
Reading Ahead for You
Reviews and Resources Weekly in Your Inbox