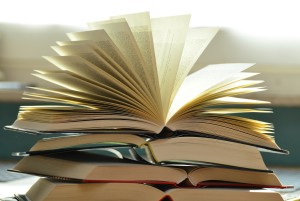 I am a book list professional.
I read, save, research, create, and share book lists. I own books of book lists.
And I'm concerned with what I'm seeing amongst my fellow conservative Christians: a heavy leaning on old books for so many school-related booklists.
The fact is, if we submerge ourselves in old books, we run some serious risks.
#1: We risk committing the chronological fallacy.
The chronological fallacy says that it is not logical to prefer one item over another just because it is older/newer. There must be other reasons than simply the item's age for us to choose it.
#2: We risk imbibing unbiblical philosophy and cultural attitudes.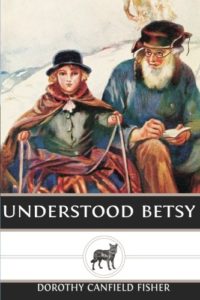 Of course, this is a risk with anything other than the Bible itself. But to spend excessive amounts of time with the late Victorians, for instance, means we are soaking in naturalist, Romantic, and Rousseau-ian philosophy. The child as the blank slate until the enriching, natural environment kicks in and makes it all better? (The Secret Garden, Understood Betsy, Rebecca of Sunnybrook Farm, here's looking at you!) We also tend to read older books a bit less critically than newer ones; our guard is down.
In God's marvelous, creative Providence, his Church is composed of people from all time periods, from all cultures, of all ages, races, colors, shapes, sizes. When we read almost exclusively about (or books by) a homogeneous group, we risk unconsciously adopting biased cultural attitudes. Even good older books often show racial prejudice that is unbiblical.
#3: We risk alienating many of our fellow Christians.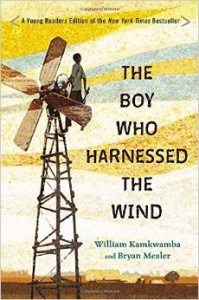 When we promote books by and about one cultural group from one time period to the near exclusion of others, we are limiting our view of God's image bearers: what about the Christians in our churches who look different from us? What about our neighbors who are really into sports? What about our own children who might be passionate about space and rockets? A book list composed almost exclusively of books from the 1850s-1950s will exclude a lot of people, both in terms of their actual representation and in terms of their interests and abilities.
#4: We risk missing out on the many ways in which God has gifted fellow humans.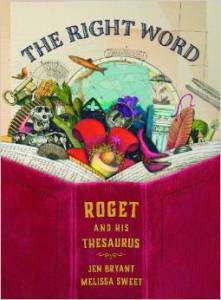 Old books–while often wonderful literary specimens–are bound by book-making technologies of their day. More words is not necessarily a virtue; it might perhaps indicate a lack of revising technology (who wants to re-write by hand all of Moby Dick?). Similarly, modern picture books are not inferior because they are brightly colored. The technology to print books with multiple colors and shades has developed over the past century. Robert McCloskey did marvelous picture books in his day; Jerry Pinkney, Raul Colón, and Melissa Sweet are all doing amazing picture books now.
#5: We risk fostering discontentment with the time and place in which the Lord has placed us.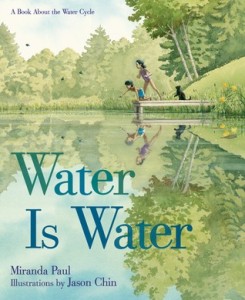 We can find ourselves growing discontent with our modern lifestyles, clamoring for "a simpler time," thinking our problems would be easier to bear if only life were not so modern and noisy. And yet, Ecclesiastes reminds us that there is nothing new under the sun. Our children are born into this particular time and place in God's providence.
#6: We risk losing our children.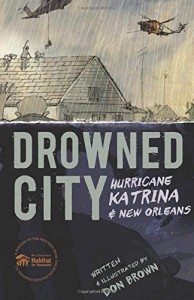 How will they know how to be discerning in their own time and place if we do not model that? How will we inculcate a love of reading if they are wildly interested in machines or the new planet just discovered or computers, and we keep throwing books their way that discuss the horse-and-carriage, Jonas Salk, or a lovely garden? Where will they see inspiration to be creative digitally if they only see picture books from 50 years ago? And what about the many significant national and global events of the past 50 years?
We Need Balance
Don't throw out the old books; do balance your reading diet.
Little House on the Prairie + The Boy Who Became Buffalo Bill, a fantastic 2015 release also set in 19th century Kansas.
read about medical pioneers like Jonas Salk + read Breakthrough about the team (one white woman, one white man, one African American man) who pioneered heart surgery in "blue babies"
The Velveteen Rabbit + The Miraculous Journey of Edward Tulane, a story about another rabbit who learns to love and be loved
Winnie-the-Pooh stories + Finding Winnie, the 2016 Caldecott, about the real Winnie-the-Pooh.
Want to inspire stick-to-it-ness in your kids? Read about Emmanuel's Dream (a picture book) or The Boy Who Harnessed the Wind (Young Readers Edition; middle grades).
What are some of your favorite RECENT living books (published within the past 15 years)?
For the record, I do not mean to imply that the "old" books I specifically mention don't have value, but even old good books need balance!
updated 3/2/16 to correct a typo and add a link.
Support our writers and help keep Redeemed Reader ad-free.