Our family began homeschooling in January 1985. Our children were in the middle of third and first grade, so it was a matter of grave conviction: something we had to do as soon as possible. We were living in Vancouver, Washington, and even though those were the early days of "the movement," the homeschooling community there was large for the time. I credit this to the presence of two well-known leaders nearby. Just up the Columbia River was Washougal, home of Dr. Raymond and Dorothy Moore, early homeschool advocates who often appeared on "Focus on the Family." Across the river, in Gresham, Oregon, was author and speaker Gregg Harris. At that time their oldest son Joshua was 10. His nearest siblings, rowdy twin boys named Alex and Brett, were six or seven years younger, so Josh was in some ways an only child, and perhaps something of a homeschooling Guinea pig.
About five years later, we had moved to Johnson County, Kansas, and homeschooling had mushroomed. There were enough of us to host a seminar by Gregg Harris in the fall, where he talked about how he and his wife were training the children to be godly. But not weird; Josh was a teen by then, and sounded like a normal, healthy kid who had professed his faith in Christ and seemed to be living up to it.
But Joshua was also unusually entrepreneurial. At the age of 16 or thereabouts, he had started a magazine for homeschooled kids called New Attitude. He was speaking at teen seminars and home education conferences all over the country. My son met him at one of these, leading to the publication of one of his cartoons in New Attitude.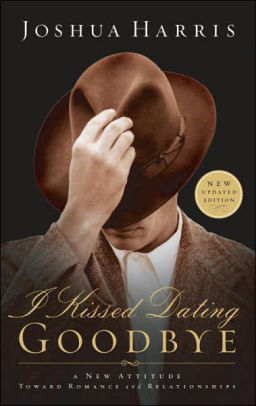 About three years later, Josh was writing a book. It built on the courtship model for choosing a mate, a subject that was growing more urgent for home educators as their children approached adulthood. I Kissed Dating Goodbye: a New Attitude toward Relationships and Romance (Multnomah, 1997) captured the mood of the age and encapsulated the anxious thoughts many Christian parents were having. Their kids agreed. Teens read the book eagerly and decided that this—this—was the road best taken for finding a godly mate and building a successful marriage. The book rocketed to best-sellerdom and pushed the name of Joshua Harris beyond homeschooling circles.
Ten years later, he had become one of the "Young, Restless, and Reformed" crowd, preaching classic Calvinism. Literally preaching, for after a six-year internship under C. J. Mahaney he became senior pastor—at age thirty—of Covenant Life Church in Gaithersburg, MD, founding congregation of Sovereign Grace Ministries. By then he was happily married to Shannon (after a courtship process detailed in his follow-up book Boy Meets Girl), and the father of three children.
But in 2015 his exemplary life hit a snag with a sexual-abuse and cover-up scandal at Covenant Life. To my knowledge, Pastor Harris had nothing to do with the scandal but felt his credibility was shattered and announced he was moving to Vancouver B. C. to attend the Regent College Graduate School of Theology.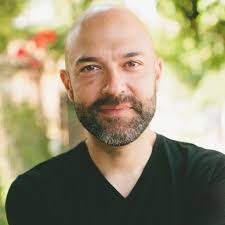 In 2018, he renounced his views about courtship vs. dating and produced a documentary called "I Survived I Kissed Dating Goodbye." By then there had been some significant blowback from young people who had followed the model and were already divorced. Harris' walkback made news, but on July 17, two weeks ago, Christians were stunned at the announcement that Josh and his wife Shannon were separating. Last weekend, another announcement via Instagram: "By all the measures that I have for defining a Christian, I am not a Christian." He also apologized for his views on women in the church, homosexuality, same-sex marriage and other LGBT+ issues. (See the Instagram post.)
To quote Ron Burgundy: Whoa. That escalated quickly.
But of course, it probably didn't. This must have been a long time building, as his interview with Sojourners earlier this year indicates. The "defection" of a respected Christian leader always hits hard, but especially in this case. We sort of watched him grow up, and by all appearances, Josh Harris was not a pushy, arrogant, self-aggrandizing preacher of the sort that has beset the church throughout history. He was a proponent of "Humble Orthodoxy," or speaking the truth in love, always conscious of one's own sins and blind spots. He was calm, reasonable, and kind—and now, apparently, honest. He doesn't claim to have advanced to a more tolerant level of Christianity; he's renounced it altogether.
I would like to know what he means by "all the measures I have for defining a Christian." Maybe we will have a better idea of that before long. I think he was made (and also made himself) a role model too soon: seminar speaker at 17, best-selling author at 21, senior pastor at 30. Out of the test tube into the spotlight. Youth isn't a fault, but it's a process that takes time, and Harris didn't have time.
It was the "community," though, that made him an exemplar, or even an idol, of the homeschooling ideal. In those early days, and maybe even today, there was great faith in Christian home education to save America. I even heard speakers suggest that, or say it outright. This is nothing but idolatry, though it may come from good motives. Of my tight circle of eight homeschooling moms, all of us have children who seriously stumbled or left the faith altogether. I don't regret homeschooling at all, but no program or process will solve the problem of rooted sin.
Bottom line: Don't trust anyone more than Jesus. No program, no method, no model will ensure godly offspring. Though we have every reason to hope for the salvation of our children, faith is not inherited, and each individual must own the truth of the Gospel for himself. Our hearts are so crooked even we don't understand them. But God does, and he knows how to navigate those twisted paths. We also know he hears our prayers, and is able to call back our wayward children even after we're no longer around to pray for them.
In the meantime, we must be careful of our expectations, and periodically sweep out the idols we've allowed to take root. No one can save but Christ. May Josh Harris, and the young people he may have helped lead astray, and the LGBT friends he is apologizing to now, all come to know that great salvation.
More than 75 books for children and teens, all about islands, oceans, and more. Bonus: get a free hand-drawn reading tracker!
Reading Ahead for You
Reviews and Resources Weekly in Your Inbox