Pop quiz:
What's the funniest word in the English language?

What competition is the fiercest?

Do machines that are massive and gloriously noisy EVER have to quiet down for the night?
Answers: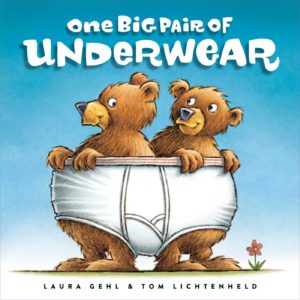 1. One Big Pair of Underwear by Laura Gehl
Every boy who is four years old (or nine, six, two, or forty-eight, for that matter) knows that the answer to the first question is UNDERWEAR! Although the story is really about solving the problem of having almost-but-not-quite-enough to go around and the simple theme of sharing, the idea of oversized underwear will captivate the audience. (They might also remember the lesson.)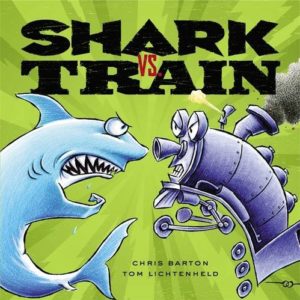 2. Shark vs. Train by Chris Barton
Ask a room full of kindergarten boys to name their favorite thing in the whole world, and you will probably hear plenty of sharks and trains among the answers. But which of the two is really the BEST? Well, that depends…. Are they selling lemonade, making slam dunks, eating pies, or fencing?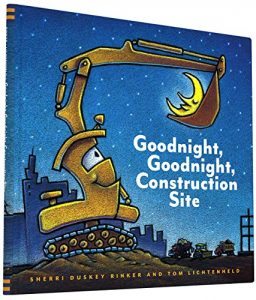 3. Goodnight, Goodnight, Construction Site by Sherri Duskey Rinker (review here) (author interview here)
Of course a crane truck has to sleep with his teddy bear and a night light, a cement mixer has to be clean before bedtime, and a bulldozer has a big dirt pillow to snuggle with. Busy builders might likewise be persuaded that they ought to settle down, clean up and tuck in for the night with this delightful rhyming bedtime story.
Extra credit:
What brilliant, talented artist obviously enjoyed himself immensely while illustrating all three of the above three titles?
Answer:
Tom Lichtenheld!
Got boys? Want more picture books? Check these out!
cover images from amazon
More than 75 books for children and teens, all about islands, oceans, and more. Bonus: get a free hand-drawn reading tracker!
Reading Ahead for You
Reviews and Resources Weekly in Your Inbox