THE PROPHETS:  Jonah, Amos, Hosea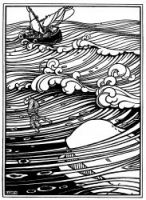 Anybody for minor prophets?  When naming the books of the Old Testament, that's the category where we often stall out, and except for the perennial Sunday school favorite, Jonah and the Big Fish, we may be pretty vague on what distinguishes one "minor" from another.  Yet these prophets are "minor" only in the matter of length–their message was major-league.  This week we learn about Jonah the reluctant base-runner, Amos the heavy hitter, and Hosea, who throws a passionate curve ball.  Our artist, Carl Dean White, is still in transition but we hope to have him back on board soon.  Until then, Emily will do her best to fill in.
Study Guides:
Make-Your-Own-Story-Bible Resources:
If you're just joining us, remember any time is a good time for beginning a through-the-Bible survey.  Here's a link to the Introduction as well as the first thirteen reading challenge posts, covering Creation through the tabernacle.  For last week's study, here's Challenge 27.  Or just see the category link with all the previous Bible Challenges.
And here is our Bible verse set to music:
"'Surely the eyes of the Sovereign LORD are on the sinful kingdom. I will destroy it from the face of the earth. Yet I will not totally destroy the
descendants of Jacob,' declares the LORD." Amos 9:8 & "Seek the Lord and live." Amos 5:6a
[powerpress]
Please follow and like us: