Ready for a great year of reading?
Are your KIDS ready for a great year of reading? What about your TEENS?
At Redeemed Reader, we know Christian parents and educators struggle to find quality new books. And we know that your kids and teens are often reading faster than you can keep up–or reading only one kind of book.
Do any of these scenarios sound familiar?
Your 13 year old only wants to read fantasy. If you see another book cover with a dragon on it, you're going to rip up her library card.
You see all the reading challenge posts popping up, but your kids are all pre-readers. Picture books are your life right now… so a reading challenge will have to wait.
Your second grade class is doing so well with their new reading skills! But how to encourage them to build that critical reading fluency across a wide variety of books?
You want to challenge your middle school students to read broadly, but how to go about that?
Your teenager is into sports. Why read?
Your family loves audiobooks, but you'd like to try to diversify your read alouds a bit. Historical fiction is great, but what about listening to a nonfiction title?
If any of those resonate with you, you need the Redeemed Reader annual reading challenge!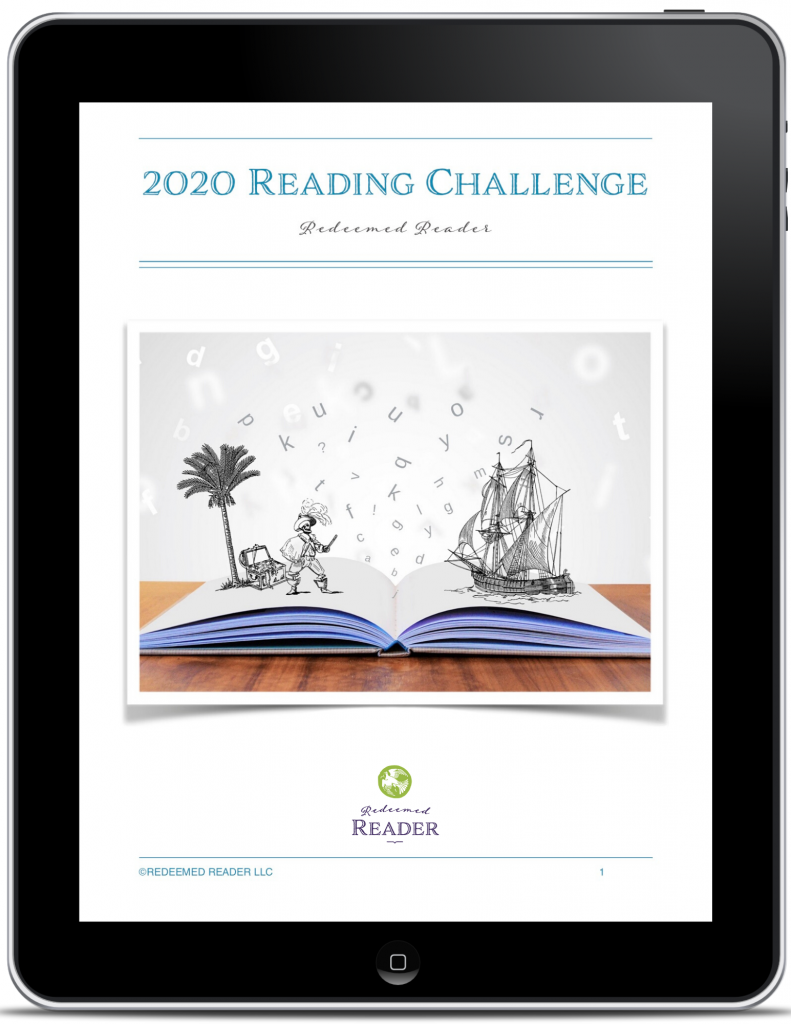 The 2020 Reading Challenge
Our 2020 Reading Challenge is better than ever: easier to use, more flexible categories, more free choice options. And, you'll see some new categories related to an election year AND an Olympics year.
ALL BOOKS COUNT: graphic novels, picture books, easy readers, read alouds, audiobooks, short books, long books, old books, new books, …. Our one rule is "no double dipping!"
We're reading ahead for you, so that you can confidently choose books for your children and teens. We've included links back to our site in the reading challenge although you're certainly not limited to our suggestions.
We have four levels:
Bakers Dozen Level (13 books/year)
Quarterback Level (25 books/year)
Weekly Reader Level (50 books/year)
Grand Slam Level (100 books/year)
The Reading Challenge pdf includes trackers for each level, links to recommended books on Redeemed Reader, and a bonus Read Aloud challenge for families or classrooms.
Want to see some examples of our Bakers Dozen challenge for various ages and stages? Check out the Reading Challenge Highlights in our Instagram feed!
Sign Me Up for the Reading Challenge!
Subscribe below to get your FREE 2020 reading challenge. But hurry–it's only free for a limited time.
The challenge is no longer available free. You may find it in our shop!
Reading Ahead for You
Reviews and Resources Weekly in Your Inbox