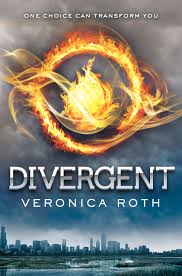 A few weeks ago, Veronica Roth's book Divergent hit the big screen.  In God's providence, that morning I also happened to be in the same town as Hayley, our intrepid intern-turned-exec-assistant, who is now a student at Boyce College.  So, we slid up to the table in a local coffee house, got a couple of cups of Nicaraguan/Sumatra blend, and went to work doing what we book lovers do–discussing the books and movie, which I screened last week.
We had hoped to present this as an audio file, but the background was too overwhelming.  So, a friend of Hayley's, Amos Peck, was kind enough to transcribe the audio for us.  And we've included it here as a .pdf download.  Hope you enjoy!
The .pdf Download: RR Divergent Discussion
And fyi, we purchased some new recording equipment, so hopefully before long, you'll be able to pull up a chair at our coffee shop table, and listen in on these discussions!
Reading Ahead for You
Reviews and Resources Weekly in Your Inbox