Around the World in 7 Books
Join the Read-Along Adventure and Travel the World With Us!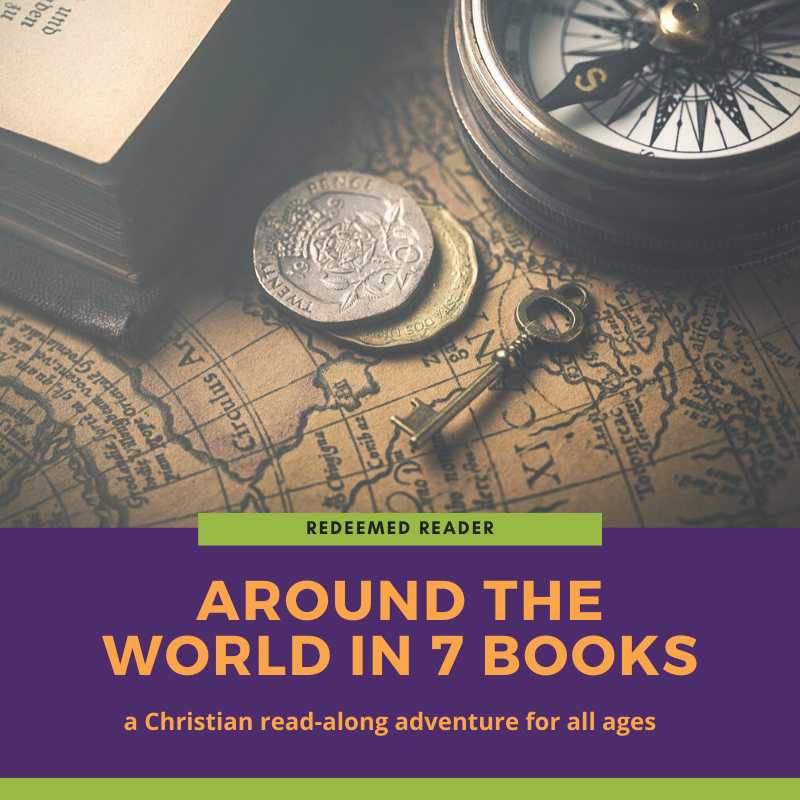 Are you facing a sudden extended stay at home with your children?
With schools closing, libraries closing, and public gatherings restricted during the covid-19 pandemic, we know many Christian parents and educators are scrambling to find resources for their children and their families.
We'd like to invite you to travel the world with us through the pages of books!
Whether it takes you 7 weeks or 7 months, this is one arm-chair journey you won't want to miss. We're headed to space, to multiple continents, and to the pages of books, old and new.
Our most popular summer read along ever, Around the World in 7 Books includes:
7 "anchor" texts that are family friendly*

Circumnavigate the globe with Around the World by Matt Phelan
Visit the good ol' U. S. of A. with The Middle of Somewhere by our own Janie Cheaney
Travel with animals with Mr. Popper's Penguins by Richard Atwater
Explore missions with Nate Saint by Nancy Drummond
Read classic stories from Western culture with The Light Princess by George MacDonald
Go to the moon with Cosmic by Frank Cottrell Boyce
Head off on an epic quest with Where the Mountain Meets the Moon by Grace Lin

~100 extra enrichment titles to expand your reading fun: picture books, nonfiction, fiction
discussion questions for each week to get you thinking about God, his world, and his people
*actual books are not included, but are easily sourced online. If you can't find one of the anchor texts, use one of the enrichment titles!