Leaving Lymon is the heartfelt story of a child who feels abandoned by irresponsible parents.
Leaving Lymon by Lesa Cline-Ransome. Holiday House, 2020, 193 pages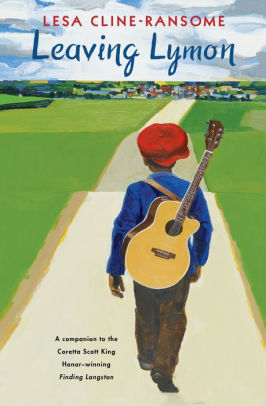 Reading Level: Middle Grades, ages 10-12
Recommended for: ages 12-15
Growing up in pre-WWII Vicksburg isn't too bad as long as you stay away from the white folks. Lymon's daddy got mixed up in some bad business, though, leading to a stint at Parchman Prison Farm. Lymon hopes Daddy will take to fathering once he got out, but Daddy is a musician. Playing in clubs and gigs seems to be more important to him, though he always claimed he'd come back for Lymon once he got sorted out. That doesn't happen soon enough: after Lymon's beloved Grandpops dies, and his contentious grandma becomes incapacitated with diabetes, there is no other option but big, confusing, noisy and stinking Chicago, where his flighty mother has finally settled down—with a husband who has no use for an extra kid.
The heartbreak and trauma of a child who feels abandoned is painfully evident. Readers of Finding Langston (see link below) may recognize Lymon as the bully who makes that protagonist's life miserable. There, the balm for pain and rescue from hopelessness is poetry. Here, it's music, a gift Lymon inherited from his father and grandfather. Though he hasn't made up his mind about church by the end, Lymon has a faithful, prayerful aunt who cares deeply for him. It's a poignant reminder of the value of extended family, especially when, as Daddy says, "Sometimes even grown folks got growing up to do."
Overall Rating: 4 (out of 5)
Worldview/moral value 3.75
Artistic/literary value: 4.5
We are participants in the Amazon LLC affiliate program; purchases you make through affiliate links like the one below may earn us a commission. Read more here.
Finding Lanston takes place in the same time frame and place, with some of the same characters.
Revolution, which takes place a decade later, focuses on aspects of the Civil Rights Movement.
Bullying is an issue for the protagonists of Always, Abigail and River Rats, who find themselves unwilling accomplices to it.
Support our writers and help keep Redeemed Reader ad-free.