Ever wondered what it's like to listen in on our conversations? Here's a chance! Hayley, Janie, and Betsy talk about some of their favorite books from the past year.
Books That Made Us Cry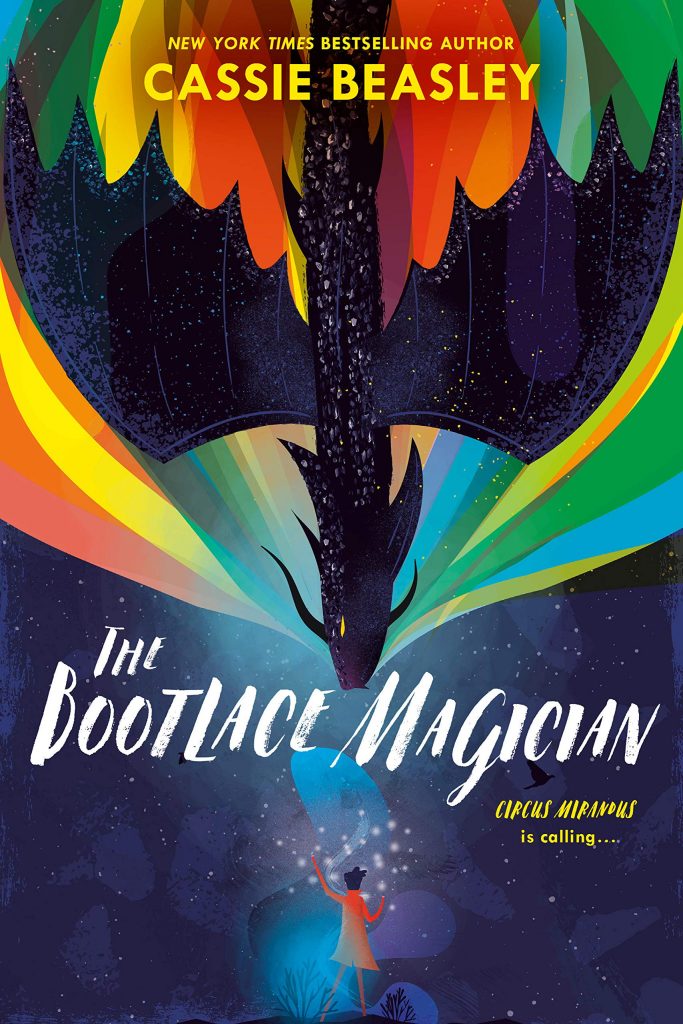 Hayley: I think the older I get, the more books make me cry.  This past year a couple books stand out: Pay Attention Carter Jones had me choked up several times, yet laughing aloud at others.  The Bootlace Magician by Cassie Beasley was another that had me emotional.  I loved it so much, as it handled loss and grieving and love —that I had to go back and re-read Circus Mirandus. And yes, that made me cry, too.  There's one line in particular that I adore in Circus Mirandus.  I need to look it up to make sure I get it right.* Finally, in the picture book category, Kwame Alexander's newest picture book, The Undefeated almost had me tearing up as I re-read it.  It's a beautiful celebration of life and yet such a sad reminder of suffering and sin.   *[She found the quote, and made a graphic, too. See the bottom of the post.]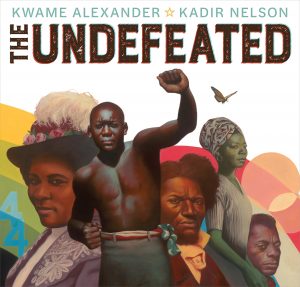 Betsy: I didn't tear up so much as simply register horror and shock all over again when reading about some of the 20th century events in preparation for my kids' history studies this year. A well-written story—fiction or nonfiction—can really bring home the terror and drama in a situation, leaving the reader thinking about it for weeks afterwards. I got teary-eyed in Roll of Thunder and, every. single. time. I get a little teary-eyed when Imogene enters looking like a refugee in The Best Christmas Pageant Ever.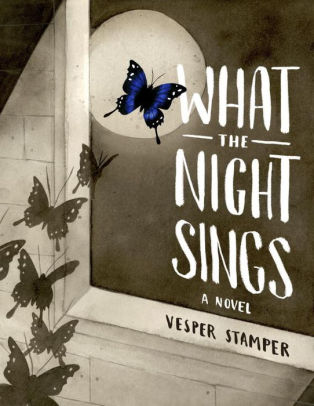 Janie: Julie Berry's Long Ago, on a Silent Night is a Christmas picture book with a twist—rather than simply retelling the Christmas story, it links the wonder of all births with the supreme wonder of the Incarnation. The pictures almost slide into sentimentality, but two favorite pictures are lingering in my memory right now: the one of the baby Jesus wearing the world's crown, and the page-turn where Simeon and Anna become Grandma and Grandpa. As a grandma, well—that really got to me.I gave a starred review to that one, and also to What the Night Sings, a "post-Holocaust" novel. I've read several Holocaust novels, all moving and disturbing, but this one is different. While it does narrate events before and during, and spares no punches, the focus is on recovery. We don't think about that part much. I didn't know Bergen-Belsen, and probably many of the other camps, became a rehabilitation center once the Allies liberated it. That's where many of the survivors stayed until they felt well enough to venture out into the world again. It's about healing, and the transcendent power of God (several Bible quotes).
Books That Surprised Us
Hayley: I'm on an Agatha Christie kick —so my surprises are coming quite regularly in the mystery genre when I'm not able to guess who done it.
D. E. Stevenson is an author who surprised me. I had heard vaguely of her —and I was delightedly surprised by her lovely writing!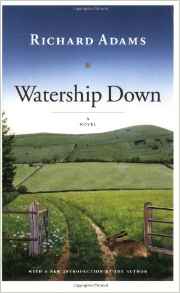 Betsy: I thoroughly enjoyed the Rangers Apprentice series and Watership Down, both. They were recommendations to me by my children, and we had great conversations about them. I'd never read Watership Down, and I couldn't put it down—I ended losing lots of sleep! Frankly, since I knew the Rangers Apprentice series was wildly popular, I didn't expect to enjoy it as much as I did (#booksnob). But it's loads of fun and not without some good depth. Since I read the Rangers Apprentice books (suggested by my daughter), my boys have since started reading them. It's a lot of fun when we all read the same books, but at different times—the conversations just keep rolling!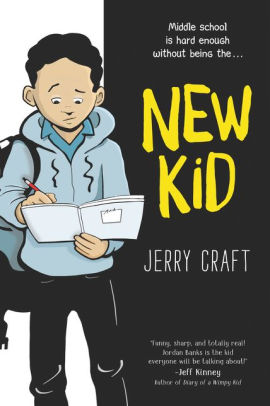 Janie: I think the book that surprised me the most was New Kid, a graphic novel. It was getting so many rave reviews I thought for sure there was going to be strong intersectional angle to it (i.e., characters who are "diverse" in every possible way, including sexuality and gender identity). But it's about a middle-class black kid from Washington Heights who gets a scholarship to a fancy prep school and wonders how he'll fit in. It's true that a lot of the kids (and particularly teachers) have preconceptions about him because of his race, but he has his own prejudices to overcome. Sounds serious, but it's a lot of fun. I was also surprised by A Drop of Hope, which is premised on a "wishing well." I've come to dislike a lot of Middle-grade novels that depend on some kind of unexplained "magic" to make their plots work, but this one depends more on human action than magic (which may not actually be magic after all), and it's fascinating to see how the characters' lives blend and twist together.
Books We Reread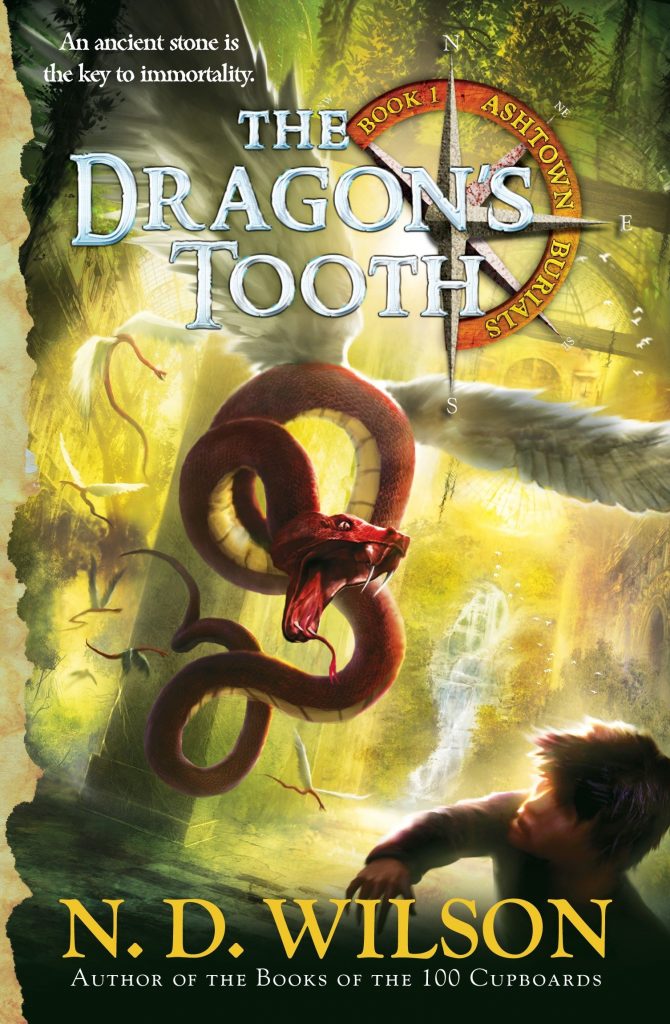 Hayley: Well, I already mentioned Circus Mirandus!  I re-read Ordinary Princess as a read-aloud in France.  I think I loved it more on the second telling.  My listener loved it, and the moment we finished requested we read the whole story again —so technically it has now been thrice read! Also reading aloud, I revisited Dragon's Tooth by N. D. Wilson.  I love his storytelling and ability to draw in an audience with interesting narrative and flashes of nail-biting adventure. 
Betsy: I re-read several books in preparation for my children reading them for school this year (The Boys in the Boat, The Hiding Place, Bomb, and other 20th century related titles). Re-reading them confirmed that they were a good fit because I enjoyed them every bit as much as I did the first time through! I also listened to some books with my children that were re-reads for me: Animal Farm, Roll of Thunder, Hear My Cry, and Titanic: Voices from the Disaster. All were great to experience again. Finally, we listen to The Best Christmas Pageant Ever every year. It never disappoints.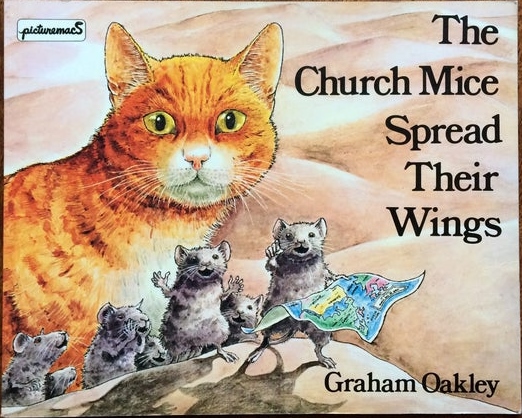 Janie: I don't remember rereading anything except several books in the Church Mice series, which is always a great one to revisit. I read all of them to my own kids, and now they are reading them to theirs!
Books That We Immediately Wanted to Talk About With Someone Else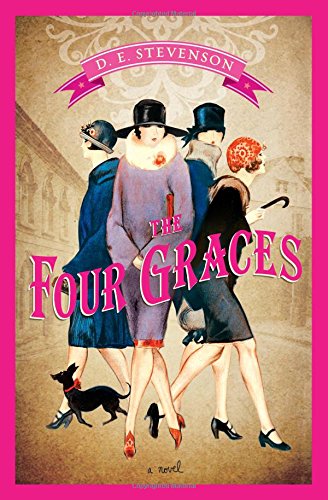 Hayley: The moment I read D. E. Stevenson, I wanted someone to share the humor!  (Watch for a review soon; it's like Little Women loosely retold in homefront England.) My mom obligingly read The Four Graces and we had fun laughing over our favorite parts.  My theological reading —Confronting Christianity had me wanting to start a discussion with someone.  Also, The Church in Hard Places, Church Planting is for Wimps, and Rachel Denhollander's excellent and sobering memoir What is a Girl Worth.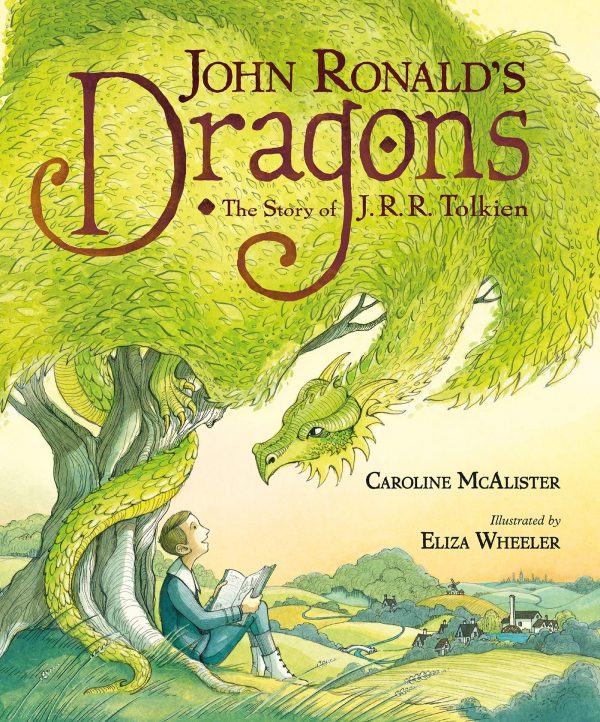 Last but one of my absolute favorite discoveries of the year. I loved discovering John Ronald's Dragons and immediately wanted to share and talk about it with all and sundry. I've read it aloud multiple times —even to a book-loving friend my age!
Betsy: I immediately emailed Janie to see if she'd read Nikki Grimes's memoir Ordinary Hazards as soon as I finished it. This is a tough read, and we plan to review it. It covers some abuse, is written in verse, and is extremely moving. Grace shines through, but I don't recommend it without caution (you'll have to stay tuned for our review!). But it was a profoundly moving experience for me. I also read Schaeffer's How Shall We Then Live with a friend this year. It was a great book to discuss. On a completely different note, I finally read the Spiderwick books by Holly Black and Tony DiTerlizzi! I actually listened to the first 3 on a solo trip I made and promptly told my children about them when I got home. I believe my words were something like, "You guys! You will LOVE these books and we have to listen to them!" (They're listening to them now as I type, and they totally agree with me.)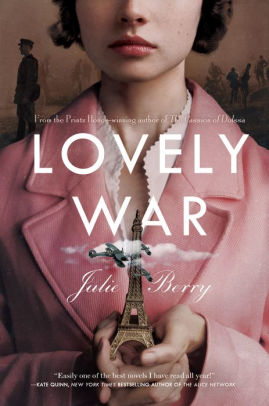 Janie: Julie Berry's Lovely War. It's a historical romance fantasy with depth and heart, and some very mature thoughts about the nature of romantic love. I also wanted to share Broken Pieces and the God Who Mends Them, by Simonetta Carr. We know her as an outstanding biographer (see our reviews of John Newton and Michelangelo for Kids, just for starters), but in Broken Pieces she writes about her own struggle with a beloved son who developed schizophrenia. It's a harrowing story, but ultimately a hopeful one, with real, scriptural help for those who might be going through the same trial.
Did you have books that stood out in your past year of reading? Maybe some from the first two months of 2020? Or did we mention any of your favorites?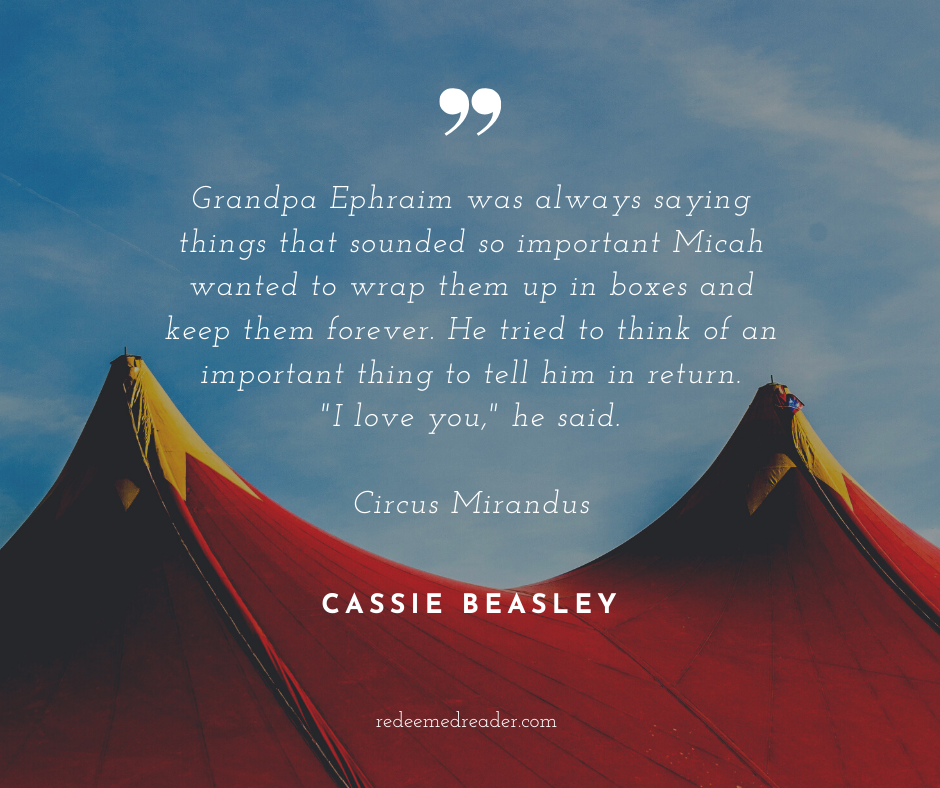 Support our writers and help keep Redeemed Reader ad-free.