The new movie version of The Call of the Wild opens today. Here's a roundup of books we've reviewed about the Alaska Gold Rush and the "last frontier."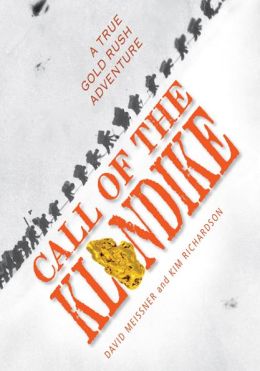 Call of the Klondike: a True Gold Rush Adventure follows the story of Stanley Pierce and Marshall Bond, two young hardy bucks who hoped to cash in on the 49er-style gold fever. They didn't, but they lived to tell the tale. Along the way they became acquainted with Jack London, who used their chief sled dog as the model for Buck, in The Call of the Wild.
Jasper and the Riddle of Riley's Mine is the fictional tale of two enterprising young brothers who flee their dysfunctional family situation to try their luck in the gold fields. Enterprise and energy help them along, but the boys have a lot to learn and encounter more than one life-threatening situation. But it's a good-hearted adventure narrated by Jasper himself in a winning voice.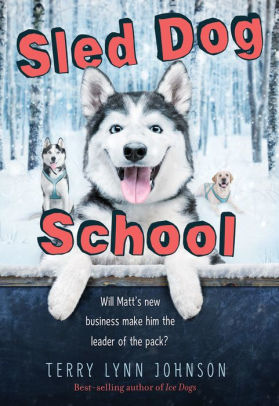 Dog lovers with eat up Terry Lynn Johnson's true-to-life contemporary adventures about the legendary sled dogs. Ice Dogs pits an ambitious young "musher" and her greenhorn apprentice against the elements in a classic survival saga. In Sled Dog School (starred review), an academically-challenged boy puts his sledding-smarts to the test by starting a business teaching what he knows best. But he almost meats his match in an over-enthusiastic puppy.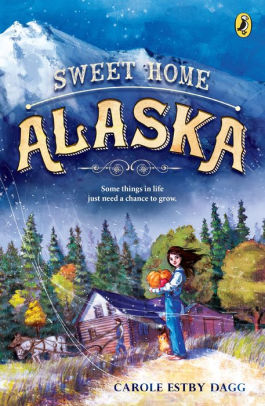 Sweet Home Alaska takes us to the Great Depression, where a family in straightened circumstances takes up on President Roosevelt's offer to move to Alaska in exchange for land and low-interest loans to earn a living on it. The experiment doesn't work out as hoped, but the protagonist's industry and hope are to be admired. A good family read.
I'm ashamed to admit I've never read Call of the Wild myself–even though I've intended! This would be a good time. Jack London was an American original, a rough-edged, untaught writer who lived what he wrote. Here's an interesting–and long–article about him from American Heritage, August 1977: "Jack London: the Man Who Invented Himself"
More than 75 books for children and teens, all about islands, oceans, and more. Bonus: get a free hand-drawn reading tracker!
Reading Ahead for You
Reviews and Resources Weekly in Your Inbox