We review primarily new books here on Redeemed Reader, not because we don't love the old books, but because resources for the new books are sometimes hard to find. We're reading ahead for you, as it were. But we know that many of you–like us–love the old books, too! Here are some of our very favorites, in some lovely giftable editions. Enjoy!
Fine print: We are participants in the Amazon LLC affiliate program; purchases you make through affiliate links like the ones below may earn us a commission. Read more.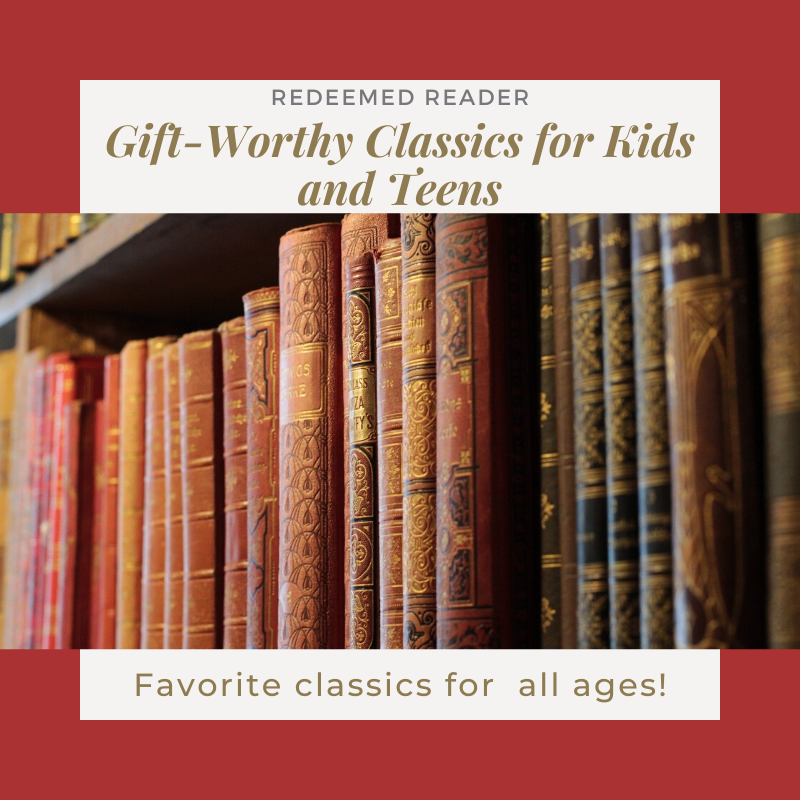 Favorite Classics for Book Lovers
Young Adult/Adult

Middle Grade (these also make great read alouds)

Picture Books

Related Reading from Redeemed Reader
Don't miss our Audiobooks list which includes many of these titles narrated by our favorite narrators!
You can see all our recommended gifts for book lovers (including books, of course, but also stocking stuffers, games, and more) in one place: Gifts for Book Lovers
Any other ideas? What classics have we missed? What are YOUR favorites?
More than 75 books for children and teens, all about islands, oceans, and more. Bonus: get a free hand-drawn reading tracker!
Reading Ahead for You
Reviews and Resources Weekly in Your Inbox