The best games for book lovers? WORD GAMES. Naturally.
Most readers enjoy good old-fashioned analog fun (as opposed to app- or screen-based games). When those games involve words, stories, and mystery? Even better.
Don't get these games to "teach reading" or "work on letter skills." No, no, friends. Get these games to play with your young (and old) readers because they're great family fun. Bonus: readers are naturally good at word games, so these will play to your family's strengths!
Also many word games are fairly inexpensive (at least when compared with big strategy-type board games). Win win!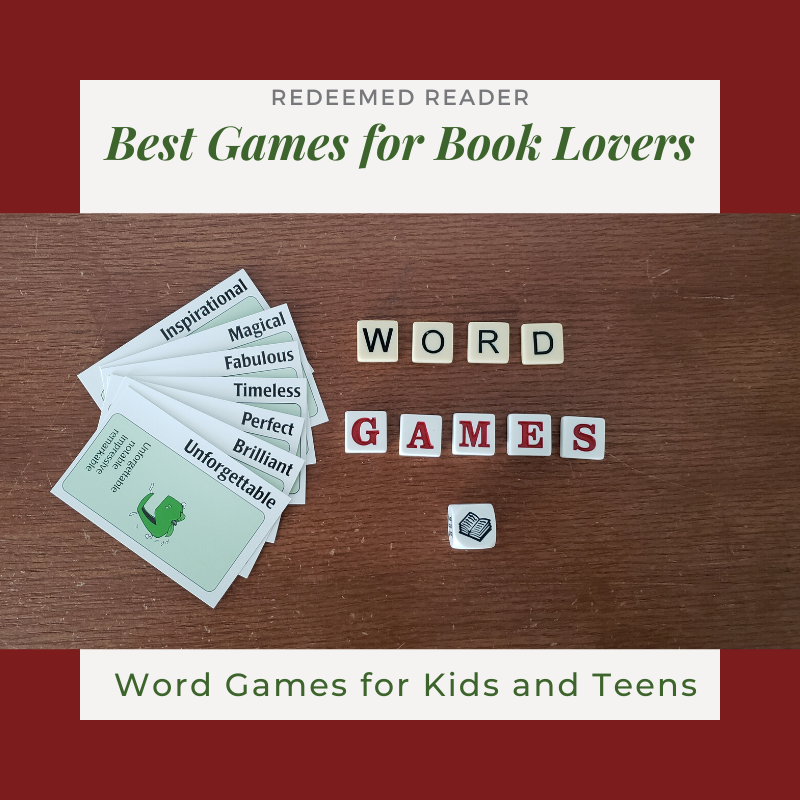 Best Games for Book Lovers
Note: All of these games have been tested–and played multiple times–in our own households. We are only recommending our personal faves. And, since we love to hear from our readers, be sure to let us know what we've missed in the comments!
*indicate stocking stuffer ideas: games tiny enough to be tucked into a stocking.
Fine print: We are participants in the Amazon LLC affiliate program; purchases you make through affiliate links like the one below may earn us a commission. Read more.
Readers, what are YOUR favorite word games to play with your families? Let us know in the comments!
Want more bookish Christmas ideas? You can find all of our Christmas gift lists in one place, or browse this year's additions:
{coming soon} Gift-Worthy Classics for Kids and Teens
{coming soon} Gifts for Book Lovers (stocking stuffers, scarves, and more!)
Please follow and like us: