Last week, in our newsletter, we asked our readers what books they thought of when they saw this poem by Jack Prelutsky.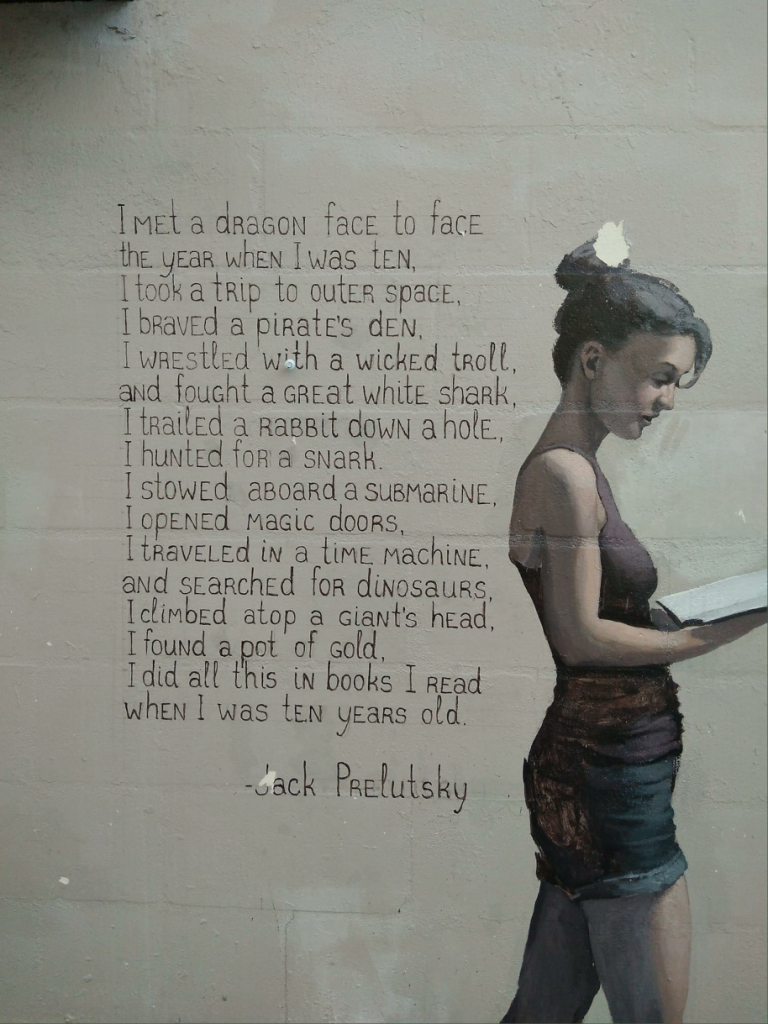 Here are some of their answers, combined with some of our own:
Dragons
The Hobbit by J.R. R. Tolkien
The Voyage of the Dawn Treader by C. S. Lewis
The Reluctant Dragon by Kenneth Grahame
Outer Space
Freddy and the Space Ship by Walter R. Brooks
Pirate's Den
The Voyages of Doctor Doolittle by Hugh Lofting
Treasure Island by Robert Lois Stevenson
Wicked Troll
D'Aulaires' Trolls by Ingri and Edgar Parin d'Aulaire
The Three Billy Goats Gruff by Paul Galdone
The Fellowship of the Ring by J. R. R. Tolkien (as one of our reader's pointed out, "Sam's poem about trolls specifically")
Great White Shark
Sharks by Seymour Simon
Rabbit Hole
Alice's Adventures in Wonderland by Lewis Carroll
. . . Hunted for a Snark
Children's Classic Poetry Collection by Cathie Shuttleworth and Nicola Baxter
Submarines
20,000 Leagues Under the Sea by Jules Verne
Magic Doors
The Lion, the Witch and the Wardrobe by C. S. Lewis
The Phantom Tollbooth by Norton Juster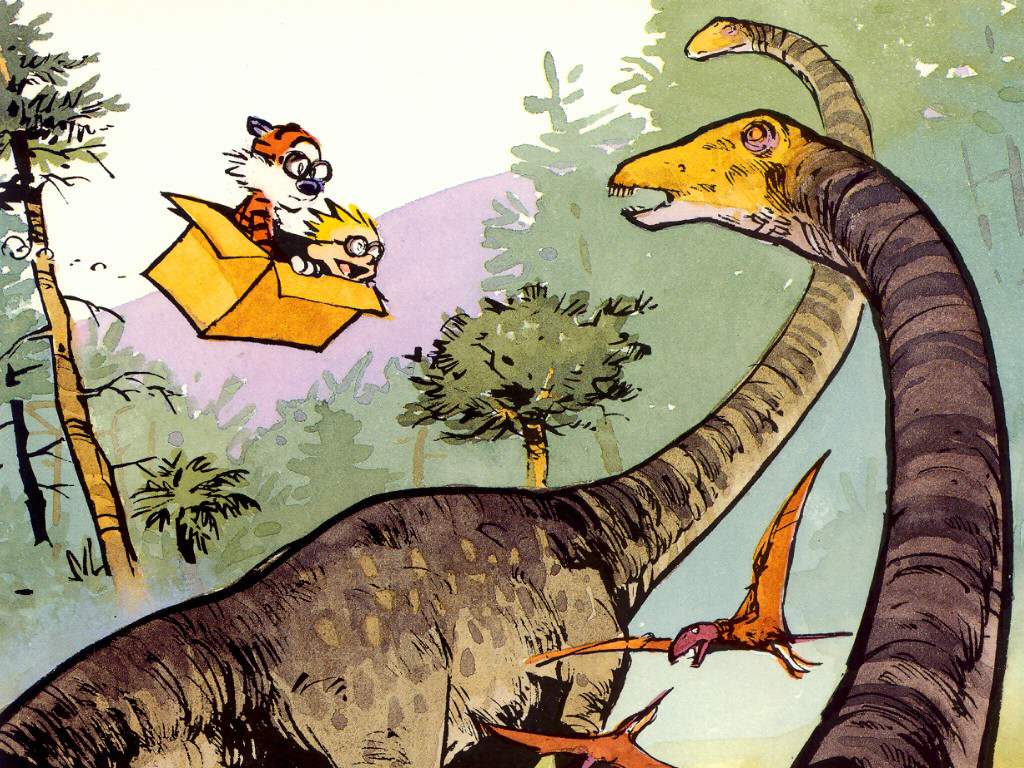 Time Machines & Dinosaurs
Calvin & Hobbes by Bill Watterson
Giants
Giants! A Colossal Collection of Tales and Tunes by Jim Weiss (cheating a little, but this is what I was enjoying at 10 that involved Giants!)
Pots of Gold
The House Gobbaleen by Lloyd Alexander
The Golden Key by George MacDonald
What books did you think of when you saw this poem? Comment and share some of your favorites! And thank you to our newsletter readers for sharing some of their favorites.
*Thank you, also, to Jonathan for the dragon illustration
More than 75 books for children and teens, all about islands, oceans, and more. Bonus: get a free hand-drawn reading tracker!
Reading Ahead for You
Reviews and Resources Weekly in Your Inbox